City Briefs: Surgical Innovations Group and Avacta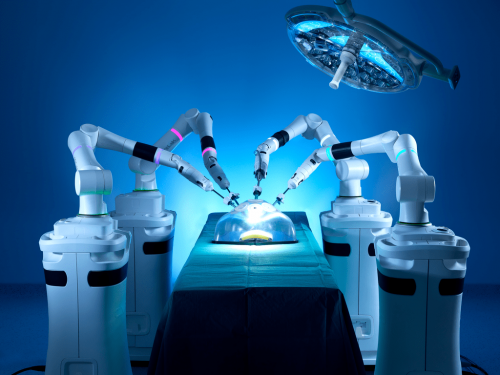 Medtech business Surgical Innovations Group is launching a new product developed in partnership with CMR Surgical – a global business decided to transforming surgery through robotics.
Under the agreement Surgical Innovations with supply the Reposable item for every installed CMR Surgical Versius Robotic System., and marks the first time the two British-based businesses have collaborated.
The product whic has been designed specifically for the robotic system is ale to be used with a wide range of laparoscopic instrumentation including other robotic systems. It received its CE mark in February, with the product becoming globally available next month.
David Marsh, chief executive officer of Leeds-based Surgical Innovations, said: "We're delighted to partner with CMR Surgical to develop this new surgical Port Access System. Our Resposable products provide a high-quality hybrid instrument concept, with the clinical benefits of a small disposable element, reducing waste by at least 70% compared to fully disposable alternatives. The project with CMR also creates opportunity to develop greater partnerships in robotic surgery and utilises our existing experience in access devices, instrumentation and flex technology."
Mark Slack, chief medical officer, CMR Surgical, said: "When we talk to hospitals and clinical teams, we hear how important it is for them to reduce the environmental impact of the surgical products and instruments they use. We want to partner with hospitals to reduce waste and cost, whilst advancing performance. Working with Surgical Innovations to develop this new port, for use with our robotic systems, we've been able to do just that."
:::
Avacta Group the clinical stage oncology drug company has appointed Christina Coughlin MD PhD as a non executive director to the board.
Dr. Coughlin is the chief executive officer of CytoImmune Therapeutics, Inc., a clinical stage biotechnology company, focused on the development and commercialisation of novel cancer immunotherapy products utilising engineered allogeneic natural killer cells to stimulate the patient's immune system and eliminate cancer cells. With a broad background in biotechnology and global pharmaceuticals, including comprehensive drug development experience spanning programmes in pre-Investigational New Drug (IND) studies through late-stage trials and regulatory approval filings.
She said: "I find the Affimer® and pre|CISION™ platforms to be highly innovative in the oncology field. I look forward to joining the board and working with my new colleagues and the Avacta management team to develop novel therapies that will improve the lives of patients suffering from cancer."
Dr. Alastair Smith, chief executive officer of Avacta Group, added: "I am very pleased, indeed, to welcome Christina to Avacta and the Board. Christina is a vastly experienced biotech executive and oncologist, and Avacta will benefit greatly from her knowledge and expertise in shaping the future strategy for the therapeutic business."
Dr. Eliot Forster, chairman of Avacta Group, said:
"I am delighted that Christina will be joining the Board of Avacta. Christina will bring a wealth of clinical and drug development experience and expertise which will be invaluable as we progress our pipeline of proprietary Affimer® and pre|CISION™ programmes in the clinic. I look forward to working with her again on the Avacta Board."