People: First4Lawyers; Addleshaw Goddard; Attis; and more
Huddersfield-headquartered legal  marketing collective, First4Lawyers, has appointed its first chief technology officer to drive forward its growth plans.
Aaron Bott brings 40 years' commercial software experience including 25 years' management experience in IT, technology and software development to the role.
It has been created to help the company look at how it adopts technology and innovation as it develops new tools and platforms to help improve the way consumers engage with law firms online.
As demand for online services continues to rise, Bott will be responsible for devising and implementing a future-proof IT strategy, giving customers the tech to ensure their experience is as simple and stress-free as possible.
Bott joins from car leasing comparison website Leasing.com and was formerly software development manager at Incora – previously Pattonair – a global provider of aerospace supply chain solutions.
He also spent three years at MoneyPlus Group Ltd, which provides financial advice and legal services, and so understands the sector and the requirements of working for an FCA-regulated business.
He said: "Technology has become an integral part of our lives and never more so than over the last two years. Consumers no longer just want, but now expect services that are simple, quick and convenient to use.
"The technology to meet that need is available and it's just about finding the right product or products for your business.
"First4Lawyers has already shown its willingness to embrace change, to be bold and adapt in order to meet customers' needs and I'm thrilled to join at the start of such an exciting new chapter."
Qamar Anwar, managing director, added: "We already have a strong technical infrastructure and coupled with our position as one of the UK's most recognised brands, this has put us in a strong position, enabling us to grow market share over the last two years.
"However, we always have one eye on the future and what we can be doing to make access to legal services even easier for customers.
"Aaron will play an integral part in our strategic development through a number of exciting projects, including the delivery of a new platform to enhance the consumer journey and a case management system to drive efficiencies internally, whilst also preparing for the latest planned refresh of the group's web presence."
:::
Law firm Addleshaw Goddard has made three new partner promotions in its Leeds office at Sovereign Square.
Carly Gulliver (Corporate), Mark Broomfield and Ally MacKenzie (both Construction and Engineering) will join the partnership from 1 May, part of a 20-strong promotion round which will bring the firm's total global partner headcount to over 340 from 1 May, 2022.
Gulliver specialises in M&A for private companies and private equity, primarily acting for management teams and founders.
Since joining the firm in 2018, she has had a keen focus on the Digital sector and has taken a leading role on a number of high profile digital transactions.
Broomfield and MacKenzie, who both joined AG as trainees, are colleagues in the Construction and Engineering team.
Broomfield specialises in advising developers, utilities and funds on large scale construction and engineering projects.
He has a particular focus on institutions and regularly leads complex projects in the infrastructure space in water, gas, electricity and renewables.
MacKenzie has played a key role in the growth of the Construction team, delivering infrastructure projects with a particular focus on the Energy, Utilities and Transport sectors.
John Joyce, managing partner, said: "We are pursuing a very active recruitment drive across all our offices in the UK, Europe, the Middle East and Asia and whilst that ongoing recruitment is an important part of our growth strategy, equally important is our providing opportunities to home grown talent.
"I am therefore very pleased to announce these promotions. Each individual has our congratulations and very best wishes. They have all demonstrated exceptionally high levels of performance and potential and we have no doubt that they will continue to play important roles in the future as leaders of our business."
:::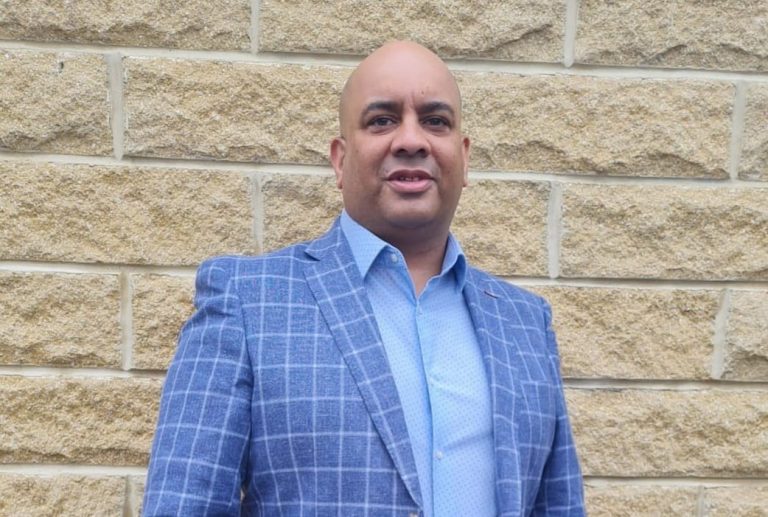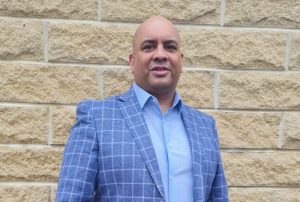 Leeds-headquartered independent commercial risk and insurance broker, Attis, has appointed Depinder Lal as compliance director.
Lal, who has 15 years' financial services sector experience, will lead the compliance function across the group, ensuring the firm meets its regulatory obligations and reporting requirements.
Attis now employs over 80 people and has a network of five regional offices across the north and Midlands, encompassing credit solutions, health and group risk, wealth and employee benefits divisions as well as a specialist motorsport team.
Lal said: "I'm excited to be joining Attis, which is really proud to be offering something different with its robustly customer-focused approach to commercial insurance.
"My role will involve embedding and promoting a really strong compliance culture throughout the firm, protecting customers' and the business' best interests whilst supporting Attis in its strategic growth plans."
He joins Attis from the Broker Network, part of the Bravo Group, in Knaresborough, where as a risk and compliance consultant he supported a panel of over 30 insurance brokers on compliance issues.
He also gained experience as consumer credit consultant for management consultancy Regulatory Finance Solutions, and previously worked with Capita and Lloyds Banking Group.
Attis director, Neil Beck, said: "We're really pleased to welcome Depinder. He is enormously experienced in the regulatory and reporting requirements involved in compliance and I know he will prove himself to be a tremendous asset to the business and to our growing customer base."
:::
Colliers has recognised six employees in Leeds through its annual promotions process, effective from 1 April 2022.
Liam Prickett (Healthcare) has been promoted to associate director, Alistair Dyson (Rating) and Ben Morley (Valuations & Advisory Services) have been promoted to senior surveyor, Georgina Cank (Parks, Sports & Marinas), Arttem Grigorjev and Stephanie Johnson-Auby (both EMEA Occupier Services) have been promoted to senior business support roles.
Rob Whatmuff, head of Colliers' Leeds office, said: "We are proud to have a diverse mix of people working from our Leeds office in a range of disciplines covering the immediate Leeds and regional markets and across Europe.
"I am pleased to congratulate our six successful candidates and thank them for their continued hard work and the role they play in our fantastic office culture."
Across the business, 84 have been recognised in total, with 15 promoted to director, 28 to associate director, 22 to senior surveyor and 19 to senior business support roles.