Agency roundup: iseepr; Principles; Scriba PR; and more
B2B technology PR agency, iseepr, has put together a new management structure to support ambitious growth plans.
The Leeds-based agency aims to double in size in the coming three years, by broadening the services it offers and consolidating its reputation as a technology sector-specialist in fintech, payments, standardisation and digital security.
The move comes as iseepr reports FY2021-22 turnover exceeded £2.2m, reflecting 50% growth across the past two years.
Lee'ann Kaufman, iseepr CEO, will head a newly created leadership team, which will be responsible for driving the growth of the company.
She is joined by three existing directors who have all been promoted to new senior roles and who will each head a core business function:
Sarah Jones becomes iseepr's first chief operating officer;
Paul Rogers assumes the role of knowledge director, to oversee knowledge sharing and specialism development across the agency;
Rob Peryer will explore service expansion as innovation director.
A business management team has also been created to support optimal agency operations.
Key roles are held by Kirsty Blackburn, head of client operations, David Amos, who has been promoted to head of external engagement and Joanne Whitehead, iseepr's head of finance. The agency is currently recruiting for a head of people and culture.
Kaufman said: "Formalising this new management structure reflects our growth from a small niche agency to a sizeable UK player in the tech space and deservedly promotes those who have played a large part in that journey.
"Our near-term goal for growth recognises the shared ambition of the newly defined leadership team; we have a clear focus on creating opportunities for both clients and the team through continued expansion.
"We'll do that by developing our reputation as specialists and extending our reach in core technology sectors, considering new services and continuing to build and incentivise a strong and entrepreneurial team."
:::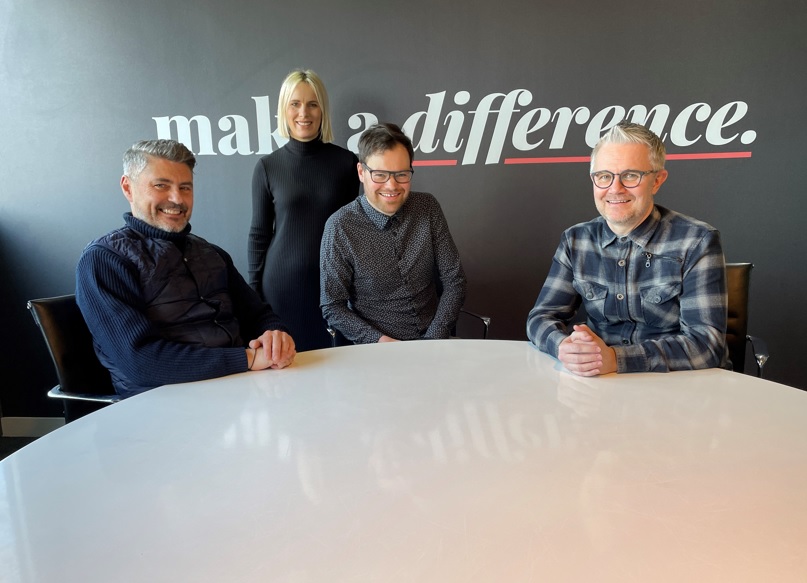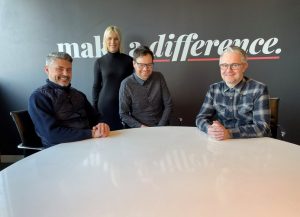 Brand communications agency, Principles, is celebrating two new client wins; the NHS and online retailer, Kingfisher Direct.
Principles Agency, which has delivered integrated marketing campaigns for brands for more than 35 years, has been appointed by the NHS to coordinate a campaign to combat abuse inflicted on primary healthcare providers which was exacerbated by the pandemic.
The 'Be Kind' campaign, which will run for an initial three months, will see Principles combine extensive research, strategy, concept development and paid media, to challenge deep-rooted behaviours affecting NHS staff.
Karen Coleman, associate director for communication & engagement at West Yorkshire Health and Care Partnership, said: "Principles' proposal for the 'Be Kind' campaign was incredibly strong with a good balance of research and campaign development and activation.
"Principles was selected to support the NHS for this vital campaign based on its ability to work with sensitive subject manners, extract evidence based on insight, and translate these elements into an effective campaign creative."
The agency has also secured a contract with Kingfisher Direct to lead on a business rebrand and strategy reset.
It has been appointed to lead on strategy and insight to understand Kingfisher Direct's target audiences, interpret brand positioning and articulate the visual identity of the brand, in order to transform the business into an organisation that engages on a more emotional and personal level with customers.
Client services director at Principles, Liz Bryne, said: "The NHS campaign draws on our core strengths of developing big creative ideas built on solid insight, and executing them to the highest standards with the right message, in the right place at the right time.
"The 'Be Kind' campaign is crucial to supporting healthcare staff who have worked so hard during the last two years and we can't wait to see the impact."
Based in Headingley, Leeds, Principles has a growing portfolio of healthcare and e-commerce clients including Yorkshire Cancer Research, Anchor Hanover, St Gemma's Hospice.
:::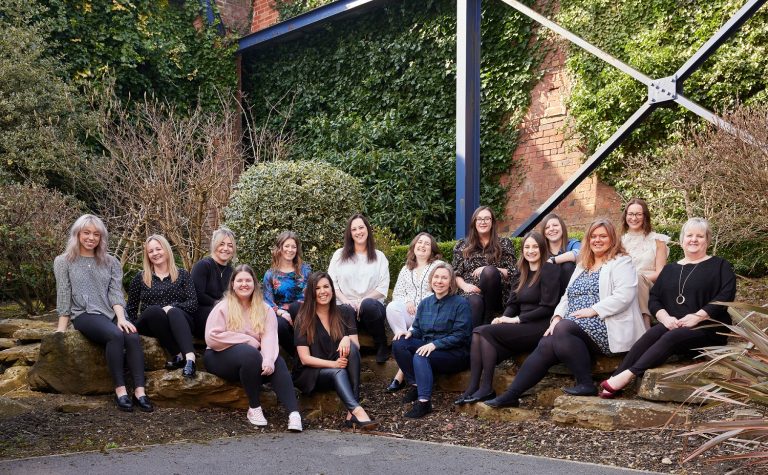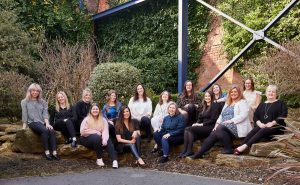 Communications firm Scriba PR has undergone a brand overhaul and appointed three new recruits, as the company celebrates its ninth year of trading and exceeding £750,000 turnover.
Kat Plant is joining as customer relations manager, Ellie Byrne as account manager intern, and Louise Thorpe as PR administrator – taking Scriba to a 16-strong headcount.
With almost 20 years' B2B design and marketing experience – and eight within the technology sector – Plant will be a key point of contact for Scriba's niche client base, with a specific focus on the business's larger accounts.
Byrne joins the team coming from a technical PR agency in London – having worked across the cybersecurity, insurtech, e-commerce, and 3D printing arenas – and will be copywriting for some of Scriba's long-standing tech clients.
And with almost 15 years of administration experience – including within the education and financial industries – Thorpe has also been drafted in to bolster the firm's operations team.
MD Katie Mallinson said: "The company itself is nine years-old in June. It recently became apparent that what originally started out as the manifestation of one person in 2013 was not that of nearing 20 people in 2022.
"We've come a long way since Scriba's humble beginnings – both in terms of staff and clients – so it is most certainly the right time to reform and redefine the brand in a way that truly represents the evolution and maturity of Scriba in the here and now."
Specialist branding agency The Engine Room was at the helm of Huddersfield-based Scriba's repositioning project, while The Bigger Boat has built the new company website.
Mallinson added: "It's been a rollercoaster couple of years. And while we've invested a lot of time and money in doubling our office footprint and strengthening the team with more expertise and skillsets, our strategic aim isn't actually further growth this year.
"Our key focus is about getting even more under the skin of our existing accounts. What we're seeing is that clients are increasingly asking us to undertake more complex communications work – and the extra space will be extremely beneficial in helping us to deliver these briefs."
As well as the increase in manpower, Scriba has also recently welcomed a catalogue of new clients to its books – including construction and engineering giant Costain Group plc, social media marketing brand Lets Run Social, next-generation website monitoring specialist RapidSpike, disruptive tech start-up Autentica, and digital works management platform eviFile.
:::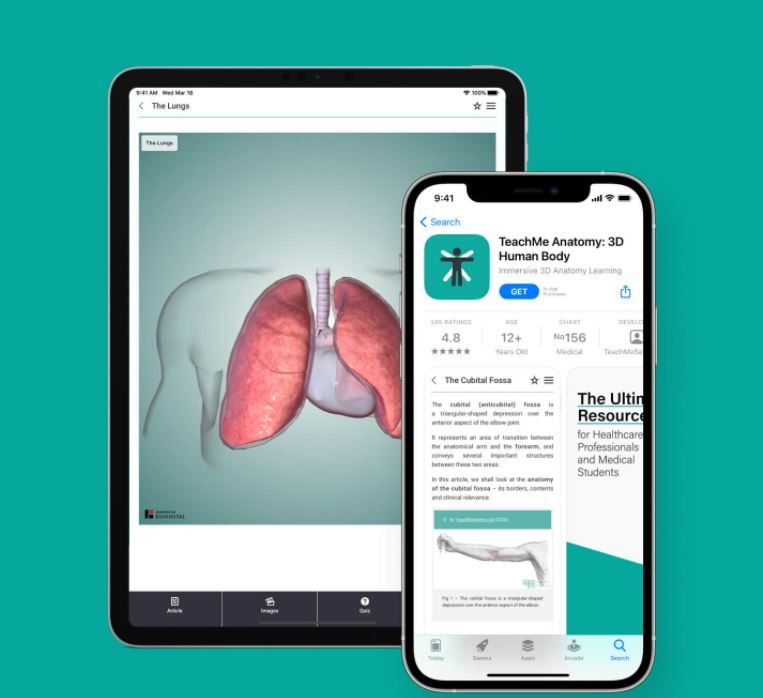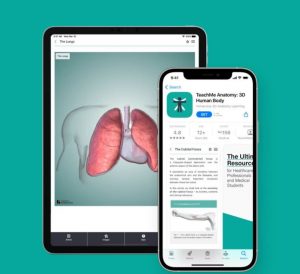 Digital marketing agency, Bolser, has delivered significant growth of in-app revenue and user downloads for educational healthcare resources provider TeachMe Series' anatomy learning platform.
The Leeds-based agency supported the TeachMeAnatomy app in generating a 100% increase in iOS in-app purchase revenue and a 30% increase in Google Play in-app purchase revenue.
More than six million students, doctors and healthcare professionals worldwide already rely on the app to help with their studies and patient care.
In addition, Bolser also enabled the app to gain a 55% increase in the number of downloads from Google Play following the activity. All values relating to the increases in revenues and downloads are undisclosed.
Dr Oliver Jones, founder of TeachMeSeries, said: "We are really pleased with the campaign activity Bolser devised and implemented to increase the visibility the TeachMeAnatomy app.
"The team was enthusiastic, knowledgeable and produced results that exceeded all expectations in terms of both revenues and downloads.
"We now have the opportunity to generate further growth for the learning platform to support students, doctors and healthcare professionals worldwide."
Bolser managing director, Ashley Bolser, added: "The medical app category is competitive, with several successful apps dominating the top positions in both iOS and Google Play.
"To achieve the results we have within this marketplace for the TeachMeAnatomy app is testament to the technical capability and expertise of our specialist ASO team.
"TeachMeSeries now has a fully optimised app which performs well in app stores and continues to generate significant revenues. This will further enable the company to cement its position as the global leader in educational healthcare resources."