Leeds launch for fast expanding Hall Brown Family Law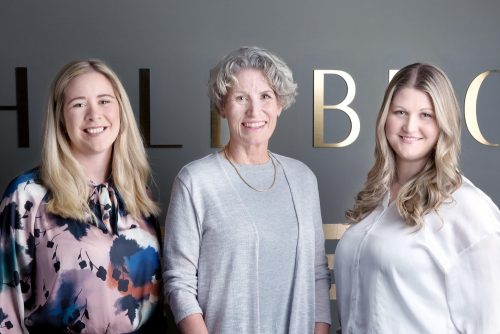 Fast growing Hall Brown Family Law has expanded its footprint with the opening of its second Yorkshire office.
The firm, which has an office in Sheffield city centre, has launched at Park Square in Leeds.
The latest expansion marks Hall Brown's fourth location since it was founded six years ago and comes just a month after Hall Brown was named the UK's best small company to work for.
Partner Laura Guillon, one of the firm's very first appointments, has been chosen to lead the second Hall Brown office to open in Yorkshire within the space of two years.
She will be joined by a new and high-profile recruit.
Suzanne Smales, who has handled family law cases in England and Wales as well as abroad over the course of a 30-year legal career, becomes a consultant partner.
The Leeds' office launch team is rounded out by associate Sarah Hewitt and office manager Sidney Hagan.
Ms Guillon said: "The volume of work which we handle nationwide has continued to increase without pause, even during the Covid pandemic.
"A key part of that pattern is down to the number of clients from Yorkshire who have asked us to represent them because of the quality of support which we provide.
"However, as well as giving the best possible standard of service, we are conscious of the need to offer as much convenience to clients as we can.
"That doesn't just rest in our experience dealing with what might be described as the traditional divorce model.
"As a firm, we are keen proponents of Alternative Dispute Resolution, such as mediation and arbitration, not least because it provides a more rounded service and means that clients have different ways to resolve their issues.
"Suzanne, Sarah and myself are also all from Yorkshire and have previously worked here for many years between us. We understand the area and what kind of help people require.
"It's that degree of local knowledge allied to the expertise which Hall Brown possesses that we believe can be of real benefit."
Manchester-headquartered Hall Brown is based at the Grade II-listed Ship Canal House and has a London team based at Lincoln's Inn Fields.
Having recently topped the Small Companies category in a national ranking of the Best Companies to work for, Hall Brown came third out of the 20 firms named in the overall legal industry classification and was the highest placed specialist family law practice.
Hall Brown has also featured as one of The Times' Best 200 Law Firms in each of the four years in which the rankings have been compiled.
The firm – which employs a total of 50 people, 39 of whom are fee earners – saw its turnover increase from £4.1m to £5.4m in the last full financial year.
It features in the top tier of family practitioners in the Legal 500 and Chambers and Partners tables.