Yorkshire and Humber firms win Queen's Award for Enterprise
The winners of the 2022 Queen's Awards for Enterprise, which include 22 businesses in Yorkshire and Humber, have been revealed today – 21 April.
The 22 winners in Yorkshire and Humber are among 232 businesses across the United Kingdom to have been recognised by The Queen on her birthday as among the best in the country.
Awards have been won in the categories of International Trade, Innovation, Sustainable Development and Promoting Opportunity.
The Queen's Awards winners in our region are:
Innovation Category
Cares Laboratory, Redbrook Business Park, Wilthorpe Road, Barnsley.
Tickhill Engineering Co, Cow House Lane, Armthorpe, Doncaster.
Brandon Medical Co, Elmfield Road, Morley, Leeds.
Essential Healthcare Solutions (UK), Essential House, Field Head lane, Birstall.
Jemmtec, trading as Magma Ceramics and Catalysts, Magma Group, Low Road, Earlsheaton, Dewsbury.
The Body Doctor, Denby Dale Industrial Estate, Wakefield Road, Denby Dale, Huddersfield.
International Trade Category
Corrosion Resistant Materials, Swinton Meadows Industrial Estate, Swinton, Rotherham.
ICD Europe, Vantage Park, Coborn Avenue, Sheffield.
Loadhog, Hawke Street, Sheffield.
Special Quality Alloys, Continental Works, Bessemer Road, Sheffield.
Sport:80, Neepsend Triangle Business Centre, Burton Road, Sheffield.
Sumo Group, Jessops Riverside , Brightside Lane, Sheffield.
Waterman Corporate Enterprises, Watermans House, Farfield Park, Rotherham.
Watermill-CT Holdings, trading as Cooper Turner Beck, Templeborough Works, Sheffield Road, Sheffield.
A-SAFE HQ, Habergham Works, Ainleys Industrial Estate, Elland, Halifax.
Jack Brodie, Lancaster House, Moorfield Business Park, Yeadon.
Quality Bearings Online, Edison Business Centre, Ring Road, Leeds.
Regal Food Products Group, Regal House, Wallis Street, Bradford.
Subpixel, trading as SALT.agency, Springwood House, Low Lane, Horsforth, Leeds.
The London Oil Refining Co, Thornbury Industrial Park, Woodhall Road, Bradford.
University of Huddersfield, Queensgate, Huddersfield.
Sustainable Development Category
AESSEAL plc, Mill Close, Rotherham.
Among the Yorkshire winners is Sport:80, which works with more than 50 National Governing Bodies of Sport across the UK, USA, and Ireland.
In recent years, the USA has become its largest market accounting for over half of the business' total revenue followed by the UK and Ireland, respectively.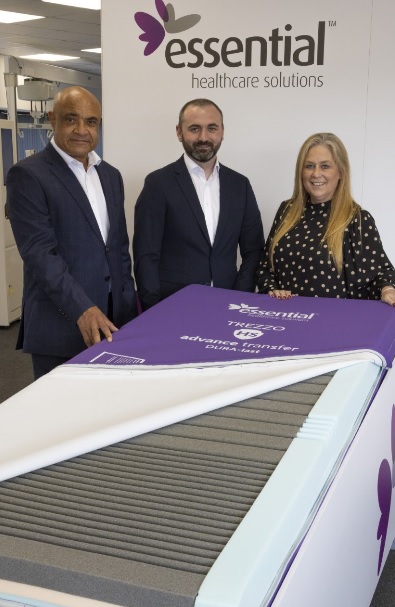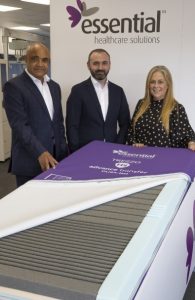 CEO Gary Hargraves said: "Our growth has been based around three pillars; reputation, thought leadership and innovation. Our strategy for the coming years revolves around strengthening these pillars in our primary territories (the UK, US and Ireland), as well as expanding into new ones such as South America and the Middle East region.
"We believe that targeting growth in these areas will see us continue to increase our market share and make significant strides towards achieving our vision."
Commenting on his own company's win, Thomas Owens, CEO at Birstall-based Essential Healthcare Solutions, said "This is a tremendous achievement for our team and business and it's great to be recognised on a national level.
"We are experiencing significant business growth here at Essential Healthcare Solutions and are continuously committed to developing and delivering the best in innovative solutions to our customers – so we're truly honoured to have received an accolade in support of this."
Dewsbury-based Magma Group is a manufacturer and supplier of a range of refractory, ceramic and catalyst materials and technology worldwide.
Managing director Mark Stuckey said: "For ten years we have been expanding and growing the business and coming up with innovative new ideas to develop our Catalyst product, and it is great that our hard work and dedication has been recognised.
"There are a lot of exciting developments at Magma over the years in terms of innovation, expansion of the business and trading worldwide."
Special Quality Alloys is a family–owned business manufacturing forged product and distributing bar stock in high performance nickel–based super alloys, stainless steels, carbon and low alloy steels.
It exports to 29 different countries with USA, Romania, and Singapore as its main current markets.
Managing director, Benn Beardshaw, said: "This is a fantastic achievement for the business to win this award and, one that I am very proud to receive. I'm sure this will be a stepping stone to future success for the business across both the domestic and international markets."