Tech firm unveils merger and targets ambitious growth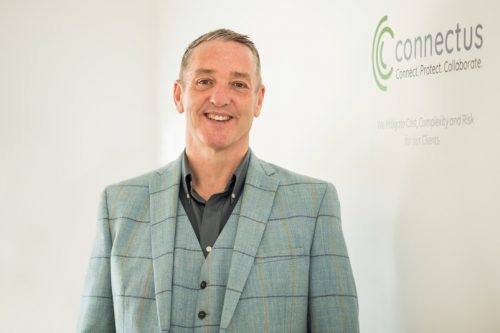 Doncaster-based Connectus Business Solutions and KTSL have merged to create the Connectus Group.
The businesses and their 60 employees will continue to operate from the HQ in Doncaster and five other UK and Ireland sites. The Group has plans in place to create further job opportunities across its commercial, delivery and support functions.
Roy Shelton will be CEO of the Connectus Group, which aims to become one of the leading IT managed service providers (MSPs) in the UK. Clients already include AIB, UCB, Unilever, the Peel Group, Sale Sharks and the National Police Air Service.
Shelton said: "Today is the start of an exciting new chapter for Connectus Business Solutions and KTSL and will present an opportunity for further growth and job creation.
"By bringing these two great organisations together and creating Connectus Group, we have significantly increased our technical capability, boosted our delivery resources and further deepened our pool of commercial experience.
"This is the third transaction in as many years for Connectus, having been forced to pause our ambitious merger and acquisition strategy due to the pandemic."
Aaron Perrott, CTO of KTSL, said: "This is an exciting merger that will allow us to increase value for clients no matter their size. The significant investment KTSL has made in our own market leading Intellectual Property over many years will provide clear differentiation for the Connectus Group.
"Hybrid working has opened up opportunities for clients to leverage our advanced Tech Bar and Portal capabilities; simplifying, integrating and consolidating complex tools and platforms for our clients.
"This merger will allow us to extend our range of service solutions built on more than 20 years as a global leader in the ITSM and Service Integration space.
"It will extend our portfolio to include cyber security and a secure hosting capability for our solutions."
The merger comes following a due diligence and legal process which started last November. Connectus Group expects to deliver revenues of more than £10m in the current financial year ending March 2023.
Following the merger Rob Marks, CEO of KTSL, will become the non-executive chair of Connectus Group.
The Group will be strengthened by the arrival of Keri Brocks, company secretary and finance manager; Paul Ruocco, Group CFO; Aaron Perrott, Group CTO; Tim McCue, head of professional services; Mark Robinson, founding director; Mark Wiseman, Group commercial officer and Andrew North, Group sales director.
For more than 20 years, Connectus Business Solutions has been a business connectivity and managed services partner, providing business critical infrastructure alongside fully managed solutions.
KTSL has excelled in the service management and integration space. Its expertise spans a wide range of industries across public and private sectors with an 80-strong network of consultants based in the UK, Ireland, Czech Republic and India.