UK's largest forging press shipped 13,000 miles for Yorkshire manufacturer
A major logistical effort has seen the UK's largest forging press shipped from Hiagari Port, Japan, to King George Dock in Hull bringing the 8,000 tonne load 13,000 nautical miles.
Destined for Sheffield Forgemasters, the press was offloaded from MV Hanna, a heavy-lift cargo vessel, onto the Hull quay with 13 ultra-large components forwarded via barge to Goole.
Sheffield Forgemasters specialises in the design and manufacture of high integrity forgings and castings offering end-to-end manufacture including steel production.
It contracted the shipping requirements for the forging press to Allseas Global Logistics and GB Shipping & Forwarding. They worked with heavy-load haulier, Allelys, to deliver the cargo to Sheffield with police escorting seven loads over 200 tonnes each.
Craig Smith, import export manager at Sheffield Forgemasters, said: "This is one of our largest logistical projects to date, requiring the press to be decommissioned in Japan and all of its thousands of components sorted into 488 packages.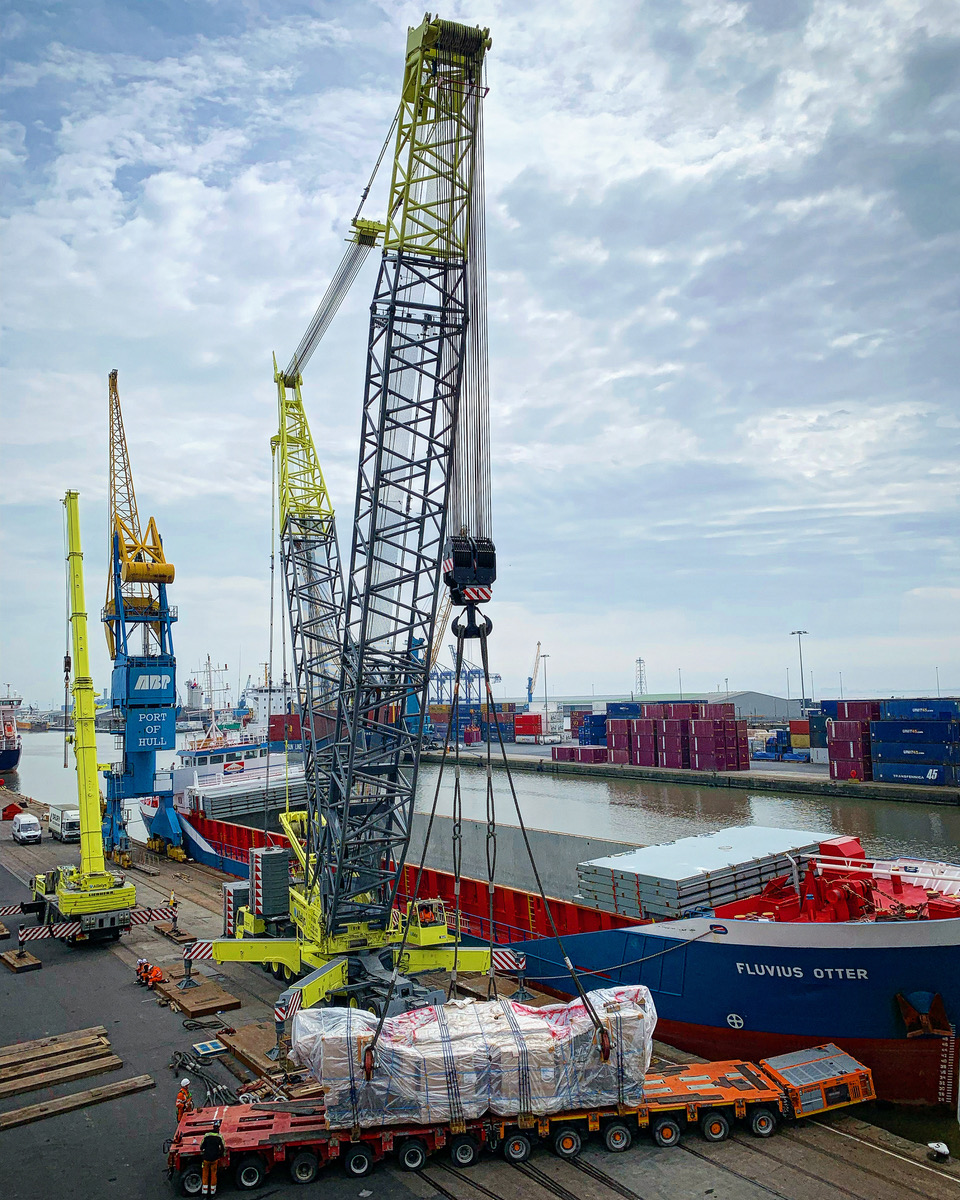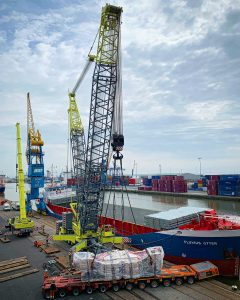 "The 13 largest items, half of which weigh more than 200 tonnes each with the heaviest at 255 tonnes, required a second vessel to be chartered to ship the components to Goole, beyond the Ouse bridge, for loading onto Allelys' largest transport vehicles.
"The cargo took 14 days to load, 45 days to travel from Japan to Hull and 12 days to unload."
Following the historic company's acquisition by the Ministry of Defence (MoD) last year, there are plans to invest up to £400m over the next decade to support its defence-critical assets, including a new heavy forge line and building.
Jamie Slater, project development manager at Allseas Global Logistics, said: "One of the first hurdles was to source and charter a heavy lift vessel which had the capacity to stow all the cargo under deck but had a narrow enough beam to enter the locks at Hull Docks.
"Our chartering team worked for several months to find the right vessel available at the right time within the budget of the project."

Andy Wormald, project manager at Allseas Global Logistics, said: "This is a complex freight package to transport and ship, with many different multimodal aspects and the utilisation of various items of heavy lift equipment.

"We worked with Allelys to ensure all the press parts were handled with efficiency, regardless of size or weight and managed the journey by sea and overland to arrive safely in Sheffield."
David Allely, managing director at Allelys, said: "We provided transport for the whole Sheffield Forgemasters consignment to deliver the press components from Hull and Goole to Sheffield, using our 45-tonne ballasted tractor units and modular 24 axle trailers."
Priest Abnormal Load services accompanied all of the large loads from the ports into Sheffield.
The press will be housed in a proposed new building at Sheffield Forgemasters' Brightside Lane site, with commissioning of the facility set to take place in 2025.