Leeds Bradford and Dublin air link takes to the skies
Leeds Bradford Airport (LBA) and Emerald Airlines, operator of Aer Lingus Regional, have marked the inaugural flight between Leeds and Dublin.
Passengers travelling between LBA and the Irish capital now have the pick of up to two flights daily.
The new route will increase onward connectivity from LBA to North America, allowing passengers pre-clearance of US Immigration at Dublin Airport.
Passengers arriving into North America from Dublin — New York, Boston, Chicago, Washington D.C. and Philadelphia — will be treated like a domestic passenger, skipping any lengthy immigration queues.
The new connection from Leeds to Dublin, was celebrated by Aer Lingus Regional, LBA staff and passengers yesterday – 20 April.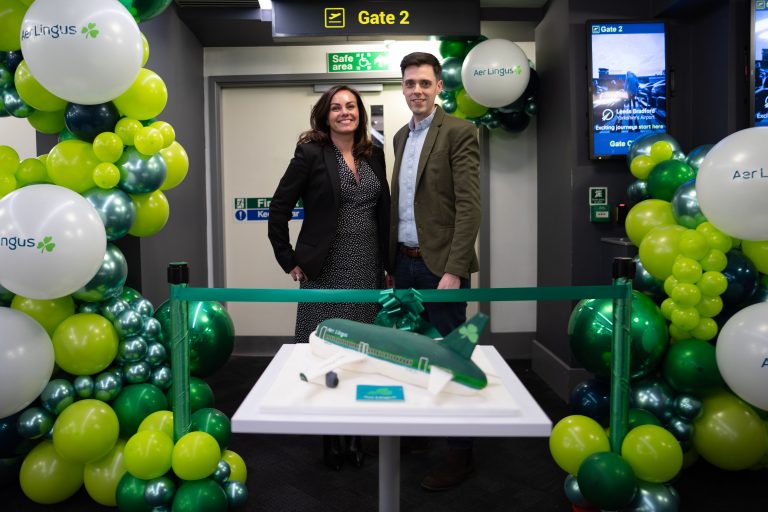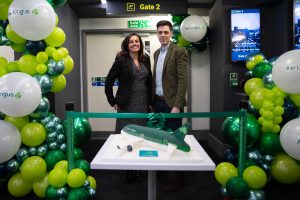 Nicola McMullen, aviation director at Leeds Bradford Airport, said: "As passenger levels return to normal, the connection between LBA and Dublin remains an important one for our region, with many passengers travelling for both business and leisure.
"The route will provide a valuable connection to the US with pre-clearance, meaning passengers can travel through immigration smoothly."
Ciarán Smith, head of commercial at Emerald Airlines, added: "We recognise the vital importance of regional air connectivity and the key role this air link to Dublin provides for business, tourism and leisure travel.
"In addition, we're excited to add additional capacity to our existing service from Leeds to Belfast City from mid-May, and I am sure this additional capacity will prove popular for business customers. In particular, the new morning and afternoon flight facilitates day return options."
By summer 2022, nine major airlines at LBA will service over 64 international scheduled destinations, four domestic scheduled destinations and three charter/specialist destinations.