People: Birch Solutions; Source Marketing Communications; 4creative; and more
Humber anaerobic digestion specialist, Birch Solutions, has appointed a new managing director with global energy experience as the business embarks on an ambitious growth strategy.
The business, which was acquired by the Singleton Birch group four years ago, has carried out a major recruitment drive and has now named Glenn Carney as MD.
Carney is a chartered mechanical engineer and has worked in energy, oil and gas across the globe for a range of major blue-chip companies.
He said: "Birch Solutions has big ambitions to build and grow and the business is ideally placed to become the go-to service provider in the burgeoning anaerobic digestion market.
"I've worked with some major international organisations, but I was really impressed with the potential of Birch Solutions, along with its ethos, talented team and the growth to date."
Birch Solutions provides a full suite of services and maintenance along with biogas plant optimisation.
Based in Barnetby, the business has recently made a number of new strategic appointments and has also agreed a series of new partnership agreements.
Carney has more than 30 years' experience in the oil and gas industry, as well as five years in the renewables sector.
In a career that has spanned the globe, he was head of customer business for Rolls Royce in Asia and was global sales and marketing director for a leading international PLC.
He joined Birch Solutions in December as sales director but has now been named MD following the departure of Mark Sacker who is moving into a role within the chemicals industry.
Carney added: "Much like Singleton Birch when it acquired a majority share in 2018, it was easy for me to see the potential of Birch Solutions and I firmly believe we can make it a significant part of the group.
"There is a huge opportunity for us in renewables and, with the support of the whole team, we will be building a brand that can always be trusted to deliver excellence."
:::
A board restructure at Source Marketing Communications sees co-founder Peter Downey step back from the day-to-day running of the agency after 21 years and fellow director Chris Hughes acquire a major stake in the business.
Leeds-based Source was founded by Steve Clark and Peter Downey in 2001. Its client roster and integrated servicing offering spans PR and social media through to SEO and paid digital marketing.
Downey now steps down from his full-time role within Source to embark on semi-retirement after a long career within the Yorkshire PR and marketing agency scene.
As co-founder of the business he has played an integral role in managing its client base, many of whom have been with Source since its early days.
In another key change to the board structure and future planning of the business, Chris Hughes has stepped up to acquire an equal shareholding alongside directors Daniel Kennedy and Martha Phillips.
He joined the business six months ago, having spent over 20 years working for some of the biggest PR and digital marketing agencies in Leeds and Manchester.
Downey said: "The last 21 years have gone by remarkably quickly and I have enjoyed working with some great clients.
"Despite recessions and pandemics, Source has always made a profit and this financial year will be a record in terms of turnover and profitability.
"Daniel, Martha and Chris are a formidable team who will build on this success and take Source onto its next stage of growth."
Hughes added: "Having recently joined Source it's a real honour to be made a major shareholder within the business.
"We've got a hugely talented team in place, work with some fantastic clients and I'm very much looking forward to the future and driving forward the direction of the agency with Daniel and Martha."
:::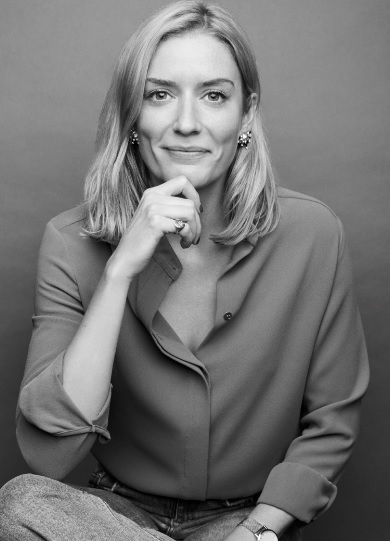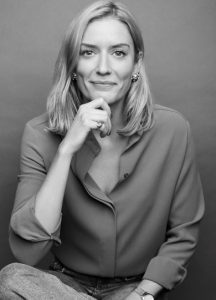 Channel 4 has appointed Katie Jackson as managing director of its in-house agency, 4creative.
This newly created role will oversee the 4creative business and organisation in its mission to produce work across Channel 4 brands.
Reporting to chief marketing officer, Zaid Al-Qassab, Jackson will lead 4creative through a period of change towards an expanded vision, building on Channel 4's remit and Future 4 strategy.
As part of the role Lynsey Atkin, ECD of 4creative and Miketta Lane, head of productions & operations will report into Jackson, who will sit on the Marketing & Viewer Experience Directors team and Channel 4's Leadership Group.
Jackson joins 4creative from TBWA\London where she was promoted to chief operating officer last year after two and a half years as managing director of the agency.
Previously she worked at Grey London as joint head of account leadership – running the agency's flagship account Marks & Spencer; at Brothers & Sisters as senior business director and head of account management; and at luxury womenswear brand ME+EM Ltd as head of marketing.
Al-Qassab said: "Katie is a creative force that brings a wealth of exceptional agency and client experience to this newly created role.
"As we look to expand 4creative to realise the team's ambitions, Katie is the ideal candidate to drive its growth and I can't wait to welcome her into the team." 
Jackson said: "When Channel 4 comes knocking you jump in heart-first. Especially when it's an opportunity to work with the brilliant team at 4creative, who have set the standard for what British creativity should look like.
"This role is the stuff dreams are made of – I can't wait to get started."
:::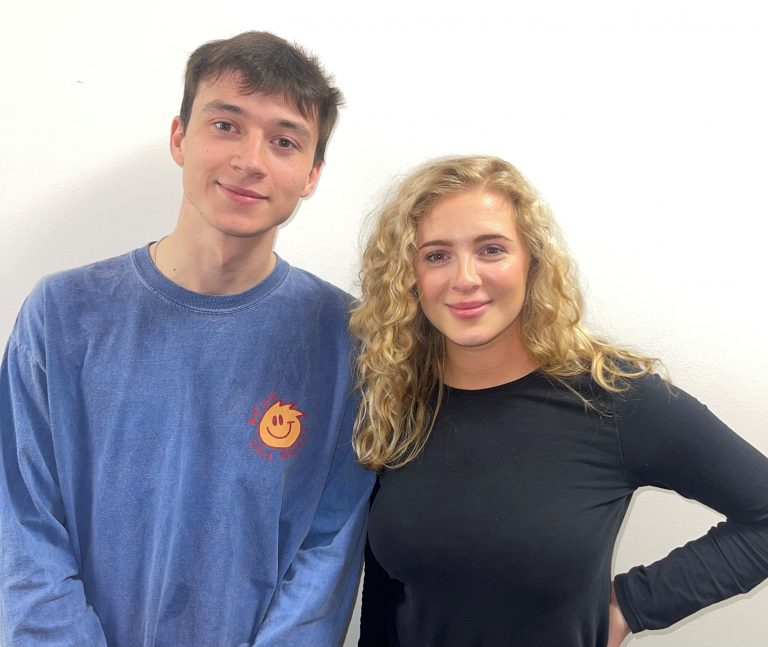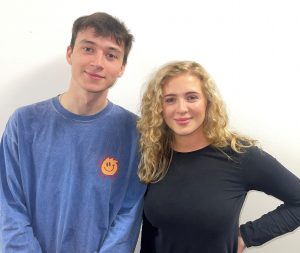 iSource Group, a Leeds-based IT, digital and change management recruitment specialist, has appointed Connor Astbury and Lorna Hardcastle as delivery consultants.
Previously working as a trainer at Capita, Astbury will take responsibility for finding and liaising with suitable candidates, identifying those that have the necessary skills and talent required by clients across a range of sectors.
He said: "I have been looking for a new challenge and the role at iSource Group gave me that opportunity. Although I'm working in a new sector, the team have been great at answering my questions and showing me the ropes.
"I'm looking forward to learning new skills and to using the systems and processes we have in place to help more clients find the candidates they need to expand their own businesses."
Previously working for Sky Connect as a complaints handler and as a business development manager at a data centre, Hardcastle has worked alongside technical and digital specialists for some time and will bring her transferable skills and network of contacts to the role.
She will focus on identifying relevant candidates, arranging interviews, liaising with clients' and managing relationships between prospects and the businesses that are relying on iSource Group to find the talent they are looking for.
She said: "I'm really looking forward to learning new skills and to developing my career in the recruitment sector.
"I like to challenge myself and know this role will allow me to do that. I have a lot to learn but am already enjoying getting on the phones to clients and candidates.
"I had heard good things about iSource and wanted to join a business that would support my career progression."
Managing director, Geoff Shepherd, added: "Both Connor and Lorna are great additions to our team and are already supporting candidates to find roles that meet with their career ambitions, while delivering the resource our growing list of clients require.
"We have had six months of sustainable growth at iSource Group, with extended briefs from existing clients and new customers coming on board too. We are looking forward to expanding our team further as we secure more business throughout 2022."