Agency roundup: Spike; Aubergine; Wolfenden; and more
Leeds-based digital marketing agency, Spike, has hired marketing strategist Phil Eaves and promoted Patrick Curran to lead its paid media division.
Eaves has returned to the industry after starting his digital marketing career as a PPC exec at Mediacom in London, before he broadened into digital marketing and strategy roles, working across a variety of industries and conducting award-winning work.
He left the industry to become a teacher, but has now reprised his first love for spreadsheets, data handling, and creative solutions, becoming Spike's first performance marketing manager.
Working hand-in-hand with Spike's delivery teams across SEO, Paid Media, PR and Outreach, Eaves will be working on mid-and long-term digital strategies and overall project management.
He said: "From my first chat with Spike it was obvious that this is an agency that's unlike others I've worked at previously.
"There was none of the standard promises, just an honest description of where Spike is going and how it's going to get there."
Curran has been newly promoted to head of paid media after three years at Spike. He now oversees a team of specialists covering all aspects of digital paid advertising.
The agency has recently expanded its offering across Paid Search, Shopping, Social, Programmatic, Video & Connected TV.
Curran said: "We expect the team to continue to grow this year as we win more clients. We've had a focus on continually updating and reviewing our processes in line with platform changes.
"There has also been a big focus on automation and machine learning this year and I expect that to continue as we test new ways machine learning can improve account performance and client results."
:::
Aubergine has been appointed as the PR and social media agency for olive oil brand Filippo Berio.
Leeds-based Aubergine has been tasked with the full gamut of PR for the brand; launching its latest sustainability report to the media, as well as managing its press office, organising press and influencer trips and delivering support to its in-house social media team.
Verity Clarke, Aubergine's co-founder and director, went on a tour of the Filippo Berio Villa and olive oil factory in Tuscany in May.
Co-founder Emma Gardner also joined Clarke at a charity event hosted by Filippo Berio at Buon Apps restaurant in Otley (pictured), which raised nearly £2,000 for a community defibrillator.
Clarke said: "Filippo Berio olive oil is a household name, so to win this as a boutique agency is big news for us.
"I absolutely loved getting under the skin of the brand in beautiful Tuscany – it was a delight to get to know the wonderful marketing team and learn about how their products are made. It was also very insightful to get a behind the scenes look of their incredible sustainability drive."
Lisa Mullins, marketing manager at Filippo Berio, added: "What attracted us to Aubergine was the experience of its founders and the fact that, being a boutique agency, they will work directly on our brand.
"Verity and Emma both come from a journalism background which means their approach is very journalist-led.
"It's already clear to us how much they value the brand and how hard they will work to get us results – we're very excited to see what the future holds."
:::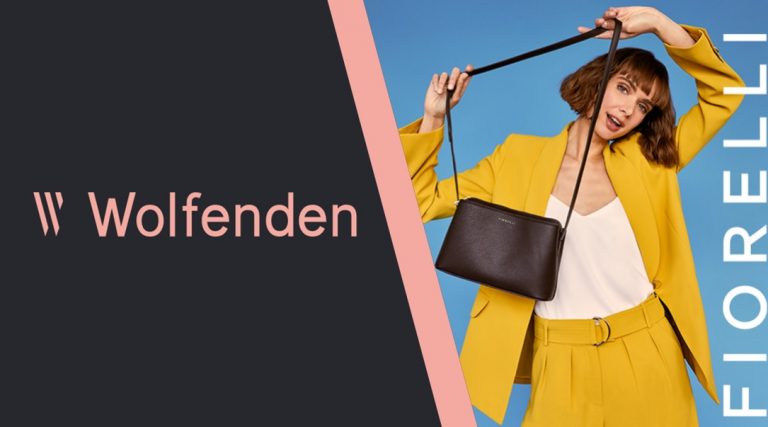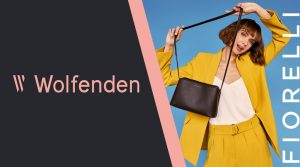 Handbag and accessories brand, Fiorelli, has appointed digital marketing agency Wolfenden to implement a fresh paid media strategy to coincide with the recent launch of its new Shopify website.
Leeds-based Wolfenden will build Fiorelli's brand presence and consumer base across PPC, paid social advertising and affiliate marketing, all informed by Wolfenden's data & analytics insights.
Fiorelli was established in the UK in 1988 and can be found in well-known department stores across UK & Europe.
The new website – launched in March – will allow Fiorelli to reach and expand to new audiences, hitting its annual revenue targets.
Fiorelli's DTC trading manager, Holly Tebbutt, said: "We're on the cusp of a really exciting period of growth for Fiorelli, with a major milestone being the launch of the new website.
"When looking for a partner agency, we wanted a team which would help us hit the ground running – expanding our audiences and increasing our paid revenue.
"Importantly, we wanted to work with a team with a proactive approach, who we could trust implicitly to continuously maximise our budget.
"With this exact approach as well as extensive experience in the ecommerce and fashion space, Wolfenden was clearly the right agency for us."
Wolfenden's managing director, Daisy Wolfenden, added: "It's so exciting to be working with such a well-regarded fashion brand and to have the opportunity to propel their online position and performance.
"There's huge potential to elevate the Fiorelli brand and we're already enjoying getting stuck in."
:::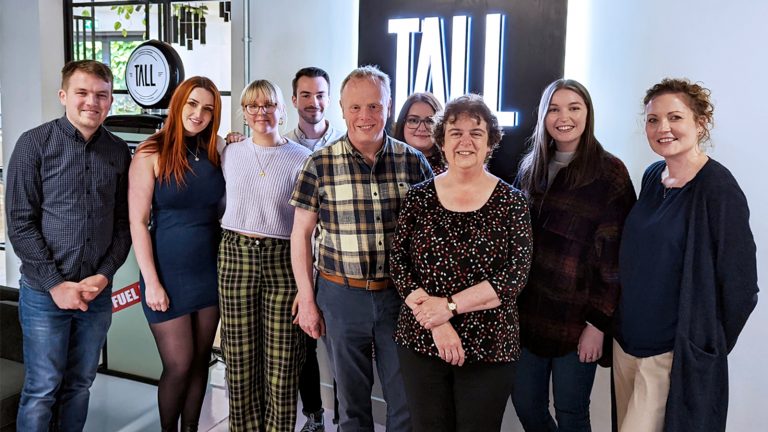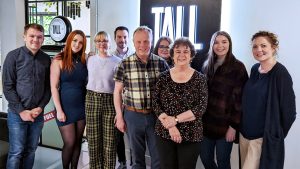 Digital creative agency, Tall, will be partnering with Flourishing Families Leeds to help improve its digital landscape.
Flourishing Families, founded in 2017, works with families living in deprivation across Leeds and the surrounding areas.
Tall, based at Brewery Wharf, in Leeds, will be refreshing the group's brand and creating an engaging look and feel which consumers can connect with.
This will then be applied to a new CMS website, where Tall will be helping to improve customer experience.
Flourishing Families supports families with projects focused on health and nutrition, well-being and literacy, with 624 direct beneficiaries as of last year.
Through activity-based mentoring, family cookery clubs, literacy projects and more, the group aims to equip families with the skills they need to move forward.
A spokesman for Flourishing Families said: "We are enormously grateful for all the help that Tall are giving us.
"Their team has been extremely generous with their time and expertise, and we are absolutely thrilled with the results.
"What Tall have done for us will be a catalyst for us spreading across the city and helping many more families to see their lives changed for the better."
Creative director at Tall, Guy Utley, added: "I've been to many charity events in the past, but attending the Leeds Community Foundation really struck a chord with me.
"Richard Colbrook's story of how he and his wife set up Flourishing Families to help the local community to support struggling families through various initiatives nearly brought me to tears.
"The stories they told I'd expect to hear in the great depression of 1929, not in the UK's fastest-growing city with a £64.6bn economy.
"Which is why we wanted to show our support and help this amazing charity grow and help even more families in need."