People: Hudgell Solicitors; Gateley Group; YFM Equity Partners; and more
Hudgell Solicitors has appointed two new members to its executive team to steer the firm into further growth.
It has seen Michelle Maltby appointed as chief operating officer and Jonathon Wells join as chief financial officer.
They will support owner and executive chairman Neil Hudgell, and chief executive officer Rachel Di Clemente, as part of a four-strong executive team to lead strategic development.
Maltby has vast experience of the Hudgells business and played a huge part in the firm's development throughout its first two decades in the role of head of operations, before leaving in 2017.
Wells is a highly-respected finance director who has held senior positions in the legal, food, IT and media sectors, as well as being treasurer and trustee of a number of charity organisations.
The appointments come on the back of two years of growth for the business, and according to Di Clemente, as ambitious new targets have been set for further progress over the coming 12 months.
She said: "We believe we have a great opportunity to build on the success we have enjoyed over the past 24 months to further grow the business.
"However, we recognised we needed to strengthen the leadership team to ensure that our ambitions could be achieved.
"We were very clear in our recruitment for these roles as we wanted experienced people, but importantly people who share our vision and passion for what we believe the firm should be doing, the people we should be representing, and how we go about doing that.
"Given she spent almost two decades working alongside Neil and establishing our reputation for excellent client care, Michelle was an obvious choice for us as she has a great understanding of the firm and its values, and has returned with great enthusiasm for the plans we have set out.
"Jonathon joins with us an exceptional career already behind him and a track record of improving financial performance, processes, management information and in developing and re-organising commercial structures.
"Importantly, he shares our confidence and ambition to build upon our success over the past couple of years and to help us grow."
Maltby said: "It is a really exciting time to be returning to Hudgells and to be working alongside Neil and Rachel.
"We have a great team of people across the business, from highly-experienced heads of departments who remain with the business from my last spell here to a really strong group of Associate Solicitors directing teams and helping to grow key business areas."
Wells said he was attracted to Hudgells because of the firm's dedication to removing barriers to justice and fighting for the vulnerable.
"It is a firm I have admired for a long time because of its values and its modern, client focused approach, so I am thrilled to be given this opportunity to be part of its future," he said.
:::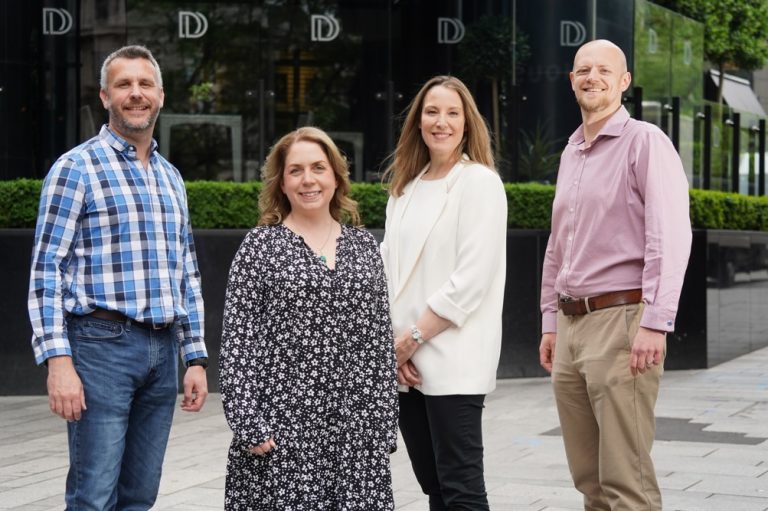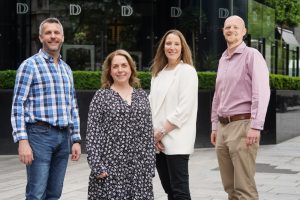 Legal and professional services group, Gateley Group, has made 10 new promotions at its Leeds office, including three new partners.
Kerry Gibbons, a banking lawyer, Joanne Sears, who is a residential development lawyer and Matt Leech, a lawyer in the restructuring team, have all been promoted to partner.
Richard Gillatt, who is a residential development lawyer, has been made a senior associate.
This latest round of promotions in Leeds is completed with six new associates. They are: Emma Wilson and Amy Venson, who are both real estate lawyers, construction lawyer Martin Barnes, residential development lawyer Michael Steele, real estate dispute resolution lawyer Rebecca Dilks and Rakhshina Nazir from the commercial dispute resolution team.
Andrew Johnson, partner and head of Gateley's Leeds office, said: "These latest promotions are very well deserved and highlight Gateley's commitment to recognising excellent work and the development of our people.
"Each has demonstrated a high level of determination to succeed by going above and beyond, not only for themselves, but for their clients and our business."
A total of 70 promotions were announced across Gateley including eight new partners, nine legal directors, 23 senior associates and 30 new associates.
In addition to Leeds, the promotions span Gateley's offices in Belfast, Birmingham, Dubai, Guildford, London, Manchester, Nottingham and Reading.
:::
Yorkshire-headquartered private equity house, YFM Equity Partners, has made a double promotion with Helen Villiers rising to investment director and Ben Pitt taking on the role of investment manager.
Having joined YFM as an investment manager in June 2019 after five years with Grant Thornton, Villiers has become a central figure in originating, evaluating and executing new investment opportunities, including the primary buyout of fire and electrical compliance specialist RGE in April last year.
She also represents YFM on the board of global aviation services provider ACC.
Pitt joined YFM as investment associate last year after four years with EY.
Since joining, he has been working to support the origination and execution of new investments including the £3.5m growth capital investment in developmental governance platform Quality Clouds and the complex acquisition of Explorer UK by DSP, an existing YFM investment, to become one of the largest Oracle partners in the UK.
Jamie Roberts, partner and head of new investments in the South for YFM, said: "These promotions reflect our commitment to building out the team after a year of significant activity having made five new investments and 10 further investments into the portfolio, investing a total of £37m.
"These two promotions are especially pleasing given that YFM was both Helen and Ben's first role in private equity, and reflect our continued desire to bring new people in to the industry and support them as they build their careers and help us continue to grow the YFM business."
:::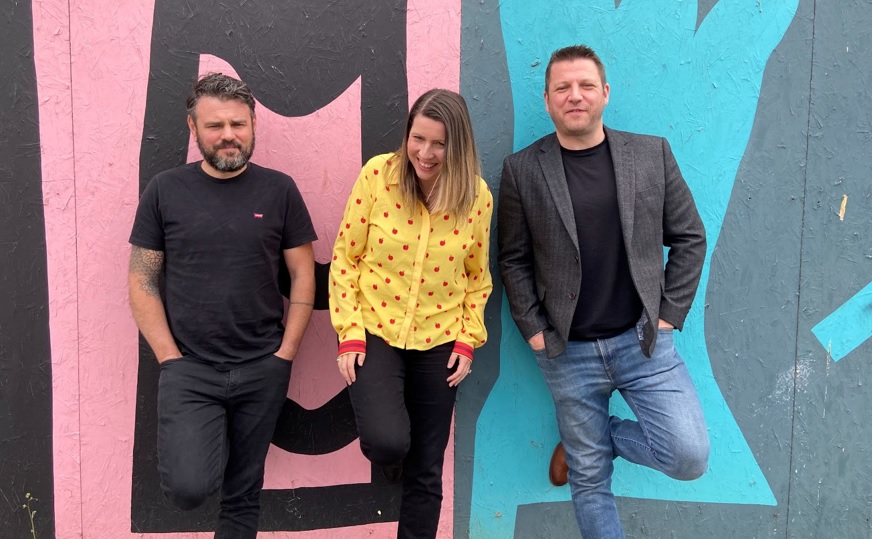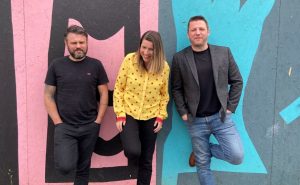 Leeds multi-channel marketing agency, Boutique, has made three new additions to its senior team after a 27% increase in business growth.
This complements ongoing recruitment across the business to support rapid growth and future plans.
The agency's latest arrives are Karl Jukes, head of partnership development, Jenn Ferrier, head of marketing, and Shane Lennon, agency director.
Jukes, who recently joined from CreativeRace, said: "It feels like things are really going to happen here. I'm thrilled to be on board and to play a key role in helping the agency grow."
Lennon, who has previously held senior roles at Tug, PHD, Ikon Communications & OMD while living in Australia, said: "Boutique has an impressive client list and an impressive team to boot. Everyone seems awesome, likeminded, and really inclusive.
"I feel like I have been here for months, it's been a really nice surprise and I am convinced this group of people are going to take the agency to another level.
Ferrier, who joins having held senior roles at both Revolution Viewing and CreativeRace following a decade long tenure at Bradford-based supermarket Morrisons, said: "There's a genuine appetite to do things differently here.
"Every agency talks about it, but Boutique really means it and we are willing to take risks. I am looking forward to playing my part in driving fame for Boutique."
Managing director, Simon Bollon, added: "We're about to embark on our next chapter, which starts with investing in the business and being bold with our vision.
"We're pleased to welcome Karl and Jenn who are tasked with fuelling our growth in a newly formed growth team alongside Shane who joins at board level with a razor sharp focus on our existing clients and accountability for retention."
:::
Medical technology business, Smith & Nephew, says Robin Freestone has decided to step down as senior independent director and as a non-executive director with effect from 30 September 2022.
Marc Owen, non-executive director, will be appointed as senior independent director with effect from the same date.
Freestone was made a non-executive director in September 2015 and subsequently appointed as senior independent director in April 2019.
Owen became a non-executive director in October 2017. In addition to his appointment as senior independent director, he will continue in his role as chair of the Compliance & Culture Committee and as a member of the Audit Committee and Nomination & Governance Committee.
He will take over from Freestone in leading the search for a new chair of the company.
Smith & Nephew's Board has thanked Freestone for his contribution to the Board and the company and has also congratulated Owen on his new appointment.