Mayor attacks 'beauty contest' process for securing Government funding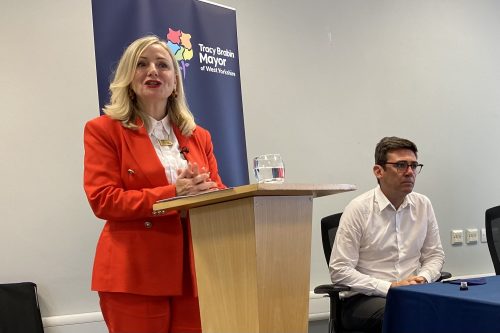 Mayor of West Yorkshire, Tracy Brabin, says the region needs a single pot of investment cash from Government, instead of being pitted against other regions to compete for funding.
Brabin spoke at the House of Commons Public Bill Committee today – 21 June – to give evidence in response to the Government's Levelling Up and Regeneration Bill.
She said while she shared the ambition to level up her region and the North, current proposals in the Government's Bill are not going about this in the right way. She said the Bill "must be reshaped".
Brabin added: "Instead of creating competition between regions and the need for 'beauty contests' to win one-off funding for projects, we need a single pot of money from central government and the freedom and autonomy to invest it for the long-term, so that it benefits our region in the right way.
"I told the committee that in West Yorkshire and the North we know best how to help us level up our communities.
"We must end the micromanagement from Whitehall and be given more of the powers that are still controlled from the centre.
"I also made the point that this Levelling Up and Regeneration Bill contains no concrete plans to help our region adequately achieve net-zero emissions.
"I explained that a proper response to this will not only help us combat the climate emergency but is also a highly effective way of creating more well-paid, high-skills jobs for young people."