The Connectivity Key
Levelling- up is the current zeitgeist of Government, an evolution of the Northern Powerhouse and the fuel that is propelling not just Yorkshire but many regions forwards. But if Yorkshire is to achieve its ambition to be a greater contributor to the economy and to punch above its weight economically then there are certain issues to be addressed.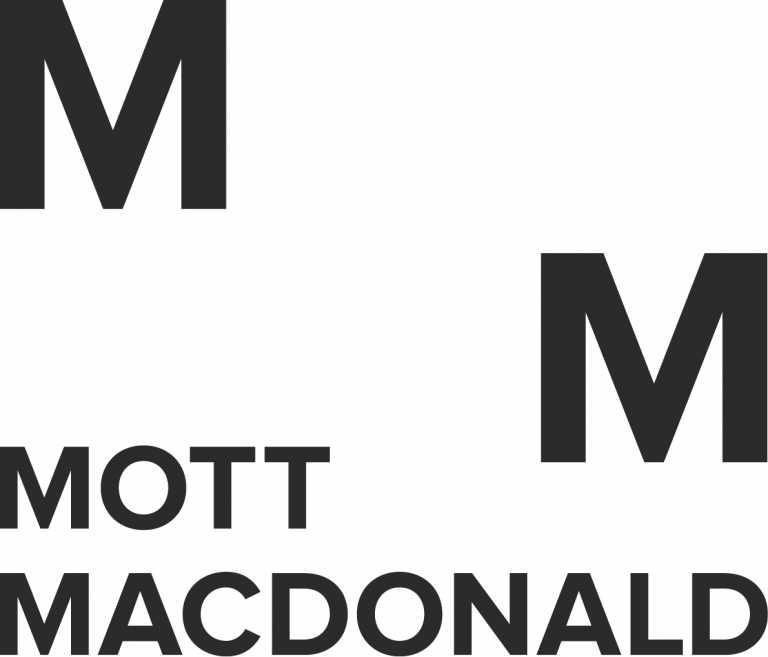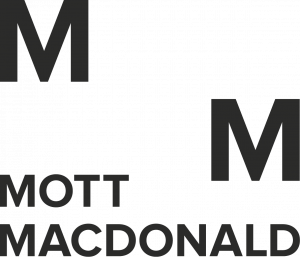 In the first roundtable in TheBusinessDesk.com's series on the Future of Yorkshire, sponsored by Mott MacDonald attendees discuss the key role of connectivity and how the region has made headway but still has a way to go.
Starting the session attendees shared some of the biggest challenges they see with regards to connectivity in the region.
Lisa Littlefair, Leeds city director at Mott MacDonald started by noting one of the major challenges which underpins everything is the "piecemeal approach" with regards to how decision are made and funding is attributed and that is in particular in the North and within Yorkshire.
The group agreed that there was the perennial challenge of politics impacting policy and as a result projects but for Littlefair she noted if we could "know what a consistent vision for the future is going to look like, we can then do something about it and we can plan for it but I think we don't have enough certainty."
Dafydd Williams, head of policy at Associated British Ports which runs the four ports in the Humber agreed but added that he believes "the closer we can bring the decision makers to the people who are going to use the services the more likely we are to get better outcomes".
He continued that actually this was one of the benefits of Transport for the North, which he noted is "great" and full of "brilliant, committed, intelligent people" but is ultimately "toothless" and "unable to affect change" because of a lack of power.
The focus on transport led to many comparisons to Transport for London (TfL), the local government body founded in 2000 and chaired by the Mayor of London which is responsible for transport activity within the city including the London Underground and the bus system.
Dan Mansfield, director of public services advisory at Grant Thornton noted that it's important that although comparisons should be drawn to London, which was cited by various people as offering exemplar transport connectivity, it's important to remember "London started the process 20 plus years ago and you can't achieve what London's achieved overnight!"
But Mansfield said that doesn't mean it can't be done quicker than London did it although he questioned whether the similar model of TfL and an Oyster system – incidentally a product which at various points has connections with the region thanks to two Hull-based smart ticketing specialists ESP and Paragon ID – would work "across different geographies and regions".
Lucy Jacques, interim head of policy & strategy at Transport for the North picked up on this point noting that regulations and levers to make something like smart ticketed work across the North is different.
She explained: "Across the North as a whole there's 300 bus companies compared to London's system where there is a single operator. So where is the commercial sell for getting the private sector bus operators to be part of that [single ticketing system]?"
Jacques also responded to the Williams point earlier regarding the challenges of TfN noting that they are working with combined authorities and the devolved mayors to bring a change.
"Some of what the mayoral combined authorities are able to do around buses if they've got adequate funding and if they've got other powers to utilise and draw in private sector funding can be really innovative."
Williams however noted that he sees that as being "too small" an area and that the real way to see a shift if through bigger "strategic, network level" thinking rather than "very local decisions". He also noted he fears that if an approach such as the one outlined by Jacques were to continue it could lead to a greater disparity as opposed to Levelling-Up between those with mayors and those without.
Moving away from transport connectivity the group considered whether addressing some of the connectivity challenges which mean it takes longer to get from Doncaster to Manchester than it does from Yorkshire's newest city to London might stem the brain drain of talent out of the region.
Kim Johnston, regional partnership director, CityFibre said perhaps unlike some of the transport connectivity that digital connectivity is already "good here in Yorkshire".
She said: "Certainly from our perspective at CityFibre if you match our footprints for all the cities in the UK we're investing more into West Yorkshire than any other region in the country – meaning that area will have state of the art connectivity."
In terms of the value being added Johnston noted that the company is investing £200m in Leeds and Bradford alone and she sees that as a real opportunity for some of those creative and digital businesses that we've seen relocate to Yorkshire over the last few years.
This digital connectivity also means that perhaps some of the challenges for transport infrastructure are changing, because investment by Government is decided by a benefit cost ratio (BCR) so if more people can and are working from home is the return on investment as high as it would have been pre-pandemic and pre-hybrid working when the majority worked full time in an office?
Johnston however explained that the change to hybrid working however can't just be levelled at the health crisis as she suggested that, "We would have naturally quietly evolved into a better hybrid working system without the recent pressures that have happened."
This means that transport providers, businesses and people need to rethink the way transport systems operate because of things such as the rise of a Tuesday, Wednesday, Thursday week and help meet those pinch points in the system or in the case of businesses look at ways to spread out hybrid days.
Craig Beech, operations manager at Siemens Mobility who runs the company's traction drives business and is currently looking at moving its activity from Leeds to the new site in Goole.
Taking Johnston's point about challenge of transport connectivity he explained that part of it has to be about "ease of use". Talking about the move he noted that at present there is no means aside from driving for his people in Leeds to get to the new site directly as other means such as trains, there are only two direct from Leeds a day, and the other routes require changes at Hull or Doncaster – resulting in people doing "massive triangles around the region".
Beech continued that the business is actually now liaising with train providers to look at ways this can be mitigated to help support the movement of talent around the region.
Littlefair added this isn't a single case study and that Mott MacDonald's has been working with West Yorkshire Combined Authority on a connectivity study which put aside the issue of modes of transport but focused on the places that needed to be connected.
"There are places in the UK where there are lots of people that are not well connected by transport that could benefit from better access to jobs. At the same time there are places where there's lots of employment opportunities, but are also not well connected."
This she said means a need to focus on the intra city and region connectivity even more so than before.
Kevin Bell, partner in the transport and infrastructure team at Womble Bond Dickinson however noted that for him the "biggest elephant in the room" regarding connectivity remains HS2 and Northern Powerhouse Rail.
With both he noted there's been a misunderstanding, with HS2 he said there was too much focus on the journey time and not on the capacity benefits. A point Williams echoed as he noted if freight could be more "consistently moved via trains" he believes it would be. The challenge at present is that rail freight is always required to "move aside for a passenger train" which in fact leads to delays in delivery.
The misunderstanding of Northern Powerhouse Rail, Bell noted is the way it would allow people to travel faster between cities and therefore enable the spreading of wealth better.
He said: " It gives the opportunity for somebody living in Wakefield, Leeds, Bradford to go across and have a job in Manchester or vice versa and ultimately the money will be in their pocket and spent in and around their hometown."
James Lewis, Leeds studio lead at Buttress which has a new base in Leeds and is headquartered in Manchester echoed this point.
"Ideally we want to be able to connect our Northern cities within a 30 minute travel radius as not only do you improve opportunities for graduates and employers you also enable new opportunities for businesses in sectors such as retail and travel by enlarging their potential markets."
But for Lewis the opportunity returns to freight. Explaining that Yorkshire has a strong sector within the prefabricated, modular housing sector he sees one of the real opportunities in improving transport infrastructure in particular that of rail as taking that transportation off the road.
He smiled as he explained there was a selfish creative reason for this, that being "At present we design the product and panels to fit on lorries because that's what we've got to work with, but if the method of transport was freight trains we'd be able to get better perhaps more creative options which would allow architects like ourselves to design better places."
Away from the design aspect however he also said that if the infrastructure was right it would further support the growth of this industry and that it would then help to grow the regional economy and act as a magnet to draw potential talent to the region.
As the conversation came to a close and we looked at how perhaps to approach some of the previously mentioned challenges amongst others, Stewart King from WeLink Communications noted that the answer was perhaps in greater "cross collaboration". He suggested bringing together all the component businesses and organisations involved in connectivity both physical and digital to champion the region and issues as a collective rather than individual businesses or sector streams working in silos.
Connectivity will remain a key challenge for the growth of Yorkshire as we all move forward but the opportunity presented by both being brave and getting it right is clearly exceptional, with all the attendees agreeing that while the region continues to make progress economically a strong and connected North will only further galvanise that growth!
---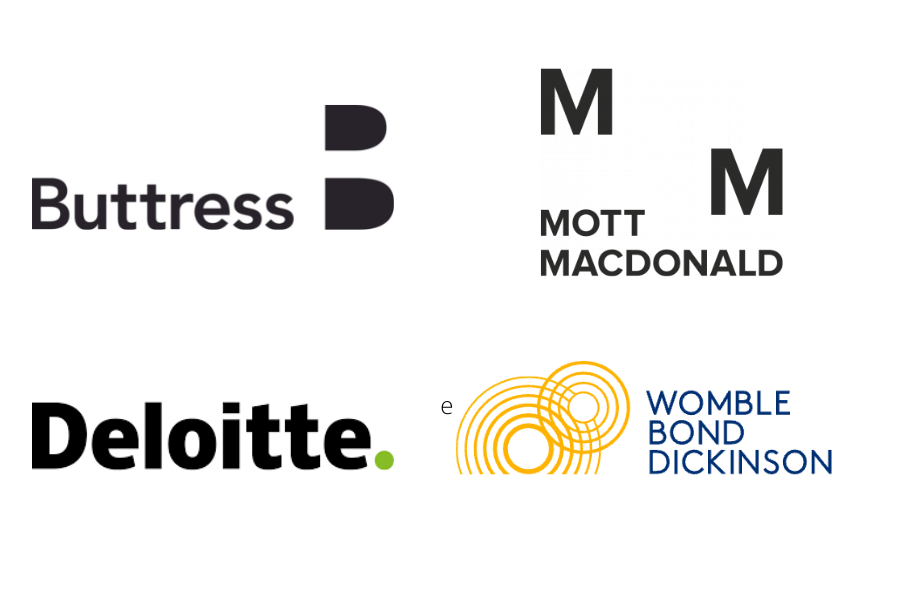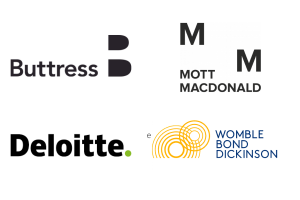 TheBusinessDesk.com's Future of Yorkshire project is a series of roundtables discussing the changes, opportunities and challenges within region and what that could mean moving forward. The series has been sponsored by Buttress, Deloitte,  Mott MacDonald and Womble Bond Dickinson.