People: LCF Law; Green Ginger Digital; Hortor; and more
Yorkshire-based firm, LCF Law, has appointed three new partners after promoting Roger Raper and James Austin, as well as recruiting experienced private client lawyer, Haroon Qayum.
The trio are based across the firm's Leeds and Harrogate offices.
Raper has worked in LCF Law's disputes team, in Leeds city centre, for nine years advising companies and individuals on all types of commercial disputes.
Last month he won a claim, following a repudiatory breach of contract by the defendant, and secured a judgement for full damages claimed and indemnity costs for his client, utilising Part 36 of the civil procedure rules.
Other past successes include winning a trial for a multi-track claim for breach of contract, relating to the supply of electrical components, involving an assessment of jurisdictional issues and the defence of a £2m counter claim. He also regularly advises on disputes involving company shareholders.
Austin joined LCF Law in 2017 and is an experienced employment lawyer based at the company's Harrogate office.
He advises SMEs through to large companies on all aspects of employment law and works across all industries, with particular expertise in the manufacturing, healthcare, education and charities sectors.
He recently led an employer through a large-scale restructure, which involved changing the roles of over half the workforce.
Austin provided advice on the legal aspects of the reorganisation, as well as guiding the client through the soft HR issues and promoting the new roles to employees to make the process less daunting.
Qayum now heads LCF Law's personal law team in Harrogate, and is experienced in advising families and individuals on all aspects of private client law, including the drafting of wills and trusts, administration of estates, lasting powers of attorney, inheritance and estate tax planning.
He is a full member of the highly regarded Society of Trust and Estate Practitioners (STEP) and holds the professional body's advanced certificates for Advising the Family Business and Cross-Border Estates.
He is returning to his Yorkshire roots after spending the past decade working in Cambridgeshire and the West Midlands.
Qayum said: "I'm excited to be joining LCF Law, a well-established and ambitious law firm with a fantastic reputation.
"I am looking forward to working alongside and helping to grow the talented and highly regarded personal law team at LCF Law and building on our client base and presence in Harrogate and North Yorkshire.
"I also plan to develop our offering of strategic succession planning for families with cross-border assets and family businesses."
Simon Stell, managing partner, said: "James and Roger are long serving members of our team who are renowned for offering high quality, straightforward advice to clients that genuinely adds value.
"They walk in their clients' shoes and their combined legal experience and client focused approach makes them valuable members of LCF Law. It is a pleasure to be able to reward their hard work with these promotions."
:::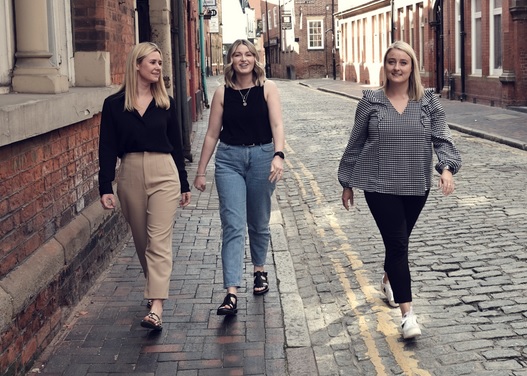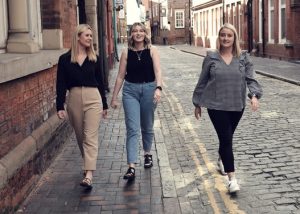 Performance marketing agency Green Ginger Digital has made new hires to support its ongoing growth.
Georgia Garnett has joined the Hull-based business as client services director, while Samantha Moor has joined as performance marketing manager.
Agency co-founder Emily Proctor said: "We've experienced rapid growth since founding the business, and our new-look team will allow us to continue to deliver exceptional performance for both new and existing clients alike."
Since it was founded in January 2020, the agency has seen continuous growth, supporting clients such as Opera Beds, Gruum and M&Co with their digital marketing.
Proctor added: "We're proud to be a female-led agency and have ambitions to be one of the leading female-led agencies in Yorkshire.
"Investing in Georgia and Sam demonstrates our passion to support and develop female leaders in the industry. We believe there should be more female-led digital marketing agencies and are keen to lead by example."
The arrival of Garnett and Moor coincides with a move to a larger office space to support the firm's expanding team and client-base.
Garnett said: "I cannot wait to work with the team at Green Ginger. We're fortunate enough to work with a number of exciting clients, and I'm keen to help our clients continue to grow online."
Proctor said: "Both Georgia and Sam share our passion for delivering tangible results and added value for clients.
"We work with many ambitious businesses who want the expertise of a larger agency but the service you'd expect from an in-house team. Both Georgia and Sam are critical to our growth plans, and we cannot wait for them to get started."
:::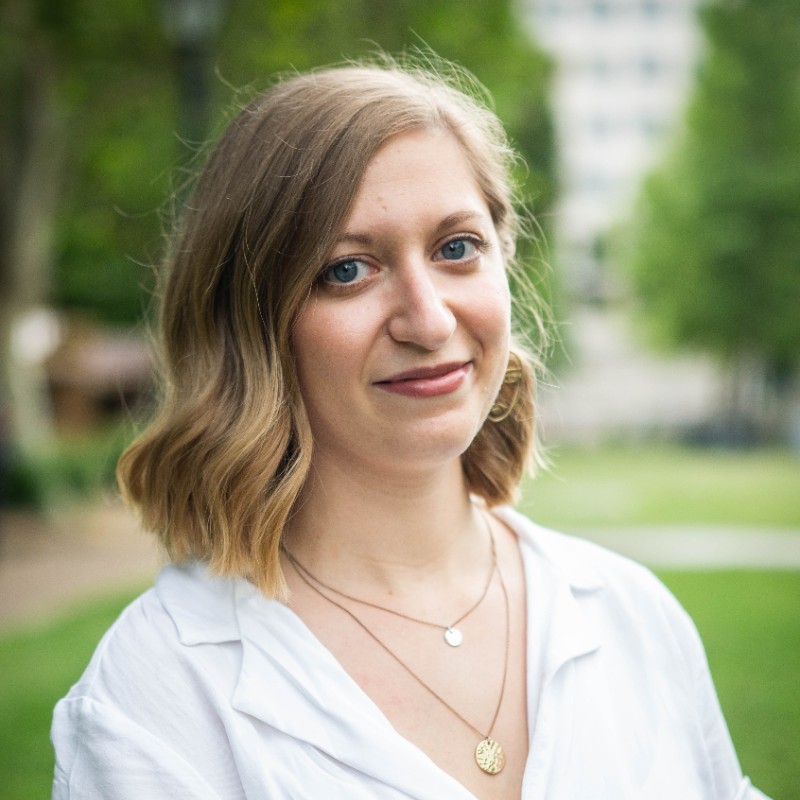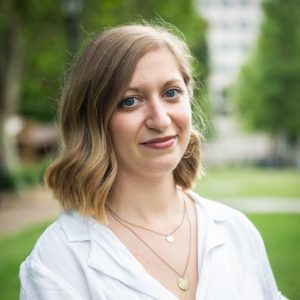 Leeds-headquartered global resourcing and managed service consultancy, Hortor, has appointed Éva Rudas as talent acquisition lead and business development consultant.
Formerly corporate relationship manager for WeAreOpen and fundraiser for Amnesty International, Rudas will work with the wider teams throughout the business to bring the skills and experience the organisation and its clients are looking for.
Identifying internal candidates to join its three specialist divisions: IT, telecoms and energy, she will also provide outreach support for new business opportunities.
Rudas said: "I was excited to join Hortor. As a growing global business, in a particularly competitive market, it makes sense for us to focus on our own talent acquisition. After all, it's what we do so well for our clients.
"Having the right skills and experience available to us, will support the organisation as it continues to build its client list. I am looking forward to getting stuck in and working with my colleagues in different countries."
Chief operating officer, Andy Roe, said: "We would like to take this opportunity to welcome Éva to the team. We know how important it is to be visible in the market and also to attract the very best talent the industry has to offer.
"With Éva's support, we know we can meet with our ambitious targets and expand our company throughout the globe."
:::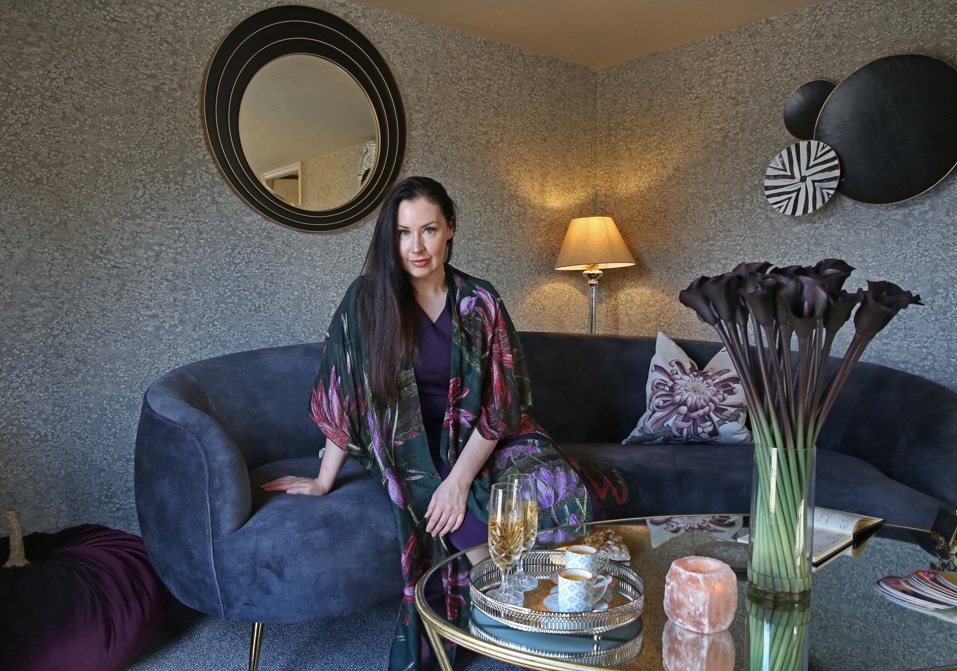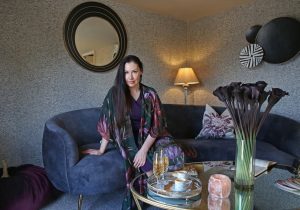 A new treatment centre has opened in the village of Constable Burton, near Leyburn.
The Sanctuary is based at Yorkshire racehorse trainer Ann Duffield's Sun Hill Farm and is run by newly appointed therapist Tamara Heppell.
Duffield said: "I am absolutely delighted to have found someone as talented, experienced and enthusiastic as Tamara to offer her treatments at Sun Hill.
"She has already established a tremendous reputation as a first-class therapist in Yorkshire and we are incredibly lucky to have her here."
Heppell, whose CV includes a successful role as a senior therapist and in-house specialist at the five-star Grantley Hall Hotel, near Ripon, said: "This is a wonderful opportunity for me to offer up my healing work to more of the public.
"I'm well-suited to private practice where I can help clients well with my therapeutic work and to be able to do so in these most beautiful surroundings is absolutely magnificent.
"I have been practising therapy and healing now for 13 years, and in that time I have done my best to help clients who have often struggled with finding deeper meaning to their lives and who have felt blocked and unfulfilled, suffering from anxiety, depression and existential fatigue."
Heppell obtained her BSc (Hons) degree in Counselling and Therapeutic Studies at Leeds Metropolitan University, before acquiring professional qualifications in Hypnotherapy, Angelic Reiki, Aromatherapy, Reflexology, Massage and Crystal Healing.
She established her private practice in West Yorkshire, before opening a base in her home town of Harrogate, prior to her latest venture.