New base to enable further expansion at digital agency
Flaunt Digital has moved into a new office in central Leeds following significant growth over the last 18 months.
The digital agency's new home is Marshall's Mill, a converted former flax spinning mill, close to the city's main railway station.
Flaunt Digital's team has grown rapidly, more than tripling in numbers to 27 in the last 18 months. The new office space has been designed to allow the business to continue to expand.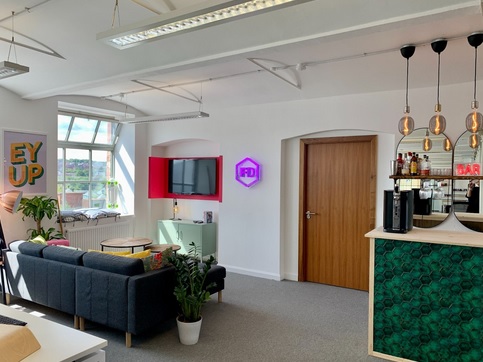 CEO Lee Fuller said: "Now we are settling into the new space, when I take a step back and look at where we are now, and what we have achieved it blows my mind.
"We have an amazing team and now we are working from a space that enables them to not only be super comfortable but creative as well. It's a proud moment for me and for the agency."
The new office space comes with its own bar, social areas, alternative work spaces and chill-out areas kitted out with sofas, plants, books, games, smart TVs and a games console.