People: Knights; Dacres; Chatter Communications; and more
Legal and professional services business, Knights, has appointed a new partner to its Dispute Resolution team, adding further strength to its team in Sheffield.
Dorrien Peters brings 20 years' dispute resolution experience – specialising in helping clients resolve commercial disputes.
Having begun his career as an aerospace engineer, he has taken this experience into two decades of working with manufacturers specialising in a range of industries including steel-making, metals processing and injection-moulding.
This work has seen him support clients through High Court litigation, adjudication, mediation, expert determination and domestic arbitration – as well as advising clients on matters in other countries including much of Europe, the United States, Hong Kong and the Middle East.
He said: "I find that my experience in manufacturing allows me to build client relationships that always prove to be beneficial in the understanding of the often-technical detail of manufacturing and commercial disputes allowing me to achieve the best possible outcomes.
"My first few weeks at Knights have been great and I'm looking forward to helping the business continue to change the way legal and professional services are delivered."
Knights' recruitment director, Tim Bates, said: "We're growing quickly right across Yorkshire, so it's great to add Dorrien's experience to our team in Sheffield.
"Dorrien is the latest top-quality talent to join our team, as we make good progress in becoming the premium legal and professional services business outside London."
Knights in Sheffield was recently bolstered by the return of two lawyers.
Senior associate James Badger has returned to the firm's Construction team – bringing a wealth of construction contract experience. Dispute Resolution Solicitor Benjamin Brown has also returned.
:::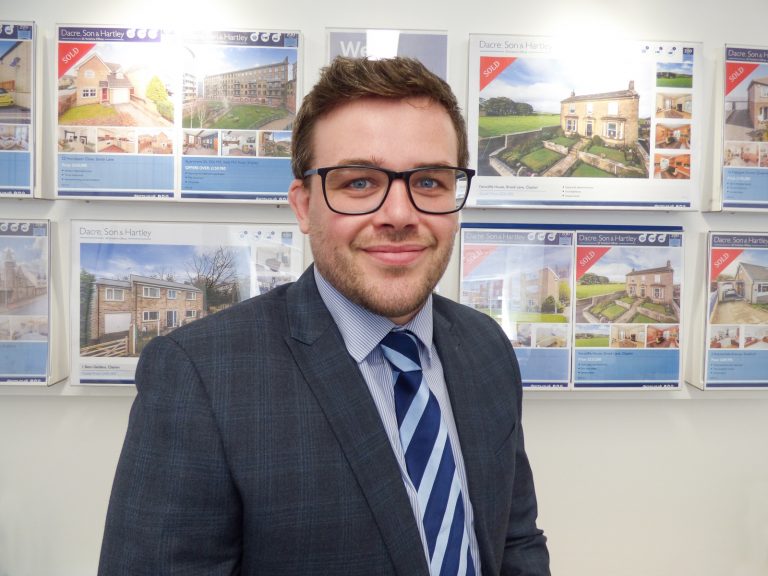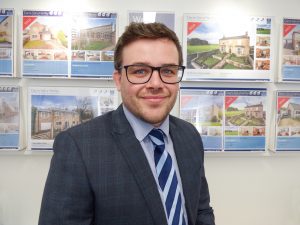 Independent estate agent, Dacre, Son & Hartley, has appointed experienced estate agent Matthew Fox to head its Saltaire office.
Fox, who grew up in Saltaire and currently lives in Bingley, has spent the last five years working in Shipley for a national estate agency chain.
Dacre, Son & Hartley's Saltaire office sells all types of homes throughout Saltaire and its World Heritage Site, as well as operating in Shipley, Nab Wood, Allerton, Thornton, Clayton, Queensbury, Heaton, Thackley, Idle and Greengates.
Fox said: "Moving to Dacre, Son & Hartley is an opportunity to join a leading independent estate agent that is very highly regarded in the local area and beyond.
"The Saltaire office also covers a wide geographical area, which makes this a role with plenty of potential, especially because there is so much demand in the market from homebuyers.
"Most homes are selling in a matter of days at the moment, and first-time buyers are particularly active snapping up three bedroom semi-detached homes."
Patrick McCutcheon, head of residential, said: "Matthew brings both experience and good local knowledge to this role, which are both crucial attributes in a fast-moving property market, and we're pleased to welcome him into our team."
:::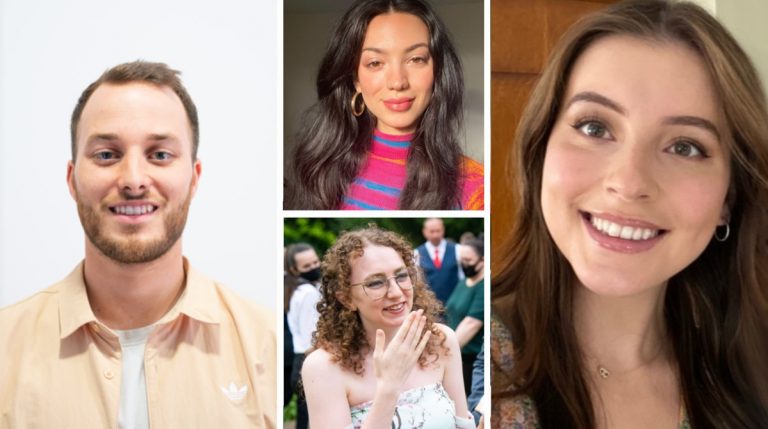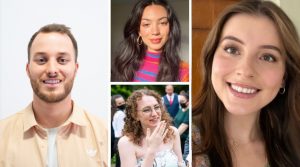 Chatter Communications has made three new appointments and promoted a long-standing member of its team to the board.
The Leeds-based employer brand agency has promoted Harry Milton to the board position head of projects.
He was the agency's first employee, joining as an account executive straight from university nine years ago and has progressed through the ranks as an account manager and digital projects manager. Milton will now become the sixth member of the Chatter board.
Three new appointments have also been made to the wider Chatter team, taking the headcount at the agency to 25.
Chatter works with organisations such as Morrisons, Yorkshire Building Society, O2 and the NHS, to help them attract, recruit and retain the very best talent.
Joining as an account manager Aliai Canetti brings with her experience in digital and retail marketing.
She has particular expertise in media planning, managing social channels and tracking consumer trends.
She will be working on a variety of accounts, including Asda and ITV, managing project deliverables, working with clients and ensuring projects run smoothly.
Chloe Chapman has joined as a junior copywriter. She arrives following a Masters in English and Creative Writing and a role at York Science Park where she managed the park's social media, created content and designed graphics.
Eilis Buggy has taken up a role as account executive, working across various accounts.
She comes from a recruitment background, in both the public and private sector, so brings experience of how to hire top talent which will be invaluable in the role.
She is working part time at Chatter whilst she completes a Masters in Advertising and Marketing, before she takes up the role full time.
Paul Ainley, managing director, said: "It's been a pleasure to see Harry develop since 2013 when he first joined us, just two years after the company launched.
"We've grown from a team of four then to 25 now. Harry has taken every opportunity presented to him and run with it.
"It's unusual for someone to stick with their first job and develop at such a pace – and we're very grateful that he has."
Milton added: "I feel really excited about my promotion and having the opportunity to shape how we manage projects across the agency.
"I like the variety of the role as we're solving challenges for loads of different clients in different sectors. We also have the ability to explore solutions proactively and develop tools that benefit the wider team."
:::
A company specialising in biodiversity restoration has made three appointments to its senior team to spearhead its next phase of growth, following multi-million pound investment from alternative asset manager, Gresham House.
The move is the latest part of a wide-scale recruitment drive at York-based Environment Bank to grow its team of 40 to over 200.
Environment Bank specialises in creating Biodiversity Net Gain (BNG) units, which under the Environment Act 2021 are mandatory for all new developments and infrastructure projects in England.
Environment Bank leases land from farmers and landowners over 30 years to create 'Habitat Banks' which deliver significant gains for nature. The BNG Units they create are then used by developers to meet their legal requirements.
The latest appointments see environmental and real estate lawyer, Alexa Culver, join as general counsel for the company.
She brings over 14 years of background in environmental, natural capital and real estate law.
Tom Brown and Kerriann McLackland join the new land team, as regional heads of land for the North and South East regions respectively.
Brown brings over nine years of experience in private practice working with farmers, landowners, and rural communities to deliver sustainable strategic rural business planning and development, along with detailed knowledge of the wide range of professional practice matters.
McLackland is a rural surveyor with over 20 years of experience, and a background in estate management for institutional landowners, including National Trust, RSPB and a number of local authorities.
The duo will lead on lease opportunities with landowners, create partnerships with delivery organisations, form joint ventures and deliver on long-term landscape change.
Culver said: "It's not easy to find creative in-house roles for lawyers so I leapt at the chance to join Environment Bank when the opportunity arose.
"My experience working in transactional real estate, projects and regeneration, and in the innovative technology and environmental services sector meant I felt I had something to offer."
Brown said: "I am passionate about how we farm and manage the landscape and for the huge opportunities Habitat Banks offer for rural land use and the future of farming.
"Environment Bank is leading the way in demonstrating how diversified income streams can be generated from nature whilst also protecting the environment, habitats and rural communities."
McLackland said: "It's a great time to join Environment Bank and I am looking forward to engaging with more landowners.
"Not only are we supporting the rural economy with guaranteed, diversified business opportunities but the Habitat Banks we are creating will make a real and lasting contribution to nature restoration and that is such an exciting prospect."
CEO James Cross added: "The past 12 months have seen phenomenal growth in our business, which is great news for nature and for the economy.
"Our vision and our passion mean we are able to attract the best talent which will be vital to our success. Tom, Kerriann and Alexa are leaders in their fields and will play key roles in shaping our future and influencing environmental change."