Multi-million pound research centre completed at university
An £8m investment has been completed at University of Huddersfield to to create a new flagship research space for the School of Computing and Engineering.
The Laura Annie Willson Building, formerly known as the Technology Building and now named after a renowned engineer from Halifax, has undergone an extensive renovation and has been officially opened.
The 29,600 sq ft scheme provides a base for scientists and engineers researching topics as diverse as digital manufacturing, virtual reality, internet of things (IoT), digital forensics, fluid sciences, and electric vehicles.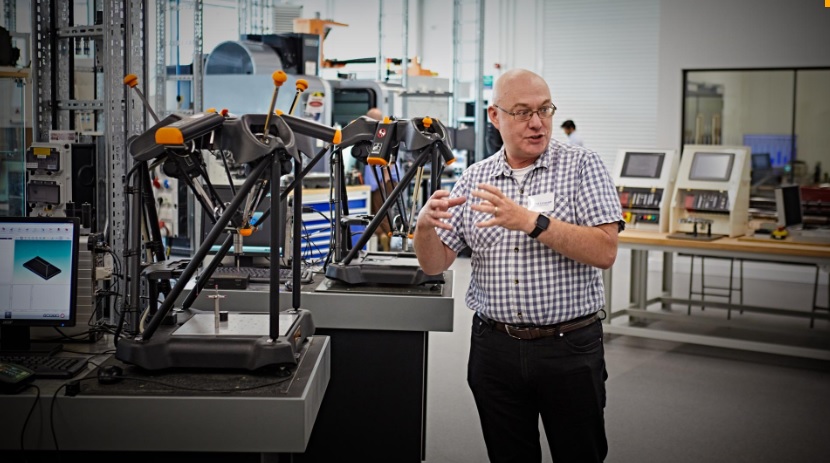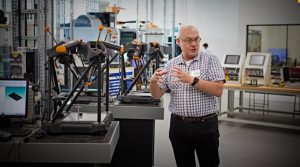 It also includes a "Smart House" – a two-storey domestic dwelling inside a laboratory in which research and development work is already taking place on a range of 21st-century topics such as smart energy technologies; domestic environmental monitoring; new interfaces for home entertainment systems; and robotics for assisted living.
University vice chancellor, Professor Bob Cryan, said: "We pride ourselves on high-impact research here at the University of Huddersfield.
"The glass wall that stretches the entire length of the building provides a perfect showcase for this and gives a clear view inside the building's new specialised laboratories and the innovative research being carried out."
Dean of the School of Computing and Engineering, Professor Stephen Donnelly, honoured the memory of Paul Turner who was the estates and facilities project manager who led the refurbishment project from conception but died in April prior to the building's completion.
Donnelly said: "He was the driving force behind the design and construction project, and I know he was extremely proud to have spearheaded this renovation.
"His excellent foresight and hard work ensured the project overcame the obstacles of rising costs in energy and construction, alongside the difficulties created by Brexit and of course, the obvious impacts of Covid-19.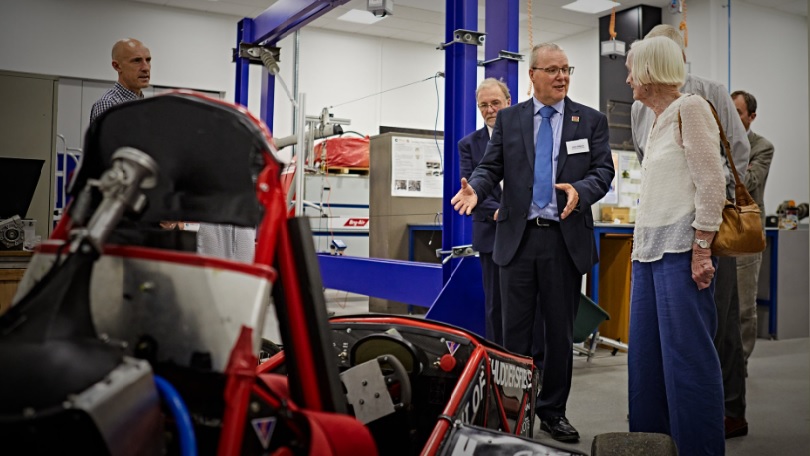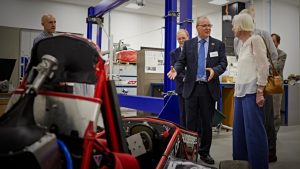 "We are all deeply saddened that Paul can't be with us to see this amazing refurbishment come to fruition."
An integral part of the scheme was the installation of 485 solar panels on the roof of the new building. The photo voltaic panels will generate an anticipated 150,000-kilowatt hours per year.
Donnelly added: "Due to the excellent work of our architects, AHR, this building with its striking façade is a fantastic addition to the university's campus.
"I have absolutely no doubt that this building with its state-of-the-art facilities will provide the perfect base for expanding our programme of research and collaboration."