'Technology is not the disruptor it's the enabler'
"Technology is not the disruptor it's the enabler." These were some of the first words spoken at TheBusinessDesk.com's recent Talking Tech roundtable which looked at the role it plays in transforming businesses, communities and the economy.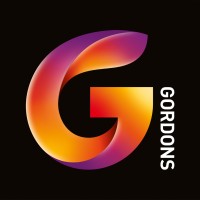 The point which was made by founder and CEO of Vet AI, Paul Hallet came as the attendees at the event hosted by Gordons LLP began a discussion about transformative technologies and the opportunities and challenges presented by being at the forefront of technology.
Stuart Flint, company president of Scale Insight, an AI business that has its operations in Leeds, and is an associate professor at the University of Leeds picked up on a point recently made during an interview by David Rajan, the CEO and co-founder of Opteran, which was that universities often struggle to be commercially minded.
He said: "There's so many things to say on this long-standing topic [commercialisation and universities], and when I say long-standing I mean over the last decade or more. It's not a challenge only felt by Yorkshire's universities but what I would say is that the newer universities are in a much better position and typically have more commercially minded people within the set up."
He explained that often the challenge of working with a university is they want the research and data which can be used to publish and with some older universities they also want to retain a significant portion of the IP, however he said there is always movement on that.
The other challenge he sees, particularly with some of the bigger universities such as the University of Leeds, is that they are focused on the "big clients/corporates".
"This focus means there's not as much capacity to go and work with some of the SMEs because the focus is on how can we get the deal over the line with, for instance, a Pfizer."
He said the other issue is not just the approach of the universities as a whole, but that of the academics.
"I'd say half of the academics are becoming much more commercially minded, but there's a barrier to this for academics," he said.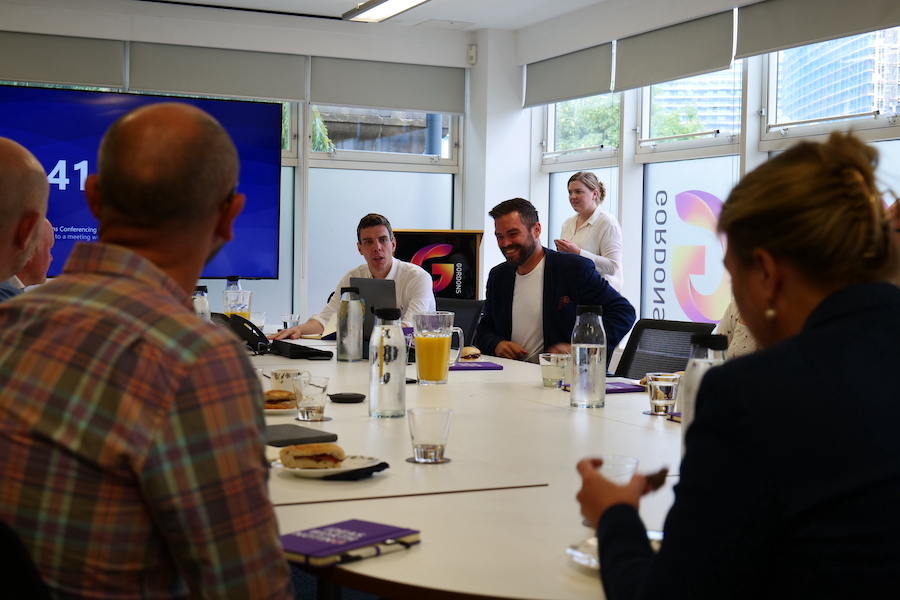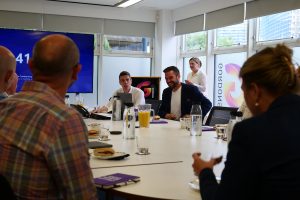 He noted the barrier to academics being commercial varies between each institution but said part of the reason that Cambridge has been successful in engaging with industry/commercial research is because its academics are incentivised and receive a percentage of any money which comes in and goes into the research pot.
Mike Kirk, co-founder of Another Space VR which has been working with Professor Siobhan High-Jones on a product that uses virtual reality to support young people's mental health, said he'd had an experience similar to that outlined by Flint.
"When we started working with Professor Hugh-Jones it was interesting she didn't have any commercial understanding, it was purely research based, and the university at first wanted full IP rights, which for us trying to build a business was never going to work.
"Ultimately, we came up with another arrangement which works for both of us. But it was clear they don't understand commercial but really want to.
"Since then we've been on a journey working closely with them and now the professor does understand commercial and she will have commercial conversations as part of the research funding she seeks."
He said for him it's about finding people within the institutions who you can work really well with and who you can develop an understanding with. He cautioned that it can be a slow process. "I can build tech faster than it sometimes takes them to decide if we're having a meeting next week."
Ryan Chrissy, partner at Gordons, picked up on Kirk's point around a lack of understanding of commercialisation and also the time it takes to deliver a project.
He said he is regularly told by regional universities that there is "a lack of non-execs to come in and push commercial projects forwards", but that he understands the reticence of those individuals because "it's just a fight for years to try and commercialise something."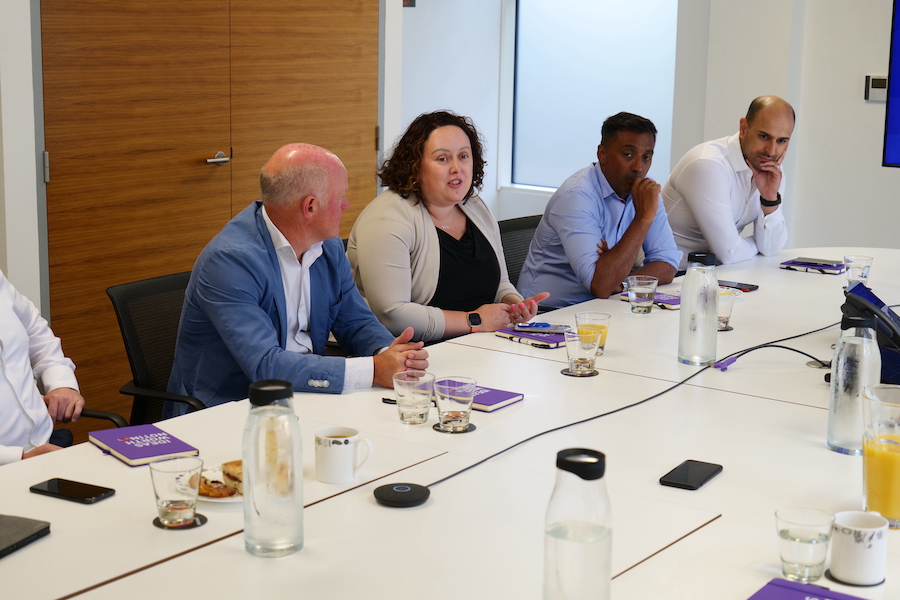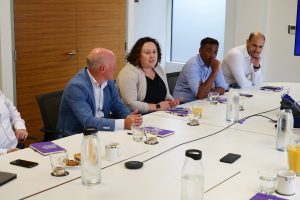 Furqan Alamgir, chief executive officer of Connexin, said he and his business which is based in Hull and focused on building smarter cities through IoT and Smart technology, have taken a different approach to that of Kirk in influencing universities.
He said: "We've looked to tackle the challenge head on as we recognise one of the biggest sources of talent for our business is the University of Hull, so we've been influencing it at the Vice Chancellor/Chancellor level to help understand the university's plans."
Alamgir agreed with Kirk that "it just takes forever", but noted it has already resulted in the creation of six PhDs which are funded by Connexin.
He continued: "One of the challenging things about people is that the really smart guys start their own businesses and they don't want to come and work for you because they know the value of what they're doing – so as an entrepreneur that can be a challenge.
"But what I'm seeing with universities is that they're not focused on commercialisation and spin outs, they're struggling with their own business models just to attract students and they don't have the capacity to consider how do we become better, it's all about how do we survive? And that's not just in this region.
"The answer for me is partnerships, and sometimes business has to lead and that's what we've done, we're taking the lead to build a long-term relationship with this institution because it makes sense."
The role of relationships was picked up by Mark Walsh, founder of Kwizzbit as the conversation moved to the importance of accelerators in supporting the development of transformative technologies.
He explained that an avenue often overlooked by accelerators is that it is not just about what you've learned there or during the programme, "it's the people you've met."
He said through what he called the "great ecosystem in Leeds", you can meet other founders, or PRs or people who can help you whether through raising funds or boosting your profile.
"Those meetings have actually led to sales opportunities, staff for us, opportunities to raise funds etc," he said. "So these accelerators themselves serve a purpose."
He added that Kwizzbit is now part of IndieLabs, an accelerator program funded by the Leeds City Region Enterprise Partnership which is focused on the games sector. Walsh said through this program he is going to Cologne for a trade show and had already met people from Xbox, so it is really supporting Kwizzbit's goals for future growth.
Hallett echoed Walsh and noted accelerators offer an opportunity for serendipity. "What if through an accelerator you met an investor or a team member or someone who could join you on your journey?" he asked.
Jemma Taylor, head of partnerships at Access2Funding added: "It all boils down to people" noting whether it is an investor or an accelerator it comes down to personalities. She said it is a lot like dating, noting: "You meet in person and you decide whether or not there's a fit and if not you move on to the next one."
For Will Arnold, partner at Sentio, he sees that approach as being a big challenge for those founders looking to grow.
"You can say there's no such thing as a wasted conversation as you never know where it's going to lead, but it would surely help if you could increase the odds, as even in an ecosystem as great as Leeds you can spend a lot of time and a lot of shoe leather trying to make the right connections," he said.
He said although there are plenty of accelerators available, sometimes for both the companies they are targeting and the wider advisor network they are not always clearly signposted.
Whose role it is to make that pathway clearer was up for debate, but Amir Hussain, founder of Yeme Tech and board member of the Leeds City Region Enterprise Partnership said there is an important role for both the public and private sector to play.
He said: "I think it's really important for local authorities to have a role in this [co-ordination] but I don't think they can do it alone, although they can facilitate it. Personally, I think it has to be peer-to-peer, with people who've actually done it and gone through the journey providing support to those who are perhaps at the start."
This point was echoed by all the founders in the room who said they'd benefitted from being able to speak to peers, founders and CEOs and learn from each other and share in connections which can open doors.
Chris Archer, partner at Armstrong Watson, added that part of the challenge may also be addressed by looking at the education system as a whole. He suggested the importance of teaching entrepreneurship in schools, so that those who do go to university enter with a more commercial mindset and those that take alternative paths understand the value in potentially growing their own businesses one day.
What was clear throughout the discussion was that the technology and the opportunity for that to be disruptive often faces a variety of challenges which can be overcome through clear communication and relationships.
---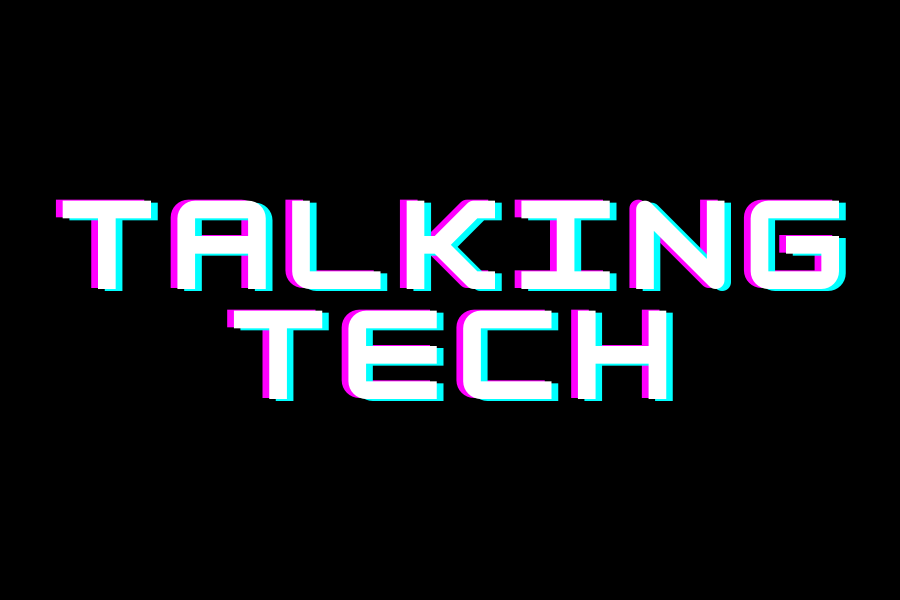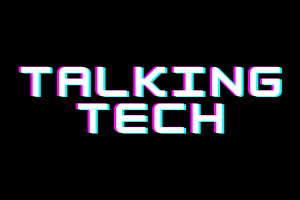 TheBusinessDesk.com's Talking Tech series is a series of roundtables discussing the changes, opportunities and challenges within the technology sector in Yorkshire. The series has been sponsored by Armstrong Watson, Access 2 Funding, Gordons and Sentio Partners.