People: Banks Renewables; Nexus; virtualDCS; and more
An experienced engineer has taken on a new Yorkshire role with the renewable energy arm of property, renewable energy and infrastructure business The Banks Group.
Richard Warrior is now responsible for ensuring the safe and efficient operation of two of Banks Renewables' four onshore wind farms in Yorkshire – the Hook Moor wind farm to the east of Leeds and the Hazlehead wind farm near Barnsley.
He previously spent more than three decades working for The Banks Group's minerals and mining operations, working his way up through the firm to become a technical engineering and process manager within its plant division.
But he has now moved his focus from the ground to the air to become a wind farm manager.
Warrior said: "This is a totally different role to what I've done previously, but I'm really enjoying the challenge of learning about a new industry and getting to grips with all the different parts of my job.
"Many of the problem-solving skills that I've developed over the years are just as applicable in my new role as they were previously.
"While there's been a lot to learn to get fully up to speed with my new role, I'm being well supported by my new colleagues and getting lots of training that's helping me build on my engineering knowledge every day."
Dan Thomas, operations and grid director, added: "Richard brings an impressive range of skills to his role, as well as real enthusiasm for the job and a willingness to learn about a new sector and we're really pleased to have him as part of our team.
"Using the widest possible range of efficient renewable energy generation technologies will allow the UK to decarbonise its power supply and achieve its Net Zero targets more quickly by increasing the amount of clean green electricity available to power our homes, schools and workplaces."
:::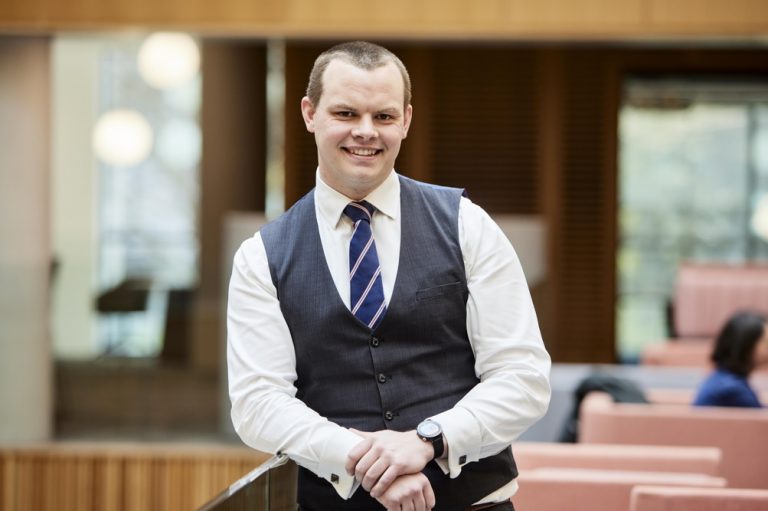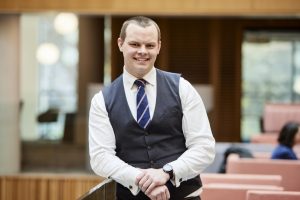 Nathan Berry has been appointed head of collaboration and health tech lead at the University of Leeds innovation hub Nexus, joining its team of engagement and collaboration experts.
Leading high level collaborations between Nexus member businesses and senior academics at the University of Leeds, Berry will also be responsible for advising on regional, national and international opportunities for the Nexus community.
With extensive experience in health-related businesses and within medicine and health and research and innovation at the University of Leeds, his expertise will be used to support and grow business relationships and collaborative partnerships with the university.
He said: "I'm thrilled to be joining the Nexus team and can't wait to put my experience into play in this new role.
"There is a huge appetite from the academic community for supporting innovative businesses and some incredible success stories with Nexus members who have benefitted from those collaborations.
"I look forward to working with many more companies to help bring new technologies to market quickly, to deliver better diagnosis and targeted treatments and ultimately help people to live longer, healthier and more independent lives."
Dr Martin Stow, Nexus director, said: "Nathan joins at an exciting time for the Nexus community, which has more than doubled over the last year to 110 businesses.
"Our relationship with the University of Leeds is fundamental to that growth and this year saw us attract over £18m in public collaborative research funding.
"Nexus is a catalyst for collaboration and Nathan is an invaluable addition to our team as we continue to facilitate the development of ground-breaking products and services."
Berry was a student at The University of Leeds and Durham University, where he graduated with a Masters in Senior Leadership at Leeds and Bachelor of Science in Biomedical Sciences at Durham.
:::
Leeds based virtualDCS, has made two key appointments, which coincides with the cloud computing and disaster recovery specialist unveiling a brand-new solution.
Kurt Kiefer has joined as chief revenue officer, to spearhead the company's desire to be the leading channel only partner of Veeam, which offers backup, recovery and data management solutions that deliver modern data protection.
Kiefer brings a host of channel experience to the role from IT vendors including Red Hat, Dell, HP, and immutable object storage provider, Zadara.
virtualDCS has also welcomed support apprentice, Judd Deighton, who will be involved in the company's disaster recovery suite, CloudCover and the Veeam service range. Deighton plans to eventually become one of virtualDCS's fully qualified Veeam architects.
These latest appointments follow virtualDCS launching the UK's first solution to bridge the data protection limitations of the open-source container software, Kubernetes, commonly dubbed K8s.
Known as CloudCover K8, the product is built using software from Veeam's latest acquisition, Kasten. It offers end-to-end security and backup data immutability with ransomware protection.
Kiefer said: "As new technologies, like K8s mature in the marketplace, it is exciting to work with a company that focuses on innovative services and enabling the industry to protect data from the ever-growing threats of cyber-criminals and ransomware.
"The new CloudCover K8 service enables organisations to backup, replicate and protect their cloud native applications off-site.
"virtualDCS, working with its channel partners and the Veeam Kasten team, will ensure CloudCover K8 continues to develop in line with market demands as this new cloud-native technology takes hold."
Richard May, managing director, said: "The introduction of our new service offering, further showcases our drive for industry innovation and commitment to Veeam technologies.
"We have an ambitious expansion strategy in place, and both the CloudCover K8 service and new team members will be core to achieving this growth."
:::
Rare earth exploration and development firm Pensana, which is creating what will be one of the world's largest rare earth processing plants at Saltend, has appointed Alison Saxby as independent non-executive director.
She is an industry leading expert with over 35 years of experience in industrial minerals and metals. Her expertise includes pricing, deep market knowledge, research, and communications, gained through consultancy projects, minerals trading and commercial reports.
She was previously a managing director at metals consultancy Roskill, where she led the strategic direction of the company's research and products through a period of growth, with a focus on critical minerals. Prior to that she held roles at Fastmarkets and as an independent consultant.
Saxby was recently a member of the UK government's Critical Materials Global Expert Mission to both Canada and the USA for Innovate UK-KTN, and is working with Edumine to provide educational courses on critical materials.
She is the author of numerous publications on critical and other minerals and originally trained as a mineral engineer.
Pensana chairman, Paul Atherley, said: "As one of the leading industry experts on critical minerals Alison's insight will be invaluable for the Board, while her strategic vision will play an important role in supporting our growth.
"Building on the recent Saltend ground breaking and Automotive Transformation Fund announcement, Pensana continues to move towards funding and development of the world's first independent and sustainable rare earth supply chain to support the energy transition."
:::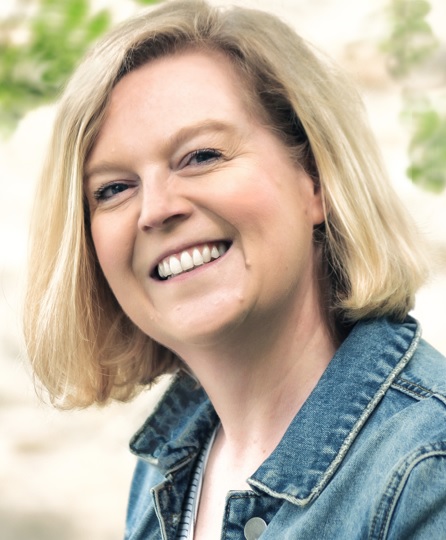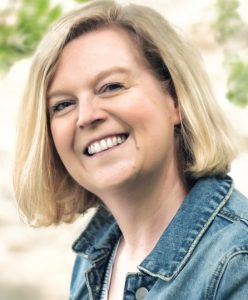 Halifax-based National Children's Museum, Eureka!, has welcomed Jane Rice-Bowen as the new chair of its Board of Trustees.
Rice-Bowen is a Yorkshire-based management consultant who provides consultancy services to arts and heritage organisations as well as the wider charity sector.
She specialises in visioning, strategic planning, fundraising and good governance.
From producing pantomimes to promoting rock concerts, she worked across artforms before joining The National Centre for Circus Arts in London where she was the CEO for over a decade.
She joined the Eureka! Board of Trustees in June 2017 and has now been appointed chair, taking over from Alison Hope, a longstanding trustee of 13 years who was acting as interim chair.
Leigh-Anne Stradeski, Eureka! chief executive said: "Jane brings with her an abundance of knowledge and experience.
"Her leadership and insight as an active, engaged Board member have already proved invaluable to Eureka! as we navigated the pandemic."
Rice-Bowen said "My first encounter with Eureka! was as a mum with my then four-year-old twins and I was blown away by the sheer quality of the experience.
"At Eureka!, children are at the heart of everything we do and the whole place has been designed to enable discovery, learning and play.
"Now in our 30th year we are getting ready to open our second visitor attraction on The Wirral. I've had the privilege of seeing all of the plans unfold and I know the people of Merseyside are in for a treat when Eureka! Science + Discovery opens its doors later this year."