'We, like many in the legal sector, are now in a better place'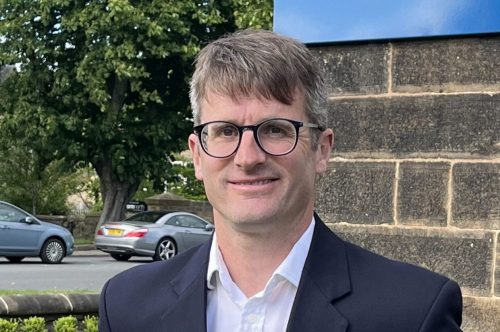 Jon Healey is head of corporate at Yorkshire law firm Raworths. He advises clients on a broad range of corporate transactions and commercial agreements. He has significant experience advising on acquisitions and divestments of companies and businesses and group reorganisations. He also frequently assists clients by drafting, reviewing and negotiating shareholders' agreements, joint venture agreements and a wide range of commercial contracts.
---
The best thing about my job is helping clients to achieve their objectives. If we're looking at M&A work, it's helping clients to execute their strategies and grow their businesses through acquisition. When advising the sellers, we enable clients to realise the rewards of often several decades of hard work and emotional investment.
The pandemic has made a lot of people and business owners assess what they want and where they are going. If this involves us designing and/or implementing a succession strategy or delivering an outright exit we can assist with those plans. Raworths has an established and growing client base. Offering sound, reliable advice and continuity of service is important.
The firm provides a very strong offering with our private client and commercial teams working together to offer a genuinely collaborative approach. Clients value this holistic approach and we will continue to focus on this.
Recruitment is a major consideration, across all sectors currently, and law is no exception. Raworths has a great culture, facilitating hybrid working, nurturing talent, respecting and empowering employees and supporting both their professional development and their wellbeing. This supportive environment makes Raworths a great place to work.
The pandemic didn't hinder our ability to continue to deliver client service excellence and help our clients achieve their objectives. Our significant investment in infrastructure and the flexibility and 'can do' attitude of our people enabled us to successfully meet these challenges.
Like all firms we had to pivot very quickly to operate remotely and adapt to using technology to connect with our people, our clients and other professional advisers.
It seemed an unlikely outcome at the time but we, like many in the legal sector, are now in a better place. Through technology and by embracing the requirement for greater flexibility, we have advanced our processes and means of implementing transactions and in many cases made life easier without compromising standards.
Outstanding people, delivering outstanding service to businesses and private clients. It is these factors that make our clients happy, and, in turn, ourselves.
Have confidence in your own abilities – have faith in yourself and you can get the job done. Early on in my career I was often dropped into negotiations I didn't feel sufficiently well equipped to handle, but by being well prepared and realising that I would not have been entrusted with such responsibilities if I didn't have the confidence of the relevant partners at the time, I learnt and worked through any self-doubts.