People: Clive Owen; Aberfield Communications; HubRx; and more
Clive Owen LLP has appointed a new partner at its York office.
Phillipa Symington joins the firm, which also has offices in Darlington, Durham, and Middlesbrough, from KPMG in Leeds.
She was born in Bristol but emigrated to South Africa with her parents at an early age. She trained at Grant Thornton in South Africa, returning to the UK in late 2018.
As a partner in the audit team, Symington will work with a broad client base, providing audit and technical compliance services.
She has over 18 years of experience working with owner managed businesses and has worked across many different sectors including retail, pharmaceutical, leisure and hospitality, property, technology and manufacturing.
She said: "The culture at Clive Owen LLP is amazing and as a single mum of two children the work life balance the firm offers is perfect.
"York is such a beautiful and vibrant city and I absolutely love it. I have lived here since my children and I came back to England from South Africa.
"I wanted them to have the best opportunities in life and believe that York can offer that. I am also very excited to get out into the business community and develop my contacts and professional network, supporting regional businesses."
Gary Ellis, managing partner, said: "Phillipa is exactly the type of talented and ambitious person we want working with us to support the firm's growth plans.
"Her extensive audit experience and expertise will add value to our client base and support our existing audit team across the firm.
"Joining Rosemary Anderson, our tax partner in York, Phillipa is a very welcome addition to the team and will help the firm strengthen its audit portfolio and grow."
:::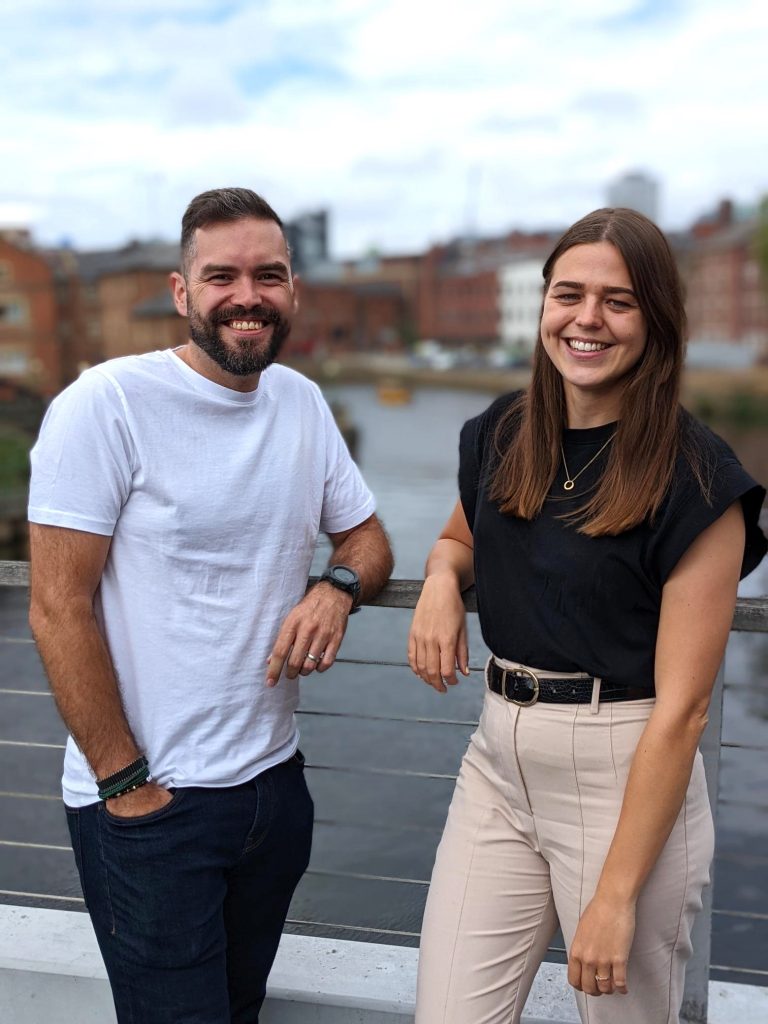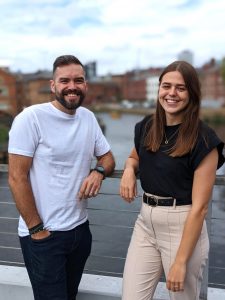 Leeds-based PR and brand communications agency, Aberfield Communications, is structuring for further growth with the appointment of Erin Jones and Ben Ormsby as senior PR consultants.
Jones joins the agency from Jane Tomlinson's Run For All where she was head of marketing and communications.
She brings with her eight years' industry experience both in-house and agency side working on consumer, influencer and B2B campaigns across sectors including travel, construction, utilities, healthcare and education.
She said: "I'm excited to be joining Aberfield to develop strategic communications that deliver results across a range of clients and sectors.
"Aberfield's unique insight-based approach is a powerful tool in ensuring successful communications, so I'm looking forward to implementing this approach and helping our clients achieve their aims and ambitions."
Ormsby joins Aberfield from TheBusinessDesk.com, where he was the Yorkshire editor covering the latest business news and affairs from across the county and was a key part in shaping its new media output throughout the pandemic.
An experienced communications professional with strong knowledge in the property, FMCG and technology sectors, he started his career in Manchester before working for the West Yorkshire Combined Authority and Keepmoat Homes prior to TheBusinessDesk.com
He said: "I'm pleased to be joining the team as it continues to grow and am excited to bring my experience in new media to clients across a range of sectors, in order to deliver positive influence that supports their strategic goals."
The appointments follows a number of significant client wins for Aberfield, including The Compleat Food Group, York Minster, Castle Howard, Fortus and Wellington Place.
Tim Downs, director, said: "It's great to welcome Erin and Ben to the team. Both have excellent track records and bring new skills which will expand our service lines, including video and influencer marketing, as we continue to secure new accounts.
"These senior appointments are about structuring Aberfield for future growth as we continue to see a demand for strategic communications that have a positive influence on clients' business and their core audiences."
:::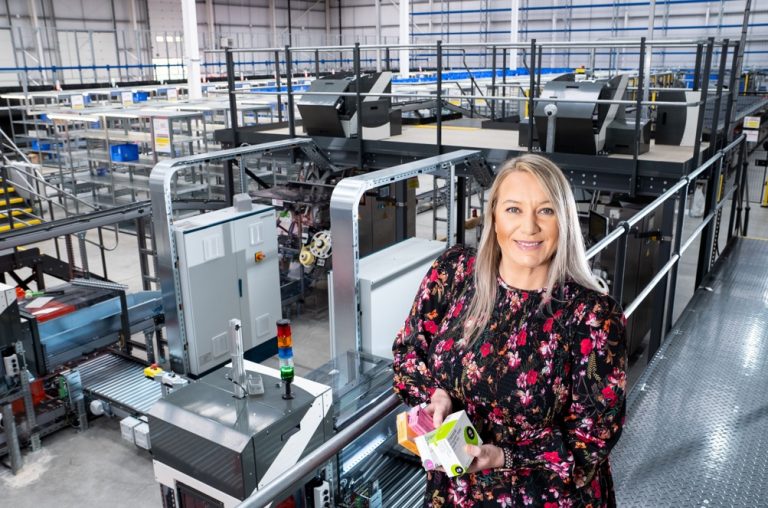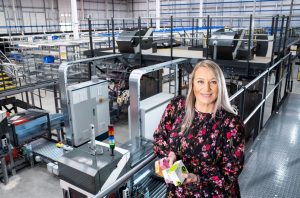 Leeds-based HubRx has appointed Dr Sarah Passmore as superintendent pharmacist ahead of the UK's first state-of-the-art automated pharmacy hub for independent community pharmacists launching in Yorkshire.
Passmore joins the team with more than 20 years of pharmacy experience.
Starting her career within community pharmacy, she has held key regulatory roles with Rowlands Pharmacy over a 11-year tenure which also saw her involved in a number of pharmacy automation projects.
She said: "As a pharmacist, who has spent more than 10 years working within community pharmacy, I'm excited by what a hub and spoke model for dispensing can bring.
"Pharmacists are highly trained in delivering clinical services to patients – and like me – it's often a part of their job that they thoroughly enjoy.
"The option of using hub and spoke to support dispensing prescriptions will give community pharmacists the gift of more time that can be spent helping patients."
HubRX, which is set to create 100 new jobs in Leeds when it launches, will be able to free up prescription dispensary time for upwards of 200 independent community pharmacies through a hub and spoke model.
The 40,000 sq ft fully automated facility will be able to automate up to 12m healthcare items per year.
HubRx CEO, Daniel Lee, added: "Sarah's experience as a community pharmacist, her background in pharmacy regulation and her knowledge of industry automation means she can combine a professional understanding of the challenges independent pharmacists face with first-hand experience of how technology can provide a solution that maintains patient safety standards."
:::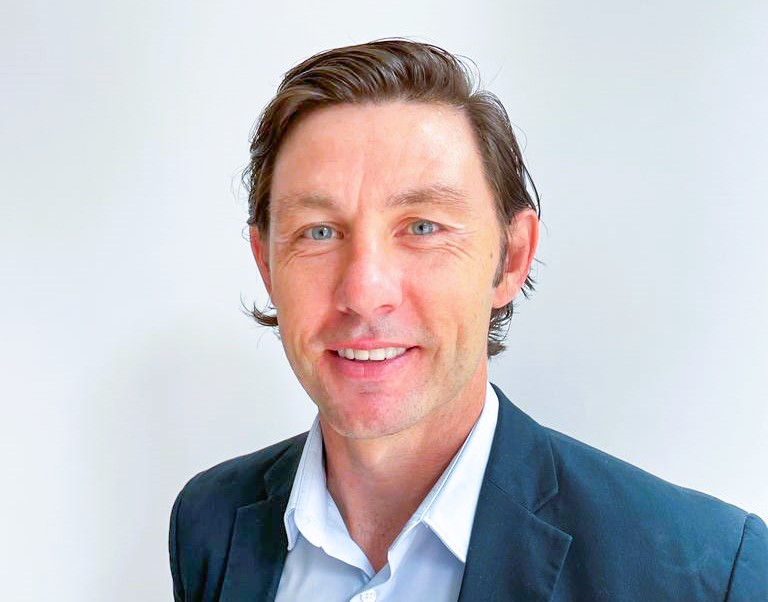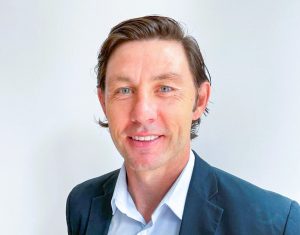 Experienced finance professional, Ricky Field, has been appointed director of growing Northern Accountants, based in Beverley.
The move follows a 23-year career with cbaSadofskys Chartered Accountants, where he progressed to partner level.
But having met Northern Accountants' founder Phil Ellerby, when the duo studied at Wilberforce College more than two decades ago, there has been an ongoing interest in their mutual career progression.
Now Field has been appointed to grow Northern Accountants' already-established Hull presence.
He will join two existing Northern Accountants colleagues as they take on new office space at The Beverley Enterprise Centre.
They will also have the support of the wider Northern Accountants team – a Leeds-headquartered firm with 20 employees in total, 530 customers, and £1.8m GRF.
Ellerby said: "The accountancy service provision in Hull is more reactive, than it is proactive. Consequently, there's a huge gap in the market for a practice that helps clients run their finance functions in the best, most efficient way possible, to fuel company growth.
"While Hull doesn't represent a new geographical location for us, Ricky's appointment will really bolster our growth plans here.
"Plus, I'm a Hull lad myself, so there's something particularly special about further developing our presence in my hometown."
Field added: "I've watched what Phil and the team have achieved, particularly when it comes to proving how transformational intuitive cloud accounting can be, for organisations large and small.
"There's a reason they've secured national award recognition and, quite frankly, I wanted to be a part of it.
"I know my role here in the East Yorkshire business community – and the plans I have as director of the business – will benefit Northern Accountants, existing clients, and new customers alike.
"I'm keen to talk to anyone who wants to discover how they can better grow their organisations from a financial point of view."
At the opposite end of the M62, Northern Accountants has also completed the acquisition of another practice – TAC Accountants – in Liverpool, and the team has doubled the size of its Leeds HQ footprint with the purchase of a second 1,600 sq ft office.
Northern Accountants was established in 2008, and today has bases in Leeds, Ilkley, Hull, Doncaster, and Liverpool.