Developer announces £300m speculative warehouse project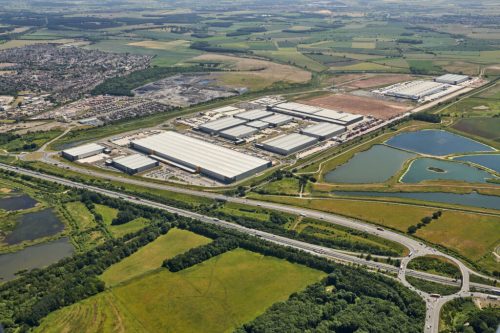 Verdion has announced a £300m, 1.75 million sq ft speculative development at its flagship iPort logisitics hub near Doncaster.
The project will deliver iPort's remaining warehouse capacity in five buildings, ranging from 82,000 square feet to 848,250 sq ft, to be built to BEEAM Very Good standard.
Completion of the warehouses is due between June 2023 and June 2024.
John Clements, executive director of Verdion, said: "This is a major investment that underlines our unwavering confidence in both iPort and the UK market. Demand for high quality, efficient space in strategic locations remains extremely strong and this programme addresses the current scarcity in Yorkshire market and further afield head on.
"Speed of delivery is important and we have a fantastic on-site construction team, planning permission is in place and contractors' agreements are signed."
iPort is the largest multimodal logistics hub in the north of England, with capacity for a total of 6 million square feet of logistics and light industrial accommodation close to Junction 3 of the M18 and the East Coast Main Line.
Current occupiers include Amazon, CEVA, Fellowes, Lidl, Dusk, Kingsbury Press, Woodland Group, Maritime Group and Euro Pool Systems.