People: Clarion; Secerna; Altitude; and more
Clarion has appointed corporate defence and regulatory specialist, Paul Matthews, its growing regulatory team which supports Clarion's commercial clients nationally and internationally from its headquarters in Leeds.
Matthews, who joins after eight years as partner at DWF, will be providing advice, support and representation to organisations and their boards of directors in relation to regulatory investigations and prosecutions by regulators such as the Health & Safety Executive, the Environment Agency, local authorities and the police, amongst others.
His experience and expertise also includes providing advice on meeting the challenges of the various regulatory and compliance frameworks expected of businesses in the UK, preparing organisations on their resilience to deal with a crisis or major regulatory incident should it occur, and supporting organisations with complex internal or external investigations.
As well as reactive practice, he will also advise companies and their senior management on strategic regulatory compliance matters including strategic risk management support, director's duties, crisis management, accident impact and response, audit, plus training and coaching.
Matthew Hattersley, partner and head of Clarion's commercial practice, said: "We launched our regulatory team in October 2019, and it has gone from strength-to-strength, supporting clients when, despite their best efforts, a regulatory breach occurs.
"With the increasing burden of regulation, and businesses in many sectors seeking preventative as well as protective legal advice, we have a priority to invest in growing the regulatory team.
"Paul is the perfect person to lead our regulatory team, he has a track record of growing and developing teams, he is ranked as a leading individual in this area of law and has a solid reputation for responding and dealing with high impact, high profile incidents for clients."
Matthews said: "A company's most valuable assets are usually its people and its reputation. We are at the forefront of protecting that reputation when a crisis occurs and in supporting its people.
"Clarion are very clear that they want to build a leading team capable of supporting the increasing number of businesses that want to ensure regulatory and reputational risk is given strategic consideration at board level, training clients in managing risk, but also acting as their trusted advisor if a regulatory issues arises.
"I've been impressed with Clarion's growth and with ambitions plans to grow the firm even more in the coming years."
:::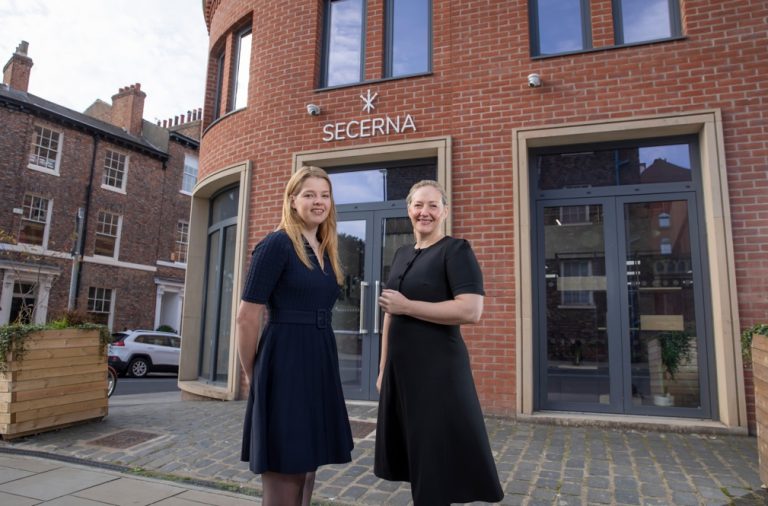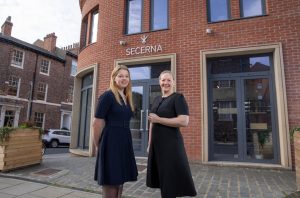 Intellectual property specialist, Secerna LLP, has added a new member to the team, enhancing its biotech expertise.
An Oxford graduate with an MA in Immunology, Holly Smith joins the established intellectual property law firm from her position within the team that developed the Oxford AstraZeneca vaccine, where she was involved in assessing the antibody response to the vaccine.
Joining as a trainee attorney, she will apply her expertise to help biotech companies protect their intellectual property.
She will support Secerna's growing worldwide client base of multi-national corporations, FTSE and NYSE listed companies, universities, spin-out companies, small businesses and innovators.
Smith said: "I wanted a role where I can use my scientific knowledge and problem-solving skills but apply them outside of the laboratory environment. Being exposed to, and getting to be hands-on with, so much new technology is something that excites me a lot.
"In the time I have been at Secerna, I have already had the opportunity to work on a wide range of cases for firms from university spinouts to large multi-national businesses."
Partner, Charlotte Watkins, added: "One of our aims here at Secerna is to provide clear development paths for talented young science and technology graduates, like Holly, and to attract someone of her calibre to the firm is something that makes us extremely happy.
"Holly brings with her a huge amount of knowledge and we are looking forward to watching her grow and develop her skills here."
:::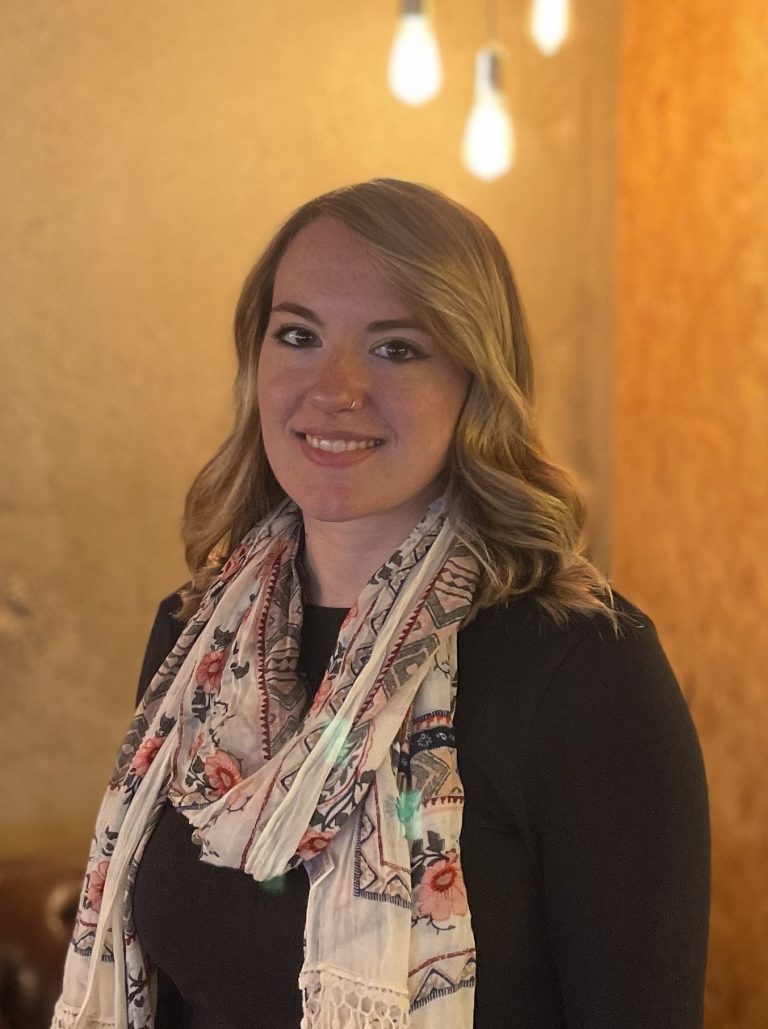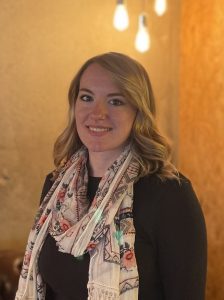 Yorkshire PR agency, Altitude, part of communications specialist Counter Context, has hired PR account manager Rachel Measures.
She has worked in the PR and events sector since graduating with a Masters degree in Public Relations from Sheffield Hallam University in 2019.
She joins the team as the young agency continues to grow its portfolio.
Altitude launched in February and now counts Henry Boot Construction, Kirklees Council, Mattress Online, Sheffield Chamber, British Glass, developer RBH and Barnsley Museums among its clients.
PR director Jane Whitham said: "We're an ambitious PR agency working with ambitious businesses. Rachel joins us with previous agency experience and knows the Sheffield business community well. We're very pleased to welcome her to the team."
Measures added: "Altitude and the wider Counter Context team have a fantastic reputation in shouting about the amazing things that businesses and organisations in the region are doing. I'm super excited to get stuck in and start working with our clients with this in mind."
Altitude shares office space and benefits from operational support from Counter Context, which has offices in Sheffield, Manchester and London.
:::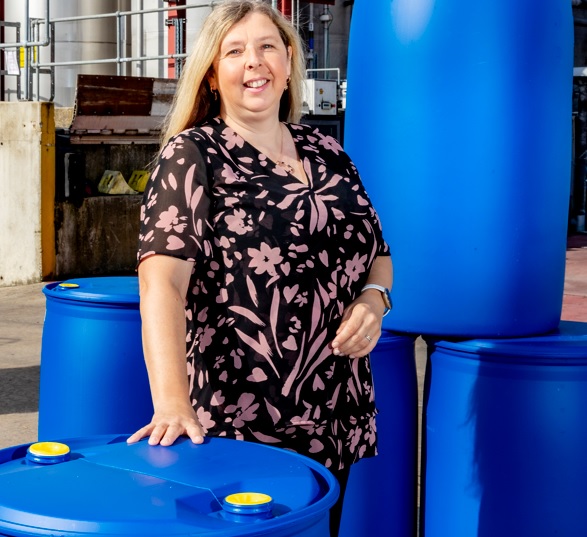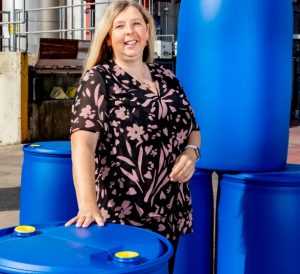 A Yorkshire chemical company has continued its recruitment drive with the appointment of a newly-created position due to business growth and increased industry regulations.
Tracey McKenna has joined Airedale Chemical, in Cross Hills, as quality manager, a new role driven by continued sales growth and greater customer regulatory requirements due to Brexit.
McKenna, who lives in Bingley, has 17 years experience in quality control and testing, dealing with EU and global regulations.
Her previous position was with international inspection, testing and certification company, SGS United Kingdom Limited.
She will be responsible for maintaining Airedale Chemical's quality systems and ensuring customer requirements are met in the face of increased regulations.
She said: "Since we left the EU, we, our customers and our suppliers have been subject to many more protocols and procedures such as supplier declarations, extra trade barriers and potential tariffs.
"As Airedale Chemical is also going through a period of growth with a mounting order book and a larger-than-ever range of products, it has created a much greater workload for the compliance department.
"I aim to use my experience to improve quality and customer service systems across the Airedale Group including Airedale Chemical and its ingredients specialists, Rigest."
Airedale Chemical makes and distributes chemicals to customers throughout the UK and across Europe in the water treatment, agriculture, manufacturing, industrial cleaning and oil and gas industries.