Agency roundup: Lucky North; Perfect Storm; Cat Among the Pigeons; and more
Leeds-based specialist PR agency Lucky North has unveiled the addition of a new client to its roster with the signing of Leicester-based footwear brand, Heavenly Feet.
The appointment comes following a successful period for Heavenly Feet, as direct to consumer online sales have gone from strength-to-strength in the last three years.
The company has been trading since 2002, creating shoes which put comfort first thanks to its latest technology that creates the perfect fit.
As well as direct sales channels, since it began trading, Heavenly Feet has built a stronghold of independent retailers across the nation and secured a number of national retail clients which are supported by the brand's in-house team of agents.
Lucky North will be overseeing and implementing the press office and media liaison strategy for Heavenly Feet, looking after new launches as well as the current portfolio of products and championing brand news and updates.
Gary Potter, managing director at Heavenly Feet, said: "Lucky North really shone through at pitch stage with their passion for the brand and fresh ideas to elevate our offering and portfolio to press and media.
"The introduction of a PR programme to our marketing strategy has been a big step forward for Heavenly Feet, and we're excited to bring on board a like minded company who can work with us to continue on the success we've already achieved."
Kiran Watson, director at Lucky North, added: "We're thrilled to welcome Heavenly Feet to the Lucky North fold as we continue to grow our client base.
"Heavenly Feet is an incredibly exciting brand to work with, and we're looking forward to partnering with Gary and his team to increase awareness and build advocates for the brand, including media, influencers and of course, loyal customers with a robust PR strategy and programme for the long term."
:::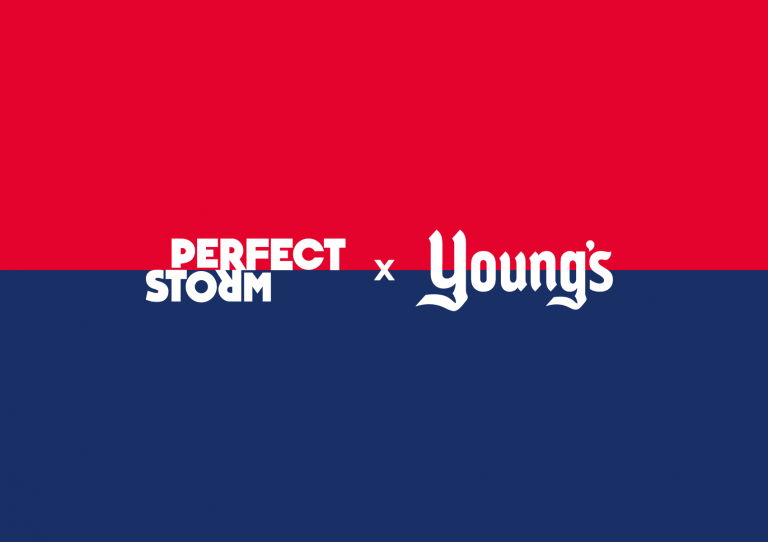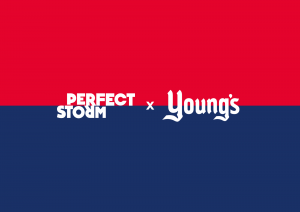 Leeds digital agency, Perfect Storm, has been appointed lead agency across all digital channels by Grimsby-based seafood giant Young's.
Following a competitive pitch process which involved agencies from across the UK, Perfect Storm has been appointed to support Young's through a rebrand process and to lead a digital-first marketing strategy.
 Young's traces its roots back to 1805 and is now the UK's biggest specialist seafood brand. The company was acquired by Canadian group Sofina Foods last year.
One of the first projects Perfect Storm is tackling with Young's is launching a new 100% fillet fish finger line at retail giant Asda, which is also a launch for the brand refresh.
The launch is supported by significant integrated marketing and promotional activity, a paid and organic digital campaign and price promotions to drive product trial.
The rebrand drops the iconic Grimsby Dock Tower from Young's packaging to highlight the role of ground-breaking female entrepreneur Elizabeth Young in the founding of the company over two centuries ago.
Paul Craft, chief commercial officer at Young's, said: "The team at Perfect Storm really impressed us with their insight and their understanding of our brand.
"They're joining us at a very exciting time, with lots of innovations and developments in the pipeline.
"They've brought with them fresh ideas, enthusiasm and a team which is full of genuine experts in each field.
"We're looking forward to seeing what the coming months bring and excited to see the outcome of our collaboration."
The work will be delivered and managed by a senior team at Perfect Storm.
Dave Nutter, who founded Perfect Storm with Adam Errington, said: "It is a major achievement for us to be appointed as lead digital agency across all channels for a company as large and iconic as Young's.
"It's a brand we all know and love and, especially with the brand repositioning, it's a company which is still as relevant and pioneering as it always was.
"We're very much enjoying working together and we look forward to a long and successful partnership."
:::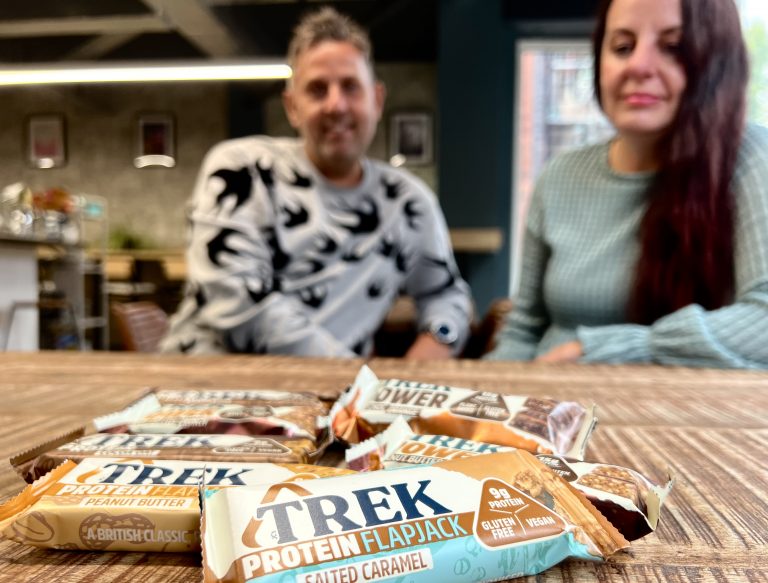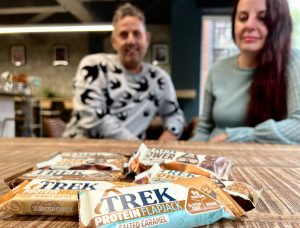 Marketing consultancy, Cat Among The Pigeons, has won a six-figure marketing campaign with Natural Balance Foods, a company making natural wholefood alternatives to everyday processed foods.
The Leeds agency will create a promotional and shopper marketing campaign for its range of TREK protein bars.
TREK has sales of £20.9m per annum and has grown 27% over the last year.  The TREK brand offers a wide range of flapjack bars and power bars.
Cat Among The Pigeons will be responsible for creating a promotional and shopper campaign that adds value to the TREK brand and encourages more new shoppers to see and buy these products.
Alice Boardman, senior brand manager at Natural Balance Foods, said: "The pitch from Cat Among The Pigeons really stood out and their passion for the TREK brand was clear.
"Their 360 shopper marketing approach captured the adventurous spirit of the brand and we can't wait to get started on developing the campaign with them."
Paul McGann, founder of Cat Among The Pigeons, added: "We're naturally thrilled to be working with TREK, which tastes great and is a better choice for consumers and the planet with 100% plant-based ingredients.
"We're huge fans already and can't wait to introduce these tasty plant-based protein bars to an even bigger audience."
:::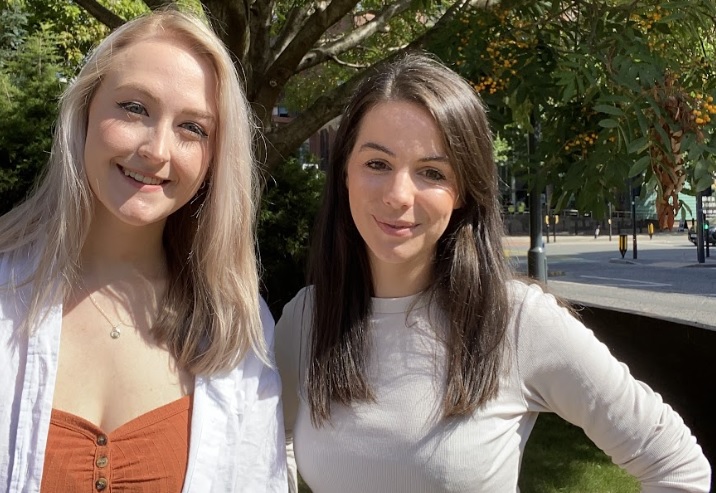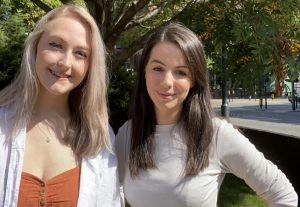 A West Yorkshire-based PR agency has been appointed to handle the PR for the second-hand cashmere brand, Nearly New Cashmere Co.
LIT Communication is supporting Nearly New Cashmere Co with a tailor-made digital PR strategy and media relations to help grow the digital presence of its e-commerce store.
The agency will also be raising awareness on a local and regional level for the fashion company's physical retail store in Masham, in the Yorkshire Dales, and its busy schedule of pop-up events.
Established in 2018, LIT Communication is a copywriting and PR agency specialising in ethical communications, public relations management and strategy. It supports clients from all over the globe to drive organic business growth and brand awareness.
Nearly New Cashmere Co was founded in 2015 by Alison Orr after she decided to pursue her passion for second-hand buying and selling.
The sustainable fashion retailer finds new ways to restore and recycle discarded 100% cashmere that would otherwise face a future in landfill – transforming it into high-quality cashmere pieces.
Sophie Marsden, director of LIT Communication, said: "We've recently started to focus on working with climate-conscious and sustainable companies and are delighted Alison and the team at Nearly New Cashmere Co have chosen us to manage their PR.
"While we don't exclusively work with eco-friendly businesses, we are being much more selective about the types of clients that we work with.
"The opportunity to work with people like Alison and her team, whose values closely align with ours, is fantastic. We can't wait to communicate the brand's story and raise awareness of the positive impact that second-hand fashion can have on the planet."
Orr added: "PR is a significant investment for our small business marketing budget. So, we needed to choose a team that could help us multiply our output and maximise every penny spent on marketing.
"It was clear from their pitch that this would be the case with LIT Communication. Like us, LIT Communication is a small but ambitious team, so it was an easy value-led decision.
"We have ambitious plans to grow the business. We have a strong returning customer base but plan to make big strides at increasing the top of our funnel in the next 1-2 cashmere seasons."
The latest client win follows a successful first nine months of the year for LIT Communication, after securing new PR contracts with Systemise Fulfilment, Bobble Digital, and That Works Agency.