People: Fisher German; Womble Bond Dickinson; Swurf; and more
A property consultancy has made three promotions at its Doncaster office following a period of growth for the firm.
Fisher German has promoted Gemma Lund and Philip Speight – both in the firm's commercial property management division – to partner.
Charmaine Parker has also been promoted to senior associate in the same division.
Lund became part of Fisher German in 2019 after the firm's merger with Vine Property Management. She heads the firm's commercial property management team in its North East region after 20 years' experience in the sector.
Speight, head of office management, was invited into the partnership after 15 years in the property industry.
Lund said: "It's so exciting to have been invited into the partnership after a relatively short time with the firm. I feel very lucky to be working for a company that is so people-focused.
"Whether I'm on an industrial estate meeting a client, overseeing site inspections, or managing my team of eight, no two days are the same here.
"I'm looking forward to continuing this work while also helping Fisher German expand into the commercial property management market further north into Newcastle and its surrounding areas."
Parker, who has been at the firm's Lakeside Business Park office since 2019, has played a key role in managing and developing a wide-ranging portfolio of industrial properties on behalf of commercial landlords across northeast England.
She added: "Since joining I've really enjoyed being involved in cross-departmental meetings to not only identify new working opportunities across the division, but to develop myself too, I am really excited to have been given this promotion.
"I'm an ambitious person and I'm keen to keep pushing myself, and Fisher German is the ideal place for me to do that, as it is a growing business offering various career paths, with a commitment to investing in its staff."
Fisher German has headquarters in Ashby-de-la-Zouch in Leicestershire. It has unveiled 26 new promotions plus 14 new partners across all divisions of the business.
The promotions come after the firm's merger with Matthews & Goodman earlier in the year.
Senior partner, Duncan Bedhall, said: "We are once again pleased to see a high number of people advancing within the firm as part of our career progression framework.
"As our business and Partnership continue to grow in size, we are seeing an increase in opportunities for our colleagues to develop and progress their careers, with a wide variety of career pathways available beyond the traditional graduate route."
:::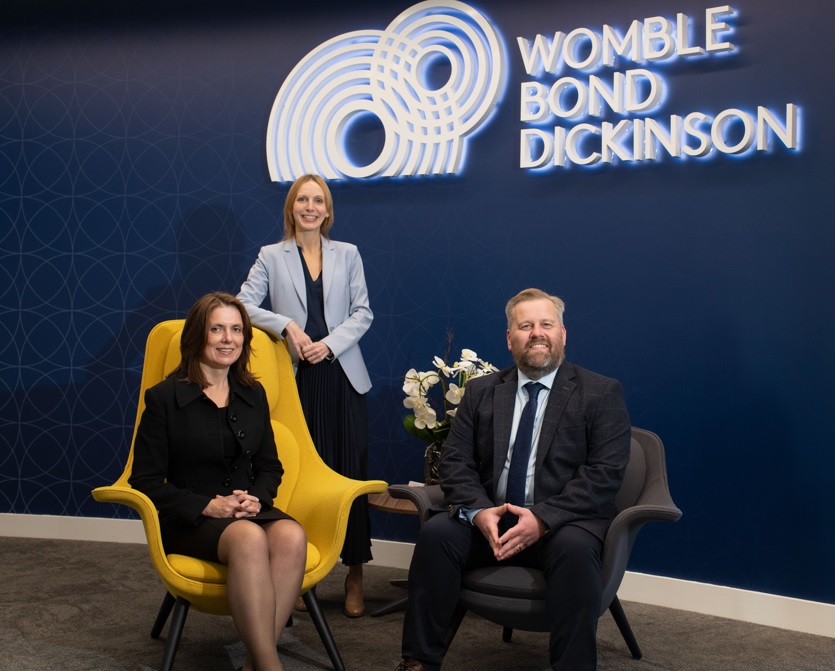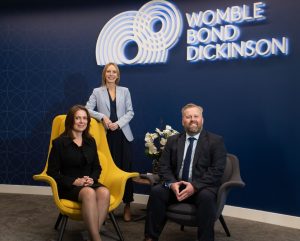 Law firm Womble Bond Dickinson (WBD) has strengthened its team in Leeds with the appointment of legal director Mark Honeywell and associate Katie Dawson who join the firm's well established, UK-wide charities practice.
Joining from Lupton Fawcett LLP where he was a partner and head of charities and education, Honeywell advises charity and not-for-profit organisations from across the third sector on a range of charity law, governance and regulatory issues.
He also has a strong track record working with the education sector, advising academy trusts, independent schools and educational establishments in the UK on academies projects, charity law, education law and governance matters.
Dawson also joins WBD from Lupton Fawcett LLP and works with charity and not-for-profit organisations on a wide range of charity law and governance issues as well as dealing with the Charity Commission as a regulator.
As a former corporate recovery lawyer, she has a niche practice in advising charities on insolvency matters and also has a wealth of experience in advising educational and faith-based charities.
Emma Moody, Womble Bond Dickinson's partner and head of charities, said: "We're thrilled to welcome Mark and Katie to the firm.
"Their deep understanding of the regulatory and financial landscape in which our clients operate, as well as their experience of advising educational and faith-based charities, will play an important role in bolstering our charities practice, especially here in Yorkshire, as we continue to see a rising demand from third sector clients for high quality, specialist advice."
Honeywell added: "WBD has an impressive client portfolio, offering many opportunities to work on exciting projects with our clients.
"Katie and I look forward to bringing our experience to help grow WBD's charities offering here in Yorkshire as well as across the UK."
:::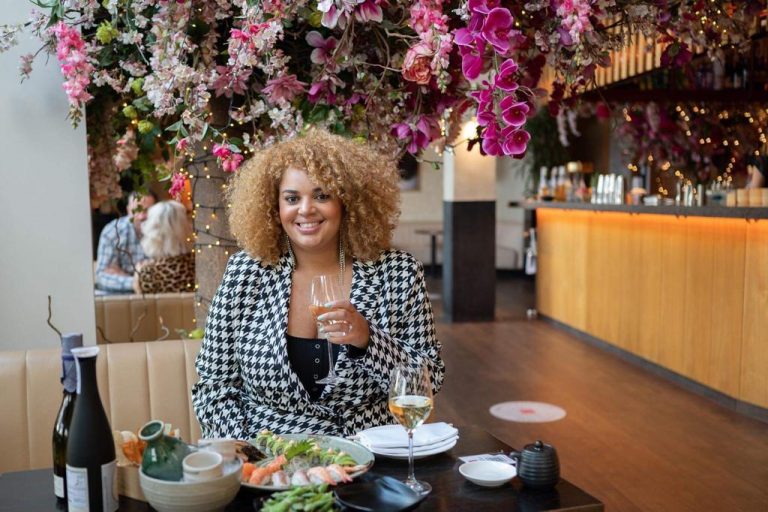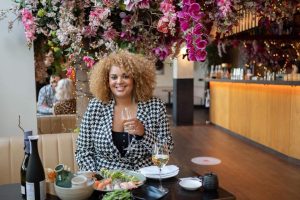 Leeds-based entrepreneur, Laura Bartlett, has been appointed director at Swurf, a new mobile app which connects remote workers to welcoming spaces to work from.
Swurf has already attracted 20 hospitality venues in Leeds including Issho, Grand Pacific and Novotel creating an additional revenue stream in a sector which has struggled due to rising costs.
Bartlett said: "The cost of living is a real challenge, particularly for the hospitality industry, so our aim is to create more opportunities for venues to attract a new customer base and drive footfall, while helping individuals to locate safe and welcoming places to work."
Swurf was launched in Edinburgh in 2021 to bridge the gap between individuals – 'Swurfers' and hospitality venues, including hotels, restaurants, bars and cafes.
Following a positive response to the app which now has over 2,500 users, founder Nikki Gibson selected Leeds as the second city to launch in and has appointed Bartlett to drive the business forward in the city.
Gibson said "Leeds is a thriving city and a melting pot of entrepreneurs. Laura is a fantastic example of a successful business owner who runs multiple businesses remotely.
"She has the experience, knowledge and insights into what both the host venues and 'Swurfers' need from remote working spaces and will be instrumental for the growth of Swurf in Leeds and beyond.
"Since the first lockdown, 60% of adults have been working remotely and hybrid working is now set to become the standard for millions."
Melissa Gray, business development manager at Grand Pacific, said: "We are pleased to be one of the first host venues. There's no denying the hospitality industry has struggled and continues to face challenges, creating an additional revenue stream, with the support of Swurf was a no brainer for us.
"We look forward to welcoming Swurfers from near and far, providing a safe, inspiring and enjoyable working environment."
:::
Arcadis has appointed Phil Davies as a director in the company's UK Places business.
Based in Leeds, he will lead Arcadis' property offering in Yorkshire and the North East and brings experience leading property sector teams in the region from a number of private sector clients.
Davies joins Arcadis from Faithful+Gould, where he was responsible for leading the property arm of the business in Leeds, strengthening relationships and developing partnerships with key organisations across the region.
Prior to this he was director and PPC (Programme, Cost, Consultancy) lead for the North of England at AECOM.
He will work with key regional clients including Muse, Moda Living and HBD on some of the most transformative placemaking projects in the North.
Arcadis northern city executive, Richard Bonner, said: "Phil's arrival is great news and marks a long-term strengthening of our Places business in the North.
"Arcadis has expanded its offering significantly across the North in recent years, working with the private and public sectors, in particular through our Northern Powerhouse partners.
"We look forward to continuing this journey with Phil, helping to create new sustainable and thriving communities throughout the region."
Henri Murison, chief executive of the Northern Powerhouse Partnership, added: "Our congratulations to Phil on this move between leading firms here in the North; bringing vast knowledge and experience of the Northern Powerhouse's dynamic property market.
"Arcadis continues to be a strong champion for the agenda of closing the North – South divide and we look forward to working with their colleagues across our places on critical issues such as transport, skills and the green agenda."