People: iSource Group; Yorkshire Water; Kirbys Solicitors; and more
iSource Group, an IT, digital and change management recruitment specialist, has appointed Lucy Beardmore as account manager and Finty Kissane as delivery consultant as the business continues to expand its client portfolio.
With experience as a recruitment consultant from her previous role, Beardmore will use the knowledge and skills she has built to manage her client, source new talent, build relationships and deliver against her targets.
She said: "When I was approached by iSource to join the team I was really pleased. This is a new and exciting opportunity for me. As well as having a great reputation, the business is based right at the centre of Leeds, which also appealed to me.
"I'm looking forward to getting to know my client better and to learning more about how I can progress my career as I deal with more challenging situations."
Previously a HR graduate intern, this will be the first recruitment role for Kissane.
Her responsibilities will include headhunting talent, approaching clients, and identifying candidates for suitability of role from the company's ever-expanding network.
She said: "Just one of things that appealed to me about iSource was the training that is offered here. It's clear that there is real opportunity for those that want to take it. What's more, I get to learn new skills and to build on my experience.
"I'm really looking forward to working more closely with the wider team and to hearing more about their career experiences."
Managing director, Geoff Shepherd, added: "Both Lucy and Finty are great additions to our team here at iSource Group. They have come in with the right attitude and a real desire to get the job done and to do it well.
"Following our move to the city centre, it's great to attract talent that is hungry and ambitious."
:::
Yorkshire Water today has confirmed that Wendy Barnes has been appointed as an independent non-executive director to the board of Yorkshire Water Services Limited, with effect from 1 November 2022.
She brings with her a significant breadth of knowledge from the utilities sector as well as in regulation, cyber security, customer service, and change management.
She is currently a non-executive director at both Scottish Power Limited and BMT Group Limited, having previously held non-executive roles at OCS Group, Southern Water Services Limited and Scottish Power Networks Limited.
Barnes was previously the interim chief operating officer at the Department of Energy and Climate Change, and she has held executive roles within the water sector, with United Utilities.
She also has strong family connections with the Yorkshire and North West regions.
Vanda Murray, chair, said: "I am pleased to welcome Wendy to the Board. She brings with her essential skills that I am sure will further enhance our Board and contribute to our future success."
:::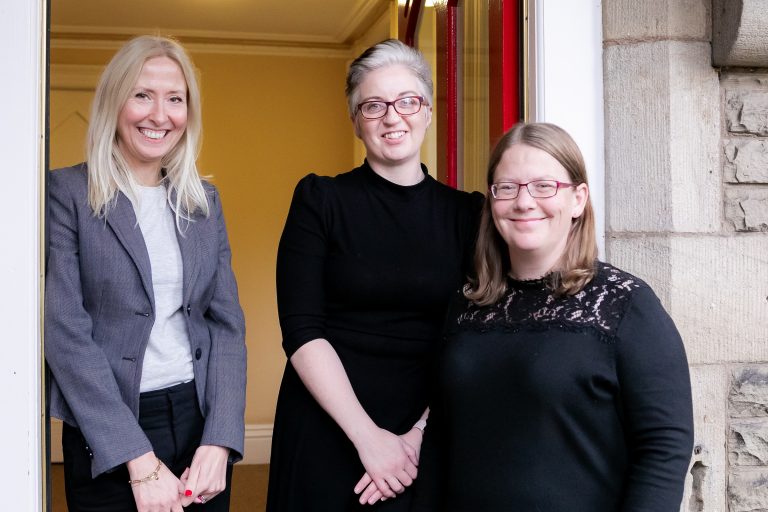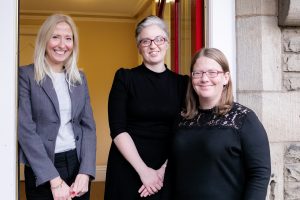 Kirbys Solicitors has welcomed new faces to its property and private client teams.
Charlotte Thomas, Katie Hindmarsh and Wendy Scarr have joined the Harrogate practice in recent months, bringing their expertise and experience to the company's commercial and private work.
Associate solicitor Thomas specialises in residential, commercial and agricultural property, and has previously worked with a range of clients from large public sector organisations to smaller owner-managed businesses.
Hindmarsh and Scarr join Kirbys' private client team.
Hindmarsh specialises in wills, probate, trusts, powers of attorney and court of protection work. Senior private client solicitor Scarr specialises in wills, probate and court of protection matters including deputyship applications and lasting powers of attorney.
Kirbys Solicitors is based in Victoria Avenue and its services include commercial and residential conveyancing, matrimonial and family law, litigation, employment, wills and estate planning.
Director David Dow said: "We are happy to welcome Charlotte, Katie and Wendy to our team, adding to our expertise in both the commercial and private spheres."
:::
EY in Leeds has recruited 41 new student hires, including 27 graduates and a further 14 apprentices.
It has welcomed a record 1,473 students into its UK business this year – up 35% compared to 2021 – as the firm continues to invest in young talent to support its future growth.
This year's student cohort included 1,269 graduates and 204 apprentices. Almost 40% will be based in EY's regional offices, with Leeds, Newcastle, Manchester, Birmingham, Edinburgh and Reading all seeing large intakes.
Hywel Ball, EY's UK chair, said: "These are record numbers for EY as we continue to invest in young talent to support our growth across the UK.
"We're continuing to see strong levels of client demand and continued investment across the firm, which is why we've increased our student intake year on year, over the last three years, and hired more than 3,600 students.
"This is an important talent pool for EY that we want to nurture and support as they begin their careers."
Tim West, EY's managing partner for Yorkshire, added: "EY in Leeds has a diverse and exciting range of clients with big ambitions.
"They come to us to solve complex issues, and we have every confidence our new recruits can help to further nurture those relationships, as well as assisting the firm in continuing to drive our growth across Yorkshire."