Agency roundup: Punch Creative; Chapter II; Open Comms; and more
Leeds-based marketing agency, Punch Creative, has celebrated 15 years in business with five more hires and major new client wins.
The agency was founded in 2007 by Richard Lowes, creative director and David Kirven (now retired) and undertook mainly branding and design for print projects.
Adapting to the 2008 financial crisis it expanded its offering to better support their clients and became a full-service agency.
For 2022 the agency has reported a 60% growth in turnover since 2020 and now employs 25 members of staff. The company switched to a four-day week two years ago and has a shared profit scheme.
In response to new client wins such as DUNKIN' UK and Hard Rock Café, coupled with existing client growth across financial, pharma and social housing sectors Punch has recruited five more staff this year. 
Lowes said: "The past 15 years have flown, it's been a lot of fun, hard work, success and of course challenges.
"In 15 years, our agency has changed a lot and continues to evolve every day, which keeps things exciting.
"Sometimes it is good to take a moment and recognise what we have achieved. As a collective we owe that success to each other, so our thanks have to go to the team, who we enjoy working with every day."
:::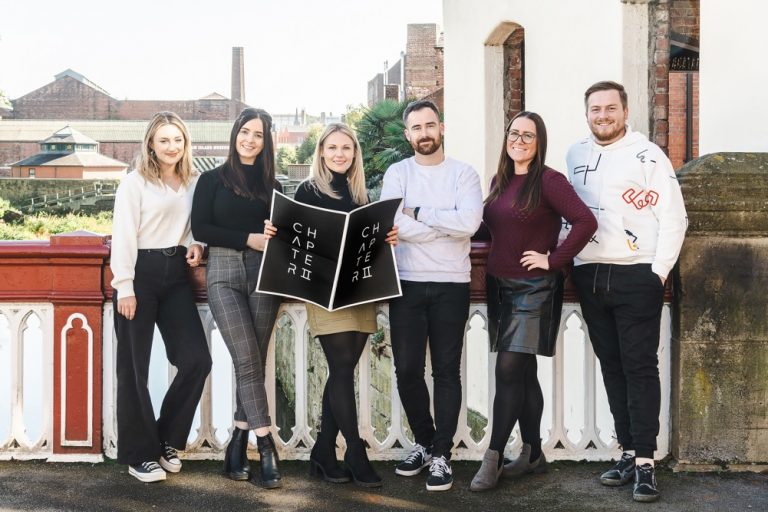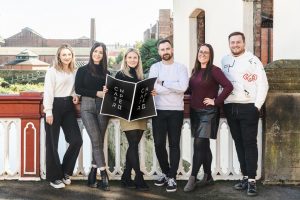 Sheffield PR agency, HRM PR & Creative, has undergone a full rebrand and has confirmed it will now be known as Chapter II.
Chapter II is the continued legacy of HRM, an established PR agencies for over 25 years, which has previously been known to many as HR Media and originally Hurndall Ross Media.
Jen Beal, CEO of Chapter II, said: "We have an excellent reputation within the regional business community, and while I am immensely proud of our history our focus is now very much on the future.
"This year marks our 25th year in business which feels like the perfect time to reflect, redefine our company objectives and values, and review the services which we offer to better meet the needs of the businesses of today.
"Things don't stand still and neither do we. As part of the rebrand, we have adapted and grown, with marketing now playing a bigger part in our service offering, alongside traditional and digital PR.
"In addition, our design studio has been doing some exciting branding and design work which we are looking forward to sharing."
In addition to its new services, the agency will continue to be the editorial and design team behind unLTD magazine.
Beal added: "Our 15-strong team are a collective of creatives with decades of industry experience who work exceptionally hard to raise the profile and reputation of the brands we work with through expert, strategic storytelling.
"I would like to thank our clients for their continued support and look forward to continuing to tell their stories.
"The team and I are so excited to showcase our new brand and are very much looking forward to driving positive change within the business. This is just the start of our Chapter II story – the best is yet to come."
:::
Glaziers Hall, a historic Livery building on the South Bank in London, has appointed Leeds-based PR agency Open Comms as its preferred PR, content management and marketing communications partner.
Becoming its latest retained client, the agency will now manage all traditional PR, media relations, social media management and earned and owned content for the brand.
It will also support with marketing requirements to raise the profile of the venue to both private and professional clientele throughout the year.
Director of Open Communications, Emma Lupton, said: "Quite simply, Glaziers Hall is a breath-taking venue. When we visited to discuss the brief, we were charmed by the seven unique spaces but also the history and heritage that underpins this wonderful building.
"We are very much looking forward to working with the team and to putting the comms strategy into practice. There are exciting plans at Glaziers and we are very pleased to be a part of the team that will deliver them."
General manager of Glaziers Hall, Will Simmonds, added: "We already consider Open Comms to be an extension of our team.
"They have quickly established ways of working that mean we can get the comms in place that we need to share our story with corporate clients and those looking for a unique party venue.
"We have already seen some positive results coming through and look forward to building on this as our relationship and the scope of work develops."
:::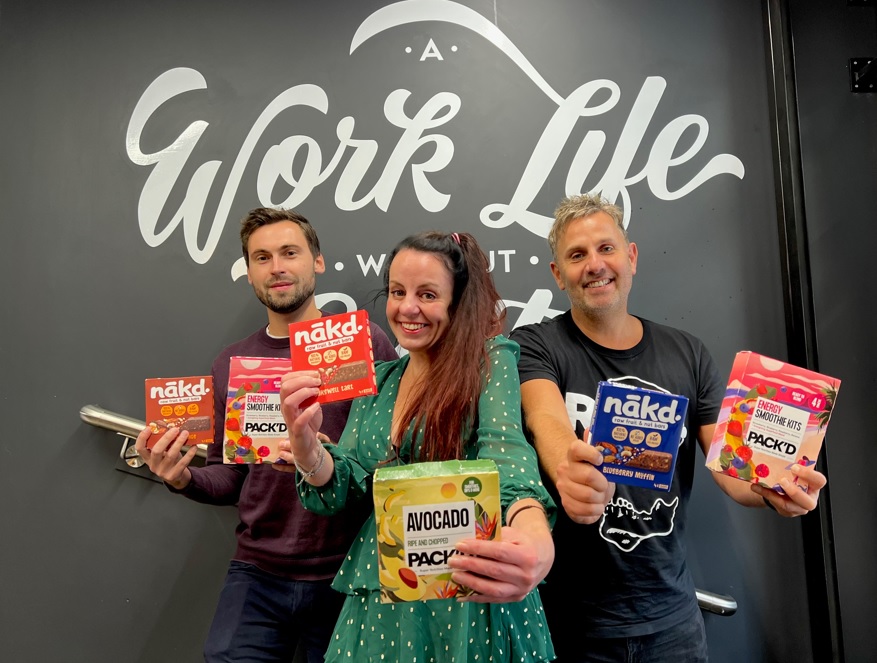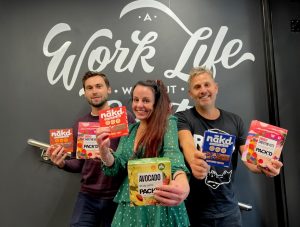 Promotional marketing agency, Cat Among The Pigeons, has won a cluster of new plant-based food and drink clients in the last three months after a period of growth.
The Leeds-based agency helps brands reach new audiences and grow sales in the competitive FMCG grocery retail sector.
Core solutions include added value promotions, brand partnerships and creative shopper marketing campaigns.
Joining the agency's range of clients this month is natural snack brand nakd. The cereal bar sells through all the major supermarkets and convenience stores.
Also coming on board is organic fruit and vegetable brand PACK'D.
The wins come in addition to the recently announced TREK, a plant-based protein bar and The Flavourists, a chilled meal kit brand.
Paul McGann, founder at Cat Among The Pigeons, said: "We're thrilled to be working with such diverse and revolutionary plant-based brands, helping them amplify their natural points of difference.
"Shoppers in these categories are crying out for more innovation and better value and we look forward to creating some stand-out promotional campaigns that support our client's growth."