People: Wykeland Group; Gordons; Engage; and more
Property industry heavyweight, Paul Millington, has become the new non-executive chair of Hull-based commercial developer Wykeland Group.
Millington, who has held senior Board positions with the Evans Property Group for 27 years, has been appointed to chair the Wykeland Board as the business delivers a series of major developments vital to regeneration and economic growth across Yorkshire and the Humber.
He is joined on the Wykeland Board by a new non-executive director, Richard Dawson, who brings to the business more than 30 years' experience in senior financial, commercial and strategic roles.
Wykeland managing director, Dominic Gibbons, said: "Paul and Richard are well-known figures on the North of England property scene and bring to the Board decades of high-level experience which will support our next phase of growth.
"Their expertise will reinforce our excellent executive team and will be important as we deliver existing developments and capitalise upon the many exciting new opportunities we have identified."
Millington has held a series of senior Board level positions with Leeds-based Evans Property Group, one of the UK's leading privately-owned property investment and development companies, with net assets of over £600m.
His roles have included group finance director, overseas investment director and executive director responsible for overseeing the growth of the Dakota Hotels business.
He has represented Evans Property Group on the Boards of several joint ventures, including with LendLease, Land Securities PLC, Harworth Group PLC, Kelda Group, CALA Homes, the University of York and the Kodak Pension Fund.
He also acted as an advisor to the Evans Family Trust and sat on the Evans Family Council.
Dawson became finance director of Highstone Group in 2001 and then head of family office for the Moore Family in 2007.
This position included a key role in the growth of Wilton Developments, a Leeds-based property development business within the Moore Group.
Millington succeeds former William Jackson Food group chairman Christopher Oughtred as chair of Wykeland Group, while Dawson replaces Neil Stothard, chief executive of construction products and services specialist Vp PLC, as non-executive director.
Millington said: "Wykeland is a fantastic business, underpinned by strong core values, and its engagement with
community stakeholders has enabled it to consistently deliver first-class developments.
"I'm really looking forward to working with Dominic and the executive team and to the challenges and opportunities that lie ahead."
Dawson added: "I'm very excited to be joining Wykeland to assist with the next stage of the company's growth and I'm looking forward to working with Paul, Dominic and the Wykeland team.
"Wykeland Group has an outstanding reputation for delivering high-quality projects and combining excellent financial results with a strong ethical code and values."
:::
Law firm Gordons is celebrating the latest two graduates of its law apprenticeship.
Eleanor Tordoff and Lauren Wurzal have both qualified as chartered legal executives within the firm's property litigation and corporate specialisms respectively.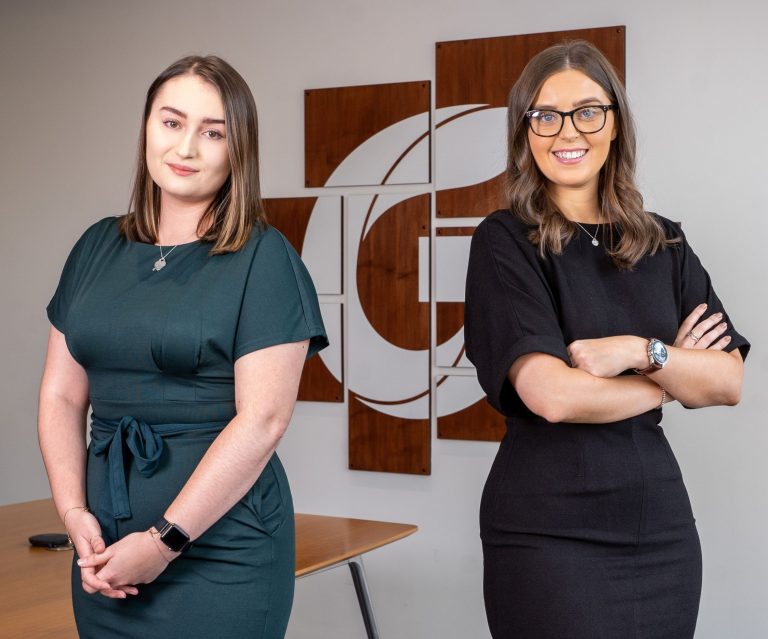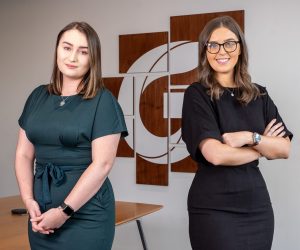 Launched in September 2011, Gordons was the first in the legal sector to offer an apprenticeship taking its chartered legal executive lawyers to an honours degree equivalent. Since its inception, the firm has recruited 30 apprentices straight from school.
Gordons partner and member of the firm's executive board, Victoria Davey, said: "Eleanor and Lauren should be very proud of their achievements, and we are enjoying celebrating their success. We're really pleased for them as they are both talented colleagues and great people to know.
"Our clients feel the same way about Eleanor and Lauren and they both now have the opportunity to further grow their careers with Gordons.
"We remain fully committed to our law apprenticeship as it has been a big differentiator for the firm.
"It shows our continued dedication to enabling social mobility within the legal profession and reflects our belief that attitude is more important than background. It is something our clients tell us they admire."
Employing 170 people, Gordons has offices in Leeds and Bradford. The firm's clients include retailers AO, B&M, Heron Foods, Iceland Foods, Morrisons, Ocado Retail, Whole Foods Market and Wren Kitchens.
:::
Digital agency Engage has invested in its offering with the appointment of Gregg Turner as performance marketing director to strengthen the services available to clients.
He has been appointed to lead the agency on the development and implementation of its new proposition and to grow the performance arm of the business.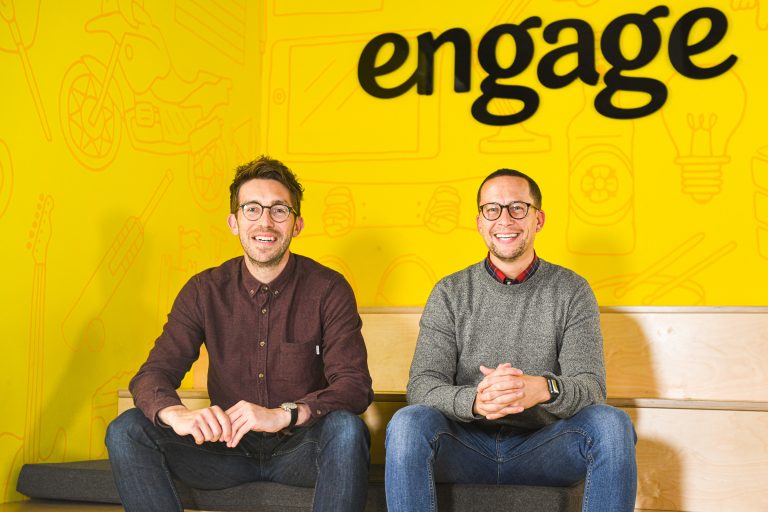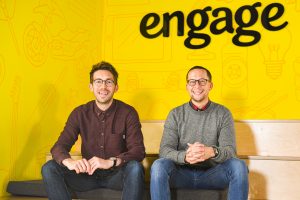 This encompasses a range of existing specialisms including Search Engine Optimisation (SEO), Paid Search, Social Media, Email Marketing and Reporting & Analytics.
Turner will work with the board and lead the department in achieving its ongoing growth objectives.
In order to expand its offering, the £9m turnover agency has appointed 21 new people since January 2022, with the performance marketing department currently standing at 18 people working across the various specialisms.
Turner said: "I'm really excited to start this new position, focusing on re-positioning and growing the performance marketing services at Engage.
"The team is extremely talented and the culture at the agency makes it an amazing environment to work in.
"Given the current climate, it's never been so important for us to work closely with clients to maximise their budgets and the effectiveness of our offering.
"I'm looking forward to working with the board, particularly when it comes to delivering in-depth reporting and analytics, to grow the performance marketing service and help to prevent our clients from wasting money in the marketing space."
Alex Willcocks, founder of Leeds-based Engage, added: "Times continue to be tough for both consumers and brands, and over the next 12 months we want to strengthen our offering to provide clients with even better results that give them a strong return on investment.
"Bringing Gregg on board to strengthen our performance marketing offering was a no-brainer, as it will enable us to deliver a more joined up approach with an improved focus on data insights and analysis."
:::
A new partnership focusing on promoting development and investment in Bradford District has appointed Pete Mills as its chair.
The Bradford District Place Making and Investment Partnership is due to have its inaugural meeting at Odsal Stadium on 5 December.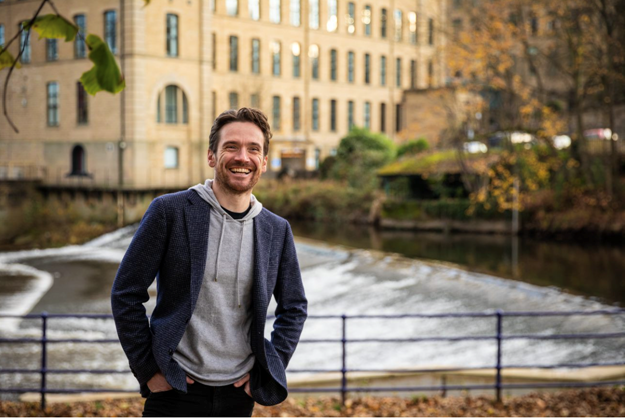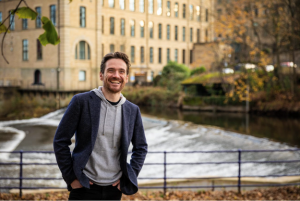 Mills brings with him a wealth of experience and an extensive network across the region.
Born and bred in Bradford, he studied law and worked as a corporate solicitor before going on to found two businesses and has been involved in several others as an investor and strategic non-executive director.
His current venture, a software company called Crysp is based in Salts Mill, Saltaire and provides compliance solutions to businesses and schools.
Mills said: "Growing up I always felt a great sense of pride of where I am from which was definitely drilled into me by my parents and grandparents.
"Walking around the city and surrounding areas, I have always felt a deep connection with its richness of history and culture.
"I am therefore absolutely delighted to have been appointed chair for the Place Making and Investment Board as we seek to establish a legacy of growth and opportunity."
Councillor Alex Ross-Shaw, portfolio holder for regeneration, planning and transport at Bradford Council said: "I am pleased to welcome Pete Mills as the chair of the Bradford District Place Making and Investment Partnership.
"It's an exciting time for Bradford and this Partnership will allow stakeholders and organisations to work together to promote the district on the world stage and maximise its potential."