People: Headstar; Carclo; Wake Smith and more
Leeds-headquartered finance recruitment consultancy, Headstar, has expanded its team with three new hires, as demand for its services continues to grow.
Rachel Porteous has been appointed as a senior consultant. Specialising in the placement of finance professionals in transactional level roles on a permanent basis across Yorkshire, she arrives with an excellent track record of building new client relationships and providing outstanding levels of service.
She is joined by Mohammad Rahman, who takes up the role of associate consultant in the transactional finance team after graduating with a first-class degree in Human Resource Management.
In his new role, Rahman will work with the team to find quality people to fill interim transactional roles across Yorkshire.
In addition, Sharon McCutcheon has been appointed as marketing manager to provide maternity cover.
She will lead on the development and delivery of a marketing strategy to complement the business' growth objectives, raising the profile of its services and burgeoning events programme.
These latest appointments follow a raft of internal promotions in the 21-strong team and come as the business prepares for further growth, with the aim of building a team of 35 consultants by 2030.
Headstar's operations director, David Clark, said: "We're really pleased to welcome Rachel, Sharon and Mohammad to the team.
"Their arrival comes as we continue to see strong demand for both our recruitment and finance consultancy services and means we're better placed than ever to connect businesses with good finance people to help them through the testing times ahead."
Rahman added: "For somebody with no previous experience in recruitment, I place a massive importance on feedback and development.
"I think what really sold Headstar for me was the level and depth of feedback I received, even in the interview stages. It made me wonder, if it's this detailed when I don't yet work with them, imagine how thorough it will be if I do."
:::
Wakefield-based manufacturer, Carclo, says Phil White has given notice of his retirement and has stepped down from his role as chief financial officer and as a director of the company with effect from 14 November 2022.
He will remain with the business until his retirement in June 2023 in order to ensure a smooth transition to the new CFO.
The Board of Carclo has confirmed the promotion of David Bedford to chief financial officer and his appointment as a director of the company with effect from 14 November 2022. Bedford joined Carclo in September 2022 as the chief financial officer of the CTP Division.
Bedford is a chartered accountant and holds a degree in Economics & Accounting from the University of Bristol.
He brings extensive UK and international finance leadership experience gained within a range of well-respected organisations.
His most recent role was as group finance director of Synectics plc from 2020 to 2022.
Having qualified with Deloitte & Touche in 1994, he joined Price Waterhouse's corporate finance group.
Bedford held a number of senior finance positions within IMI Precision, the largest division of IMI Plc, between 2005 and 2020. Prior to IMI, he spent seven years with Jaguar Land Rover.
CEO, Frank Doorenbosch, said: "On behalf of the Board I would like to thank Phil for his service to the company through what has been a challenging period and I wish him well for the future.
"I am pleased to welcome David to the Board. His experience will be a great asset to the business and I look forward to working with him to deliver value to all of the company's stakeholders."
:::
Sheffield-based law firm Wake Smith Solicitors has appointed a new director and head of residential conveyancing operations.
With over 10 years' experience in the industry, Bonita Wolfenden will be working with directors Anne Emmerson and Amanda Cowley, leading the 15-strong team with a focus on developing and growing the Wake Smith conveyancing brand in the city centre and regional markets.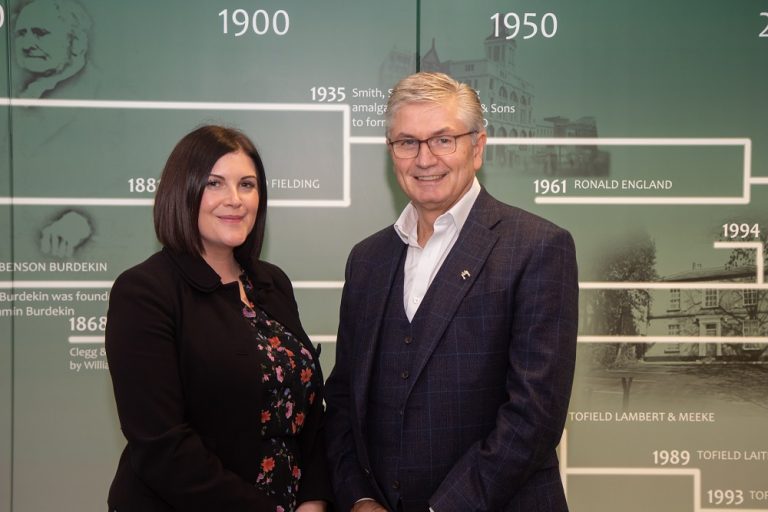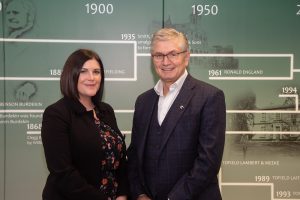 Wolfenden joins Wake Smith following a director role at Switalskis Solicitors where she launched and managed the South Yorkshire conveyancing team at the firm.
Before Switalskis, she was a Partner at Keebles where she headed a busy residential conveyancing department across Sheffield, Leeds and Doncaster.
She said: "Having lived in Sheffield for over 20 years, I have developed a good knowledge of the city, surrounding suburbs and the fantastic areas that make up this wonderful part of the country.
"I'm excited to be working with my new colleagues – all of whom are passionate about delivering a great client experience beyond expectations.
"Wake Smith has a strong reputation in Sheffield, with well-regarded lawyers and great clients. I am looking forward to working back in the office, which means I can be on-hand to drive and support the busy team, but also take advantage of the multi-disciplinary approach that a corporate and commercial law firm can bring."
Paul Gibbon, acting head of property, said: "Bonita is a talented solicitor, and she will be huge asset as she takes control of our conveyancing team.
"Her experience in the local area and her breadth of specialist knowledge will be invaluable to both the team and our clients."
:::
A multi-service provider has appointed a new group sales director to drive forward its expansion.
Nina Brooks joins Leeds-headquartered Servo Group with over a decade of sales leadership experience in high-level positions.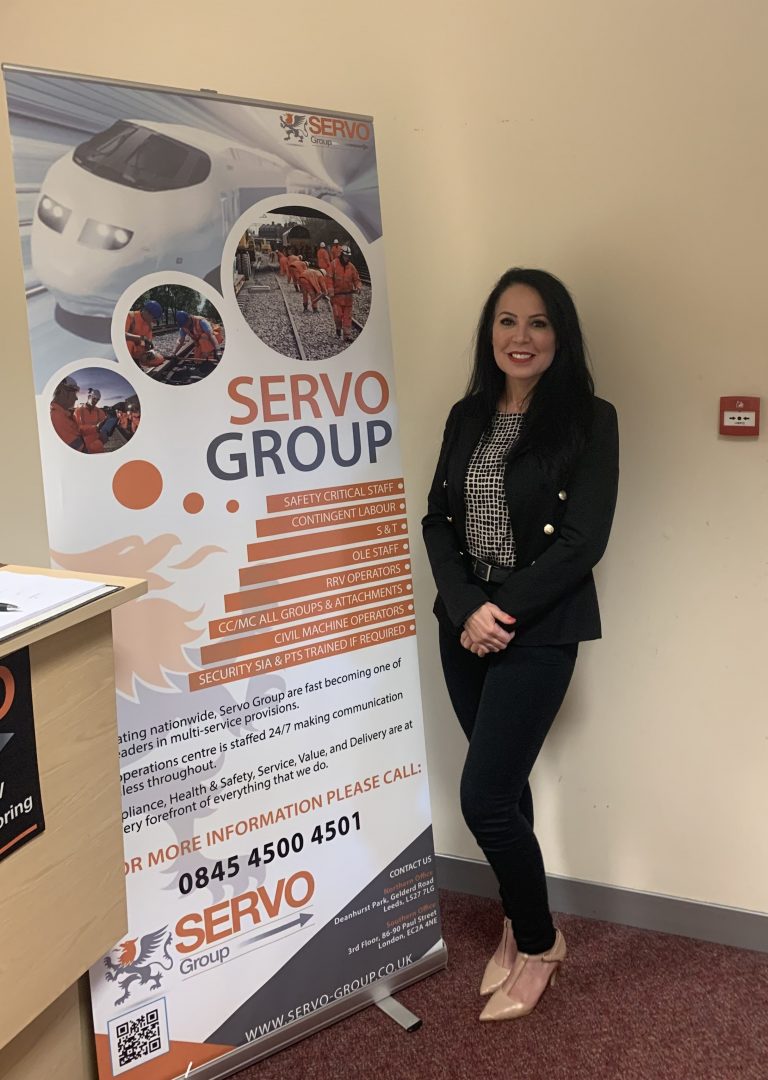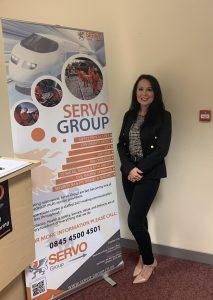 Previously she was group sales director at global IT reseller Techbuyer, where she increased the customer retention rates through the implementation of a new sales training academy.
She has also held senior leadership positions at the UK's biggest payroll company Moorepay, Yell Group, and BT within the last ten years.
She said: "I'm incredibly excited about the challenges ahead with Servo Group. The company has achieved fast growth in the last few years and has built a great team.
"I'm looking forward to implementing my sales coaching and development expertise to further those achievements and propel us all to greater success, both collectively and individually."
Servo, which specialises in security services, including static guarding, CCTV, rail labour, welfare and cleaning has enjoyed fast growth this year, and is targeting a turnover of £20m.
Divisional director, Andy Haynes, said: "Nina's CV and past experience speaks for itself, she has outperformed in all her previous roles, and we have no doubt that she'll replicate this success at Servo, bringing out the best in our outstanding team.
"We're really excited that she's chosen to join Servo and we're sure she'll be playing a huge part in facilitating our further growth."
Brooks added: "Servo's growth has been phenomenal this year, I couldn't have picked a better time to join the company and contribute to its success. I'm confident that working together, the sales team will be able to achieve new targets and reach its full potential."