Agency roundup: twentysix; connective3; Heur; and more
Maria Thorpe, Sebastian Dziubek and Abby White have been appointed head of data science, head of SEO and head of PR and communications respectively at twentysix, a Leeds-based digital experience and performance agency.
Thorpe, who joins from the Department of Education, will be leading the Data Science team, leveraging the latest machine learning and AI methods, bringing twentysix clients the latest in data strategy, prediction, personalisation and dynamic decision making.
Dziubek arrives from digital agency McCann, where he worked with Office Shoes, Wynsors and RICS. He will be overseeing the development of SEO strategies and ensuring high performance for prominent twentysix clients such as Anglican Windows and GHD.
And White has joined from communications agency Finn where she worked across with businesses such as Asda, Maryland, Jammie Dodgers, Marigold, Vileda, Cushelle, Plenty and TENA.
In her previous role as amplification director at Democracy, she led consumer PR for Dulux during the pandemic, bringing the first-ever digital launch of Colour of the Year to life.
Thorpe said says: "I'm excited to connect the talent of our data science team with our clients to offer a new perspective on how data science can generate business growth."
Dziubek said: "I'm thrilled about the opportunity to join twentysix. They have so much depth of expertise within SEO, Data, Development and Creative – all essentials in any modern SEO strategy."
White added: "This is a new role within the business so I'm excited to work across our talented experience and performance teams. My role will integrate more brand-led PR with the best-in-class digital expertise that already exists here."
CEO, Ryan Scott, said the agency has attracted some real talent in the last six months.
And he noted: "The addition of Abbey, Maria and Seb only further underlines this and ensures we continue to partner our clients with senior-level experience as we go through one of the most challenging economic times that many of our clients have ever seen."
:::
Digital marketing agency connective3 has been appointed by The Baird Group owned Suit Direct to support the retailer with its digital PR activity.
Following a competitive pitch process, connective3 was appointed with a brief to deliver high quality coverage across national and fashion media.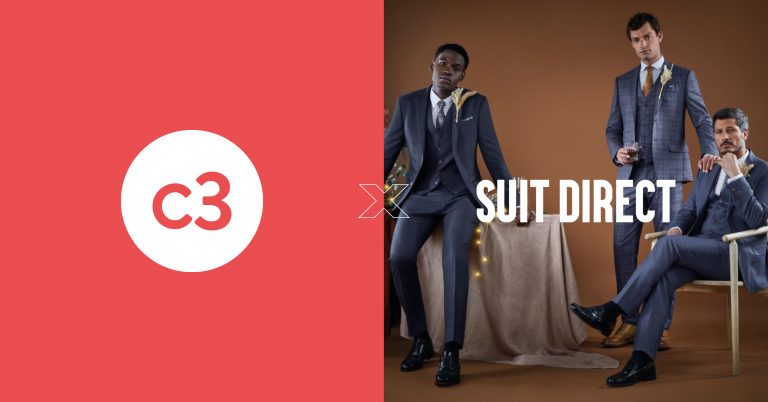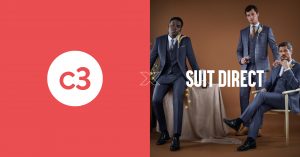 Suit Direct joins Leeds-based connective3's roster of retail clients including Barker & Stonehouse and thortful.
David White, content marketing director at the agency, said: "­We are thrilled to be working with Suit Direct, helping them deliver creative, high impact digital PR campaigns across national media.
"We have a number of exciting campaigns planned, and can't wait to get started working with this leading Leeds based fashion retailer."
Andrew Chung, e-commerce director, added: "We are excited to be working with connective3 on our digital PR campaign strategy to further elevate our brand and drive more brand awareness of our brand Suit Direct.
"We have big ambitions to be the number one men's formal wear retailer in the UK and we felt connective3 was the right fit with great PR ideas to support our growth."
connective3 has seen substantial growth in 2022, winning new clients including Tapi Carpets, Q Hotels and Sanctuary Bathrooms.
The agency has also significantly expanded its team. It now number 87 staff across the three offices in Leeds, London and Manchester after three years of trading.
:::
Heur – a business growth agency specialising in direct-to-consumer e-commerce – has landed a trio of client wins as it celebrates three years in business.
Founded by Chris Raven and Chris Nawrocki and located in York and London, Heur works with businesses and founders both nationwide and internationally to help scale their D2C brands, offering services such as fractional leadership, holistic growth strategy, managed audits and growth mapping.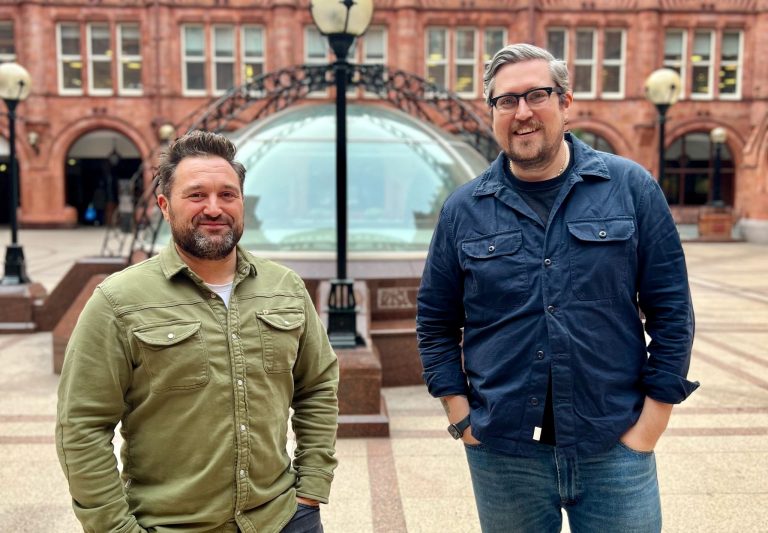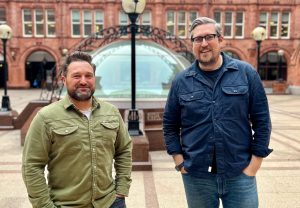 The agency has expanded its client roster with the additions of Myoovi, period pain specialists, TOG Knives, premium quality, Japanese steel knives and chef-made meals delivery brand, Modern Persian Kitchen.
Raven, CEO, said: "The new client wins bolster our overarching mission of supporting as many owners, founders and teams to help grow their business efficiently."
"At Heur, we seamlessly blend the changing needs of clients with the expertise of a full service growth agency in an agile and flexible manner.
"We firmly believe the traditional agency mould needs to be shaken up. We want to eliminate the days that see agencies over-promising and under-delivering or focusing efforts on a single channel."
Nawrocki, COO, added: "The e-commerce landscape is changing rapidly at the moment due to global politics, economic concerns and conflict, affecting how businesses approach their spend, and how consumers use their hard earned income.
"At Heur, we've dynamically responded to these new needs with products such as Managed Ecommerce, which delivers the team DTC brands need to trade, without the heavy resource costs."
:::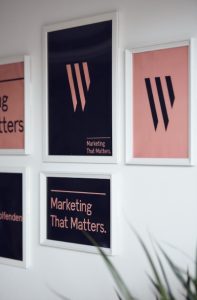 Residential and dementia care organisation Ideal Carehomes has partnered with search marketing agency Wolfenden to implement a multichannel digital marketing strategy – spanning PPC, paid social and SEO – to build on its recent growth.
With 32 care homes across Yorkshire, the Northwest and Midlands & Leicestershire, Ideal Carehomes – headquartered in Leeds – has tasked the local agency to support the growth of new care home locations, as well as reflecting the care the brand offers through its digital marketing messaging.
Following a competitive pitch process, Wolfenden was chosen on the strength of the agency's experience within the care space and success with digital marketing strategies in this market.
Stacey Linn, managing director of Ideal Carehomes, said: "We've seen fantastic growth recently with the opening of seven new care homes in just under a year and a further five planned for the next few months.
"We want to build upon this success and reach new audiences across the UK who can benefit from the care we provide, and Wolfenden will play a key part in this growth throughout the next year and beyond.
"We pride ourselves on our person-centered care and our compassionate nature which is evident across the whole Ideal Carehomes team, so it was important to us to partner with an agency team who shared the same values."
Wolfenden's managing director, Daisy Wolfenden, said: "It's always been important to our approach to partner with clients that match our ethos and values, as well as companies we genuinely connect to and care about, so with plenty of personal and professional experience in the care and dementia care field, we know we can make a real difference for Ideal Carehomes.
"The team is already achieving amazing results together and we're so excited for what the next year brings."