People: Walker Morris; New Street Consulting Group; SmartSearch; and more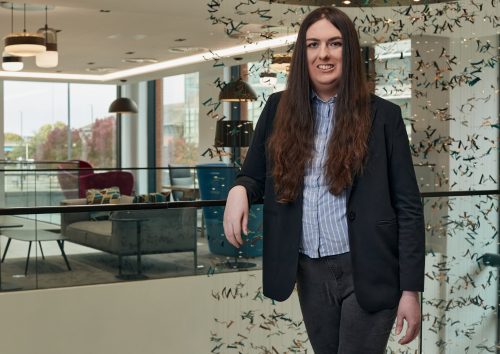 Law firm, Walker Morris, has appointed Jessica Harvey as its new diversity and inclusion manager, to continue to drive forward the firm's D&I agenda, help improve representation within its workforce and support more female lawyers into partnership.
With 10 years working in D&I, Harvey has advised organisations like Heritage England on how to get people from diverse backgrounds involved in heritage, and worked with one of the largest political organisations in Wales around their D&I strategy.
Most recently she was D&I manager at a third sector provider within Kirklees where she put distinct processes in place to help change the overall culture of the organisation.
Tracy Foley, Head of HR at Leeds-based Walker Morris, said: "Jessica's knowledge and expertise within diversity and inclusion in the workplace will be a huge asset to the firm to support us in our ambitions.
"We have already set up various communities within the firm, such as Diversity Champions, the Racial Equality Group and the Women in Leadership Group, which ensure representation and help us shape new initiatives, but we know the journey doesn't end here.
"With Jessica's expertise, we are looking to make further real, tangible changes within Walker Morris and the wider industry."
Harvey added: "While Walker Morris is already making great strides in improving D&I within the firm, the team recognise there is a lot more that we can do to help break down barriers to entering the legal profession and ensuring that all team members at Walker Morris, have equal and exciting opportunities.
"I am really excited to be working closely with the staff D&I networks within Walker Morris, to make real, impactful change and encourage this conversation in the wider industry too."
:::
People advisory firm, New Street Consulting Group (NSCG), has made three further hires at its Leeds office, taking the company's headcount to 29 in the city.
The three new appointments follow four other recruits joining the firm in June this year, with the Leeds-based team expanding to meet growing demand from businesses across Yorkshire and nationally for a range of talent recruitment, retention, and management services.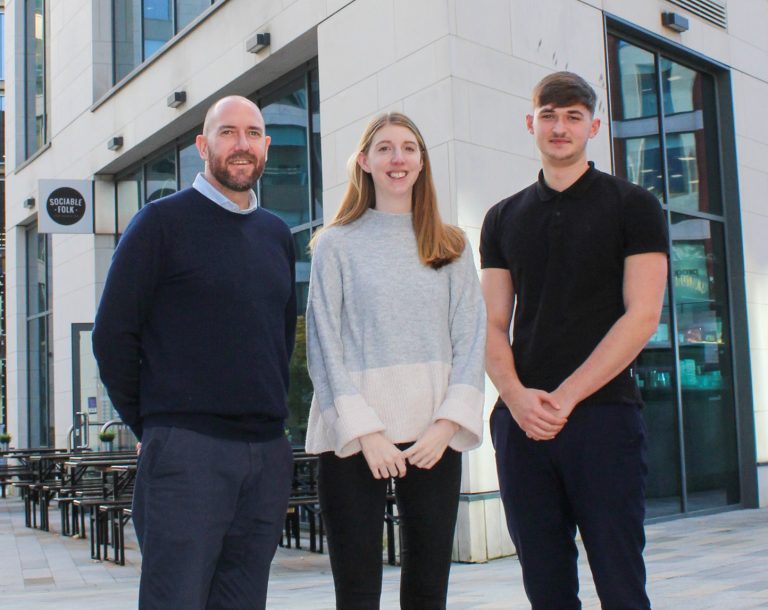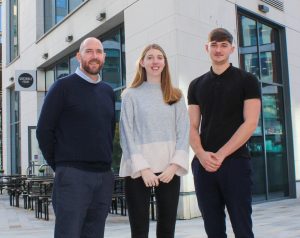 Gordon Roy joins as a senior consultant in the Executive Search team, bringing with him over 23 years' recruitment experience working with businesses throughout the professional services, business advisory and private equity sectors.
In his new role, he will support organisations in pinpointing and recruiting new talent as they continue to reorganise operations to embrace hybrid, flexible working practices.
Research analyst June Hutchinson has joined the Talent Intelligence team in Leeds, where she will draw on data and market intelligence to support clients with talent strategies.
Tom Studds has arrived as an Apprentice in the Business Partners team and will provide intermediate compliance and finance support across the firm.
Doug Baird, CEO, said: "We've been working hard to expand our teams across the UK, from Leeds to London, as we recruit ahead of the curve.
"Organisations are continuing to prioritise people management and increasingly taking a more strategic view of this amidst market uncertainty.
"Adding to our team's experience and expertise ensures we have the knowledge and bandwidth to meet local demand in Yorkshire and across the UK."
:::
SmartSearch, a provider of a digital compliance solution for anti-money laundering (AML), has promoted Tom Dockerty to the position of vice president of professional services sales.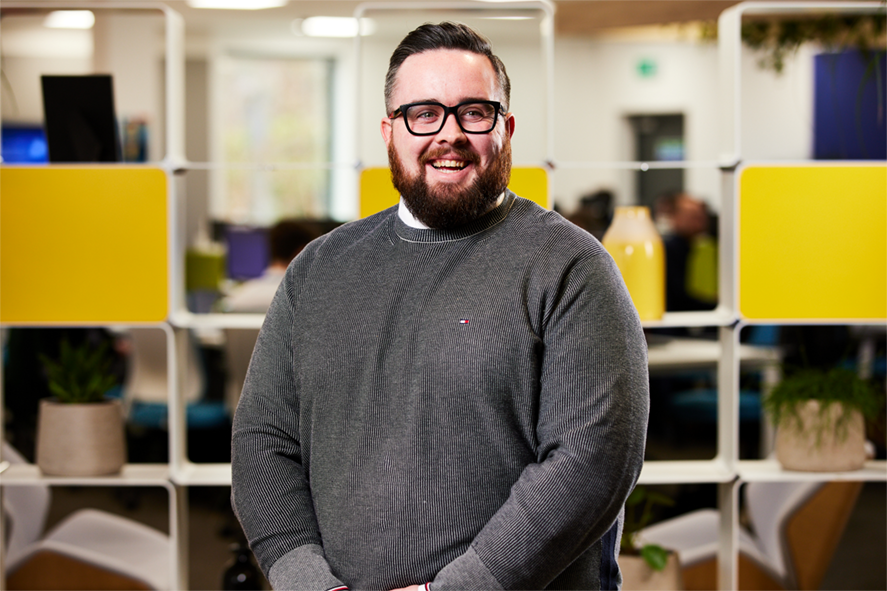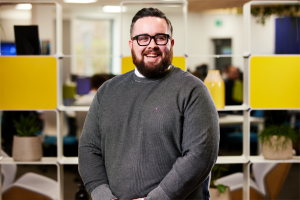 He is a key part of the SmartSearch sales team, having joined as one of the company's first sales executives almost 11 years ago.
Since then he has climbed the ranks, becoming sales manager and then head of professional services sales in June 2021.
The new role will see Dockerty taking strategic ownership of the department, as well as leading in-depth reviews and coaching to support and progress his team.
He leads a group of five direct salespeople, all of whom have tenures spanning three to eight years with the company.
In addition to supporting the compliance needs of SmartSearch's core markets, he will be working closely with Zowie Lees-Howell, the new VP of enterprise sales to continue SmartSearch's expansion into banking, crypto, gaming, utilities and wider financial services.
Dockerty said: "For almost 11 years, I've been proud to play my part in the growth of the business, helping to establish SmartSearch as a market leader for digital compliance.
"I'm thrilled to be continuing my journey with SmartSearch, taking on a more strategic role to help drive this talented department and fantastic company forward.
"While the company has grown and advanced massively over the past decade, the ambition, ethos and vision remains absolutely the same; to deliver a quality digital solution that helps firms stay compliant and mitigate the risk of money laundering and financial crime."
Martin Cheek, managing director, added: "Tom is a tremendous example of the talent and expertise available at SmartSearch, as well as the longevity found across our team.
"We are firm believers in providing opportunities for our team to develop and reach their full potential, creating opportunities to advance from entry-level positions to senior roles just like this one."
:::
Wakefield and Middlesbrough-based earthworks contractor ZTL Contracting has appointed Andrew Blighe as its construction director.
ZTL Contracting has an ambitious growth plan throughout Yorkshire and the surrounding areas, and Blighe will play an integral role across Construction, Operations and Business Development.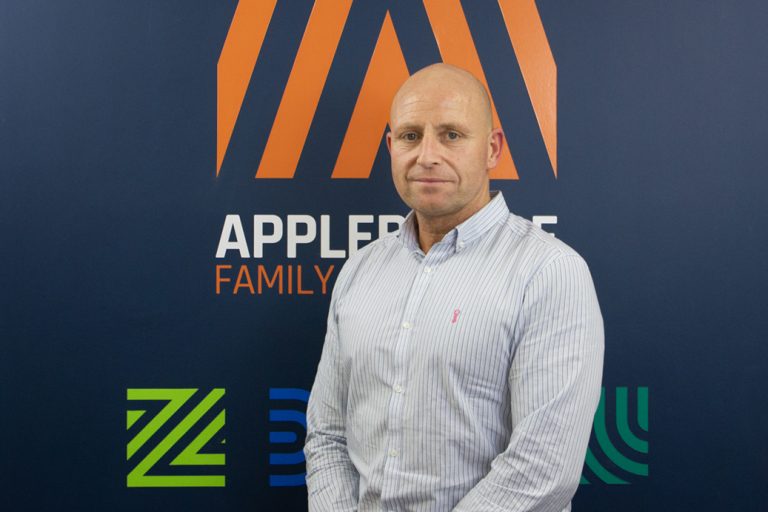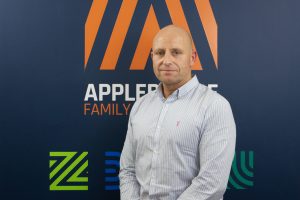 He said: "I am thrilled to be joining such a vibrant company with the energy and drive to match my own ambitions.
"I'm excited and looking forward to the next chapter of my career with such a great company."
Blighe has more than 27 years of experience in the construction industry and joins the group from Hall Construction Services, where he has worked for over 22 years in construction operations. 
ZTL Contracting's commercial director, Wayne Morris, said: "With the continued success and growth of our Earthworks business, I'm pleased to welcome Andrew to the ZTL team where, alongside the team, he will help us deliver our extensive pipeline of work over the coming years.
"Andrew brings with him a wealth of experience from across the industry; and will provide a valuable role engaging with our site teams and clients as we continue to grow and expand."
ZTL Contracting has just completed earthworks on the delivery of Siemens' £200m rail factory in Goole, which will create 700 jobs in East Yorkshire, while also being appointed to support on earthworks at the former Kellingley Colliery, which will become home to Konect 62.
The contractor is also in the final stages of delivery for plot six of the Wakefield Hub, with works due to start on another associated project. The Wakefield Hub is a new prime industrial/distribution development at Junction 30 of the M62 motorway.