Property people: Harron Homes; GMI Construction Group; and more
Leeds-based housebuilder, Harron Homes Yorkshire, has promoted Amanda Thomas and Samantha Corbett and has also hired a new trainee sales executive – Destiny Dean-Beaumont.
Thomas has been promoted from area sales manager to senior sales manager following her consistent drive to push projects forward through four years of work at the business.
She said: "I've spent the last six months pushing projects, putting together presentations and seeing them through to completion.
"I have 20 years' experience in the industry. What stands out about Harron Homes is its people-based approach – it isn't tied down by the corporate limitations of big plc companies."
For recognition of her expertise and commitment, part exchange manager Corbett has taken on the role of area sales manager.
She brings her niche experience in sales and in-depth understanding of the conveyancing programme.
Corbett said: "Harron Homes feels very much like a people-centred business. It's not just about numbers and
sales; there's a great emotional investment here which inspires you to progress and make a success of the role."
Dean-Beaumont, trainee sales executive, added: "I've really been inspired by hearing about the career progression of other employees here and I'm really looking forward to progressing in this role.
"I spend my time shadowing the sales executive, going to sites and meeting new people too. I'm definitely a people person, and being able to interact with a variety of different employees and customers on a day-to-day business is one of the things that drew me to the job."
:::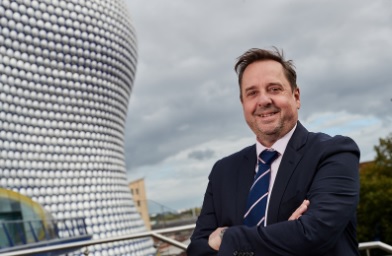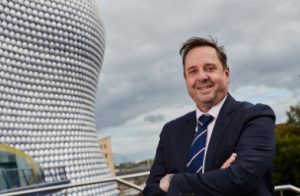 GMI Construction Group has appointed Simon Mennell to the newly created role of group HR director to support its strategic growth plans.
Leeds-based GMI is continuing to increase its presence within its operating regions together with its headcount, which has this year increased to nearly 300 members of staff.
Mennell, who has a wealth of experience across a wide range of sectors including aviation, insurance, law, food manufacturing, news and information, has been tasked with developing and strengthening the company's HR structure, as well as creating strategies that support future organic growth.
Part of his focus will be on recruitment, attracting the right employees, developing the right skills, and retaining them, increasing 'learn as you earn' opportunities, including apprenticeships, and improving diversity and inclusivity within the workforce.
In a career spanning almost 30 years, he has worked for globally recognised brands including Nestle, Dow Jones, and Qatar Airways, where he was senior vice president for HR, managing a global team of 560 professionals.
Lee Powell, chief executive officer of GMI Construction Group, said: "This business is founded on achieving sustainable and controlled growth and much of its success is down to attracting and retaining high quality employees with the right attitude and aptitude.
"The fact we have recruited someone of Simon's calibre to the newly created role of group HR director reflects both GMI's ambitions and its ability to attract the right people to key positions."
Mennell added: "I look forward to drawing on my considerable experience to help GMI further develop and strengthen its HR structure by ensuring people issues, and solutions are at the heart of everything.
"We share the same corporate and people values, including a strong belief that a skilled and motivated workforce is the absolute key to realising success."
:::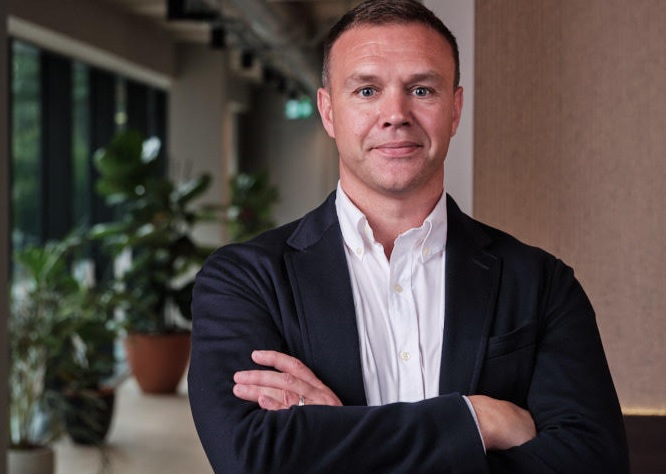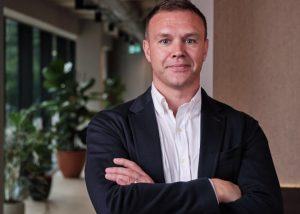 Ed Hutchinson, MD of property developer HBD, has been appointed chairman of the LandAid Yorkshire and Humber Leadership Board.
LandAid brings the property industry together to support charities delivering life-changing services for young people who are or have been homeless, or who are at risk of homelessness in the future.
Hutchinson has supported LandAid for several years, drawing on his network and influence to build advocacy within the property industry and helping garner support for its events and campaigns, including the annual UK-wide SleepOut, while offering valuable strategic input and advice.
2022 also saw Tom Wheldon, director, and head of HBD's Leeds office, join LandAid's Yorkshire Leadership team alongside Sarah Gill who has lent her support as an Ambassador.
Hutchinson said: "LandAid is a fantastic charity that is doing brilliant work across the country in tackling youth homelessness – sadly more than 121,000 young people approached their local council for housing support last year and, given economic turmoil impacting the country, that figure is unfortunately expected to grow.
"I'm pleased to be able to play a small part in helping LandAid achieve its goals and I look forward to working with the team in Yorkshire to get the property industry on board and behind the cause."