Bigger office means engineering firm can embrace growth and collaboration
Civil, structural and transport engineering practice, Civic Engineers has doubled the size of its Leeds office to accommodate its expanding team and growth plans.
The studio has moved from a 1,522 sq ft office suite in Tower Works to a 3,163 sq ft building in the Round Foundry, 100 yards away.
The firm has worked on the £12m Ironworks project, which has seen land off David Street transformed into 53 apartments, 15 townhouses and two commercial units.
The Leeds team has also done extensive strategic planning and placemaking work for Leeds City Council including Leeds Our Spaces and the Leeds Innovation Arc and are currently working on the redevelopment of the House of Fraser site in Briggate.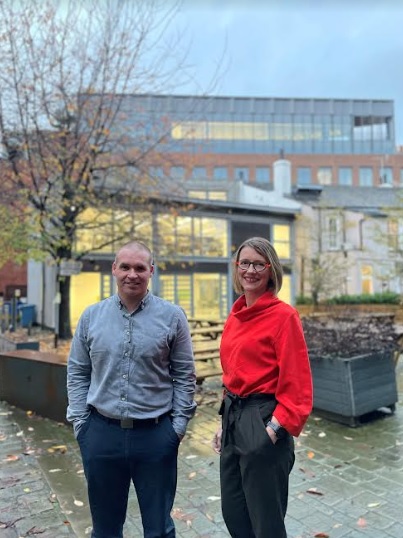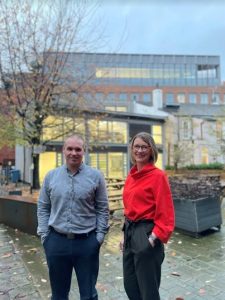 Director of the Leeds office, Leah Stuart, says: "We're excited to remain on the South Bank and be part of the Marshalls Mill community.
"We have worked on the refurbishment of this campus over the years and have seen the progress being made by developers in the surrounding area. It's a fantastic part of the city to be in."
The Leeds studio has grown from five to 16 team members in recent years and the larger office allows more flexibility for the team to grow further.
Stuart added: "We've got access to a fantastic talent pool here in Leeds and West Yorkshire. We will continue to grow and the new office space will give us the freedom to expand. The proximity to Leeds Station is a major positive for us.
"We're looking forward to seeing more of the team on a regular basis; sharing ideas and spending time together fuels innovation."
Martin McGovern, a director in the Leeds studio, said "We're a very collaborative practice and we wanted to be able to work across the table with a pen and paper rather than using Teams for all our meetings.
"We wanted to find a space that would accommodate our expansion plans and to invite more of our external partners in as well, it's fantastic to be able to work side by side with clients and collaborators once again."
Chris Hartnell, partner at national property consultancy Carter Jonas LLP, said "We were happy to help advise Civic Engineers in their search for new offices in Leeds city centre.
"Their relocation to self-contained offices within the Round Foundry is an endorsement of the South Bank of the city which has seen the recent completion of CEG's Globe Point scheme adjacent.
"I have every confidence their new offices will help facilitate growth and provide the quality environment necessary to encourage collaboration."