People: KPMG; Mazars; idhl; and more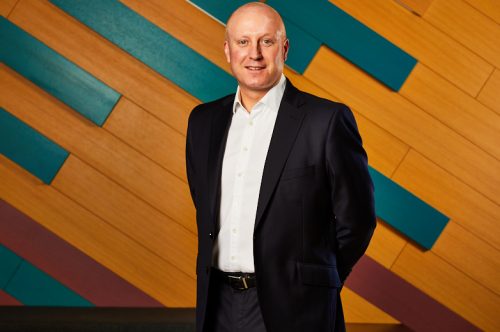 The Leeds office of professional services firm KPMG has appointed six new partners as the business continues its expansion in Yorkshire and across the North of England.
The promotions include senior leaders across KPMG's audit, legal, deal advisory and central services practices.
Justine Andrew, Oliver Duckett, Tania Gill, Katrina Magee, Dr Irene Sellars, and James Thomas have all been promoted to partner.
Andrew is head of KPMG's Education, skills and productivity practise in the UK and the head of the University Partnership Office.
She has worked throughout her career with clients from across the public sector nationally and regionally, including local government, the NHS, higher education and social housing, and now leads the firm's engagement with the UK's largest education providers.
Duckett leads KPMG's Business Services sector team, a cross-disciplinary team working with listed and privately owned businesses. He is a qualified accountant with over 20 years' experience.
Gill is head of UK operations at KPMG Managed Services, supporting global clients on delivering outsourcing operations to drive efficiencies, improve revenues and support customer satisfaction. She has 23 years' experience and been promoted to partner within the firm's Consulting practice.
Magee is head of KPMG's Programme and Project Management team focusing on Government and public sector health.
She supports departments and their suppliers with complex and major transformation projects and programme management.
Sellars is head of Controls Assurance/Systems and Organisation Controls (SOC) reporting at KPMG. She has 17 years' experience delivering critical controls assurance work to support some of the world's leading financial services institutions.
Thomas is part of KPMG Law and leads the firm's Legal Technology and Innovation team, focused on developing a suite of legal technology tools to support clients across KPMG's multi-disciplinary offering. He has previously led KPMG's global legal technology strategy.
KPMG has also promoted a further four of its team to director. Deborah Jamison, Emma Gardiner, Jennifer Milburn and Matthew Ackroyd are all part of the firm's audit practice.
Euan West, office senior partner at KPMG in Leeds, said: "The strength and depth of our team is our greatest asset.
"These partner promotions show the quality of nationally and internationally recognised expertise we have here in Leeds to support clients across the private and public sector.
"They also demonstrate the importance of nurturing and investing in a diversity of talent and skills within organisations.
"We are committed to providing our people with the capabilities, technology, opportunities and work environment in Yorkshire to enable them to build rewarding and impactful careers."
:::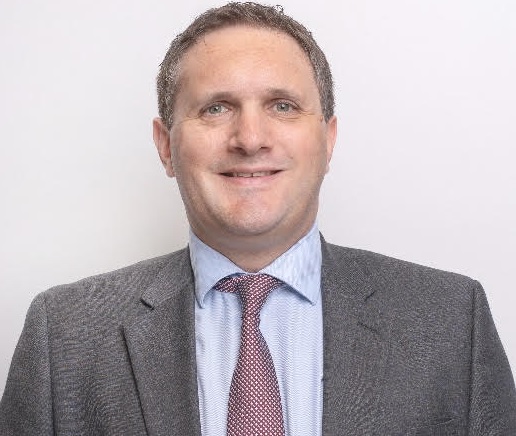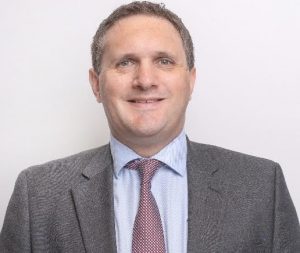 International audit, tax and advisory firm, Mazars, has appointed Andrew Jones as a partner in its Audit team.
This further strengthens the firm's presence in the Financial Services sector as it pushes ahead with its drive for high quality audits and positions itself for forthcoming reforms to the market.
Jones, a financial services specialist, joins from KPMG, and will be based in the northern region.
He brings over 20 years of experience working with firms of all sizes across a wide range of financial services disciplines, including life and general insurance, investment management, retail banking and mutual entities.
He will be based in Mazars' Leeds office and will be primarily responsible for supporting the national team as well as building a regional insurance audit capability.
Jones will provide additional capacity at partner level to help deliver on existing work and ensure ongoing audit quality, while leading on new business opportunities.
David Herbinet, head of audit and assurance, said: "It's a pleasure to welcome Andrew to Mazars. His expertise will further strengthen our ability to meet client demand in the Financial Services audit sector as our team continues to grow.
"At a time when audit reform is driving a significant change in the market, Andrew's wealth of industry experience will contribute to achieving our quality and growth objectives and ensure we are well placed to navigate what continues to be a challenging time for all businesses."
Jones said: "I have been inspired by the firm's values and culture which were a key contributor to my decision to join. I'm looking forward to getting to know the team and contributing to its continuing success."
:::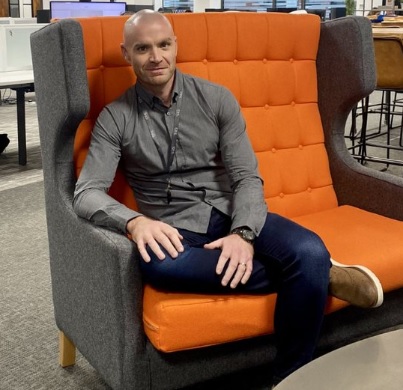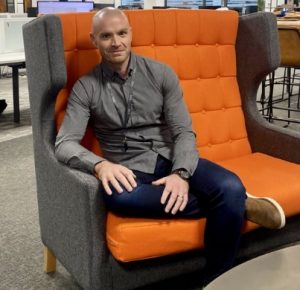 Harrogate-headquartered digital agency group, idhl, has welcomed Tom Rigden to the newly created role of commercial director for its Web Division, specialists in e-commerce and digital transformation.
He joins the Group with a wealth of experience in the industry and has worked with several big-name brands.
Demonstrating knowledge across a breadth of sectors, he is set to further diversify idhl's Web Division offering.  
Rigden said: "idhl is an exceptionally well-run agency group with a proven growth model.
"The clear vision and ambition presented to me by the board made it hugely compelling for me to join. I'm looking forward to bringing my experience and energy to the talented team here and am excited about what we can achieve together."   
Dennis Engel, CEO of idhl Group, believes the newly created position is the next natural step for the Division.  
He added: "As we continue to see tremendous growth within the digital space, this latest appointment signifies our commitment to bring onboard people that strengthen who we are and what we offer.
"Tom has the expertise and know-how to bring a new proposition to the business. We're pleased to welcome him to idhl and to get started on this new chapter within the Group."
:::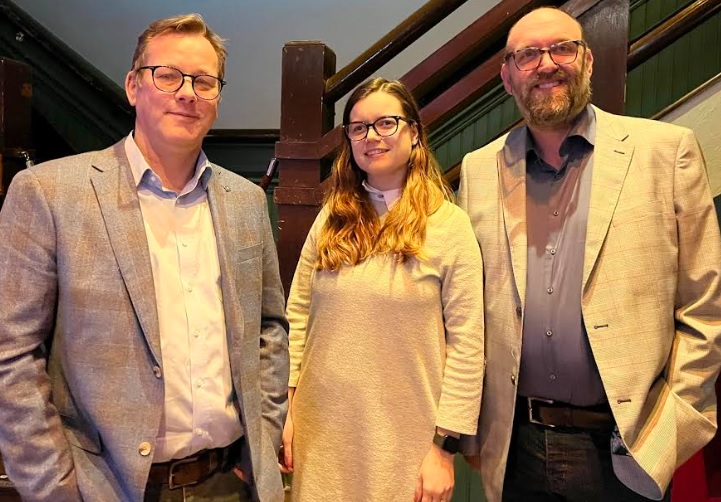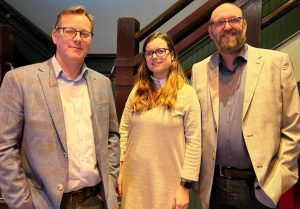 IT backup, recovery and data management expert, Jeniya Klimova, who has spent the past five years working at global software company, Veeam, has joined the team at cloud computing and disaster recovery specialists, virtualDCS, as a channel account executive.
Her appointment follows Leeds-based virtualDCS recently realigning its operations to focus on providing infrastructure, backup and disaster recovery services, with UK data sovereignty, to IT partners that want to offer cloud-based backup services to their clients and end-users.
virtualDCS CloudCover services feature solutions from Veeam, which offers backup, recovery and data management solutions that deliver modern data protection.
In her new role, Klimova will primarily be responsible for liaising with partner companies and working with them to identify the best and most suitable products and solutions for their clients, as well as providing them with her ongoing expertise, support and assistance.
She will also work alongside them to help identify new revenue and growth opportunities.
She said: "After five years at Veeam, where I developed a thorough understanding of the company's products and benefits, I always saw the next stage of my career in a role supporting those that resell the product and promote its benefits to end-users.
"In recent years virtualDCS has emerged as one of Veeam's leading service providers and resellers in the UK.
"The relationship between the two companies, as well as the virtualDCS team's approach and enhancements to the technology, makes this career move the perfect opportunity to continue supporting UK partners on the ground, while continuing to work closely with Veeam.
"I'm now looking forward to working with our channel partners to ensure they are maximising the benefits of Veeam and helping them to add further value to clients that want to utilise the best technology to safeguard their IT systems."
Richard May, managing director at virtualDCS, said: "Our success is based on our ability to build lasting and productive relationships, based on mutual successes, with our IT channel partners. Welcoming Jeniya to the team will significantly reinforce the value that we offer to IT suppliers who want to offer Veeam's products to their clients and end users.
"Her time with Veeam means she has superb technical skills and knows the product portfolio inside out, so she can offer unparalleled levels of expert and accurate advice. Crucially, she also has both an established global network and close contacts within the organisation, which will be hugely beneficial as we also continue to build our relationship with Veeam."