People: Azets; Andel; Martin Walsh Architectural; and more
Regional accountancy and business advisor to SMEs, Azets, has appointed Anthony Hamilton as a director within the firm's Intelligence team, focusing on Real Time Solutions.
Hamilton is an experienced hire having worked in Practice, Industry and Projects.
He joins from a regional firm in South Yorkshire where he spent the last three years building and developing the management accounts and outsourcing service as well as heading up the company's national digital offering.
His focus at Azets will be to drive the growth and development of the Azets Intelligence Team, which helps business owners across Yorkshire improve the quality of their systems, processes and outputs of their finance systems.
The team also works with business owners to provide quality information so they can make impactful decisions.
Hamilton said: "I'm excited to join Azets as it continues to grow. The Intelligence team has a great reputation in the region, fantastic skills and I'm looking to systemise processes and solutions so we can continue to deliver an excellent service to our clients in a cost effective and efficient manner."
Russell Turner, regional managing partner at Azets in Yorkshire, said: "Anthony brings a wealth of experience and his skills will be a real boost to our clients. We've got ambitious growth ambitions in Yorkshire.
"Ensuring we continue to invest in new talent signals the confidence and commitment we have in the market; Anthony's appointment reflects the importance we place on delivering the best service possible to our clients across the region. As part of our growth plans, we're actively recruiting at all levels."
:::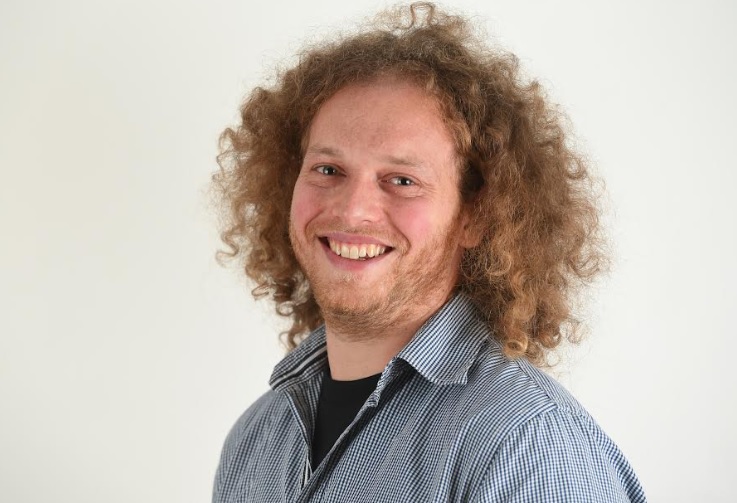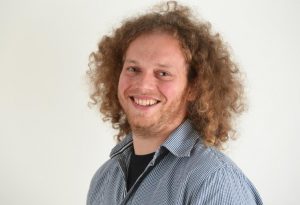 Andel, a developer of specialised leak detection and environmental protection systems, has created a brand-new job role to support its sustainability vision for the future.
The Yorkshire SME has appointed Joe Harris as net zero & sustainability co-ordinator and he joins the company at its new Barnsley-based offices.
Andel is responsible for oil storage, fuel maintenance, sampling and inspections at more than 50% of all NHS trusts in England and two years ago pledged to go carbon-zero by 2025.
Managing director, Peter Double, said: "Since it was founded in 1992, Andel has been committed to protecting the environment and now with this role we have put our money where our mouth is.
"Joe is extremely passionate about protecting the environment so he is absolutely the right person for the job as he will hold us all accountable to make sure we make a difference.
"I believe it is everyone's responsibility to take care of the environment for the generations to come and Andel is rising to the challenge.
Andel has previously won the Queen's Award for Innovation and was cited as one of the success stories of the 2012 London Olympics – installing and commissioning leak detection systems in the main stadium, the white water canoe course and the Olympic village.
The business has also installed its Floodline system in prestigious London buildings including the Shard, the Houses of Parliament, the O2, the 'Walkie Talkie' building and Canary Wharf.
:::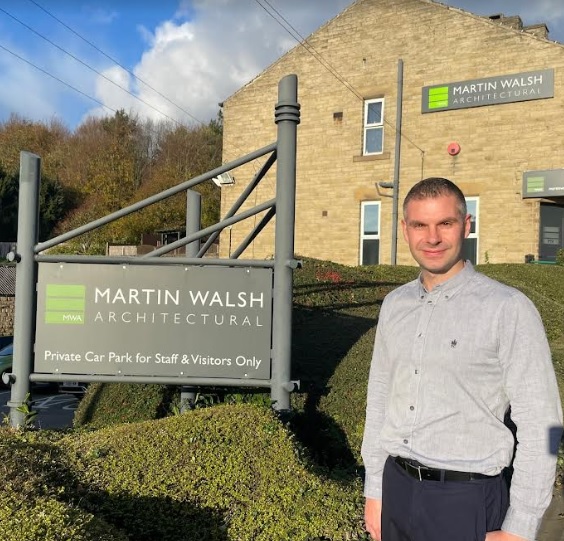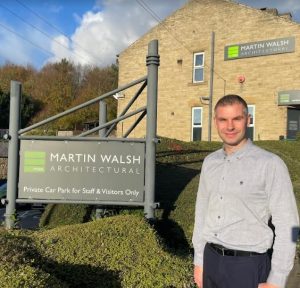 Martin Walsh Architectural (MWA), a Dewsbury-based family-owned RIBA chartered firm of architects, has promoted James Whipp to the role of associate director.
He joined the MWA team in 2015 after several years as a lead trainer in Revit and Building Information Modelling for Graitec, a visualisation software provider.
Initially taking the architectural technician and BIM champion role, he quickly achieved his MCIAT Chartership with the support of MWA.
Whipp said: "When I joined MWA, I loved the fact that they were professional but authentic. There was a great vibe, and I knew this was the right environment and team to progress my architectural journey. I wasn't wrong. I have achieved so much in just seven years.
"As an early adopter and specialist in Revit and BIM technology, my focus has always been on technical expertise. I am proud to say this is one of the areas that MWA is recognised for.
"This will continue to be a focus in my new role as we strive to integrate the latest technology and best practice into everything we do."
Marcus Walsh, director at MWA, added: "From day one, James has positively impacted our business. It has been a pleasure providing him with the infrastructure to progress and to see him reach his goal.
"We take great pride in supporting our colleagues as they fulfil their ambition within the field of architecture. We want our team to be the best they can be and work hard to help them in any way we can. James has experienced this first hand, and importantly for us, shares in these values and our vision and goals.
"Through his new role, we know his technical expertise will continue to benefit our clients."
:::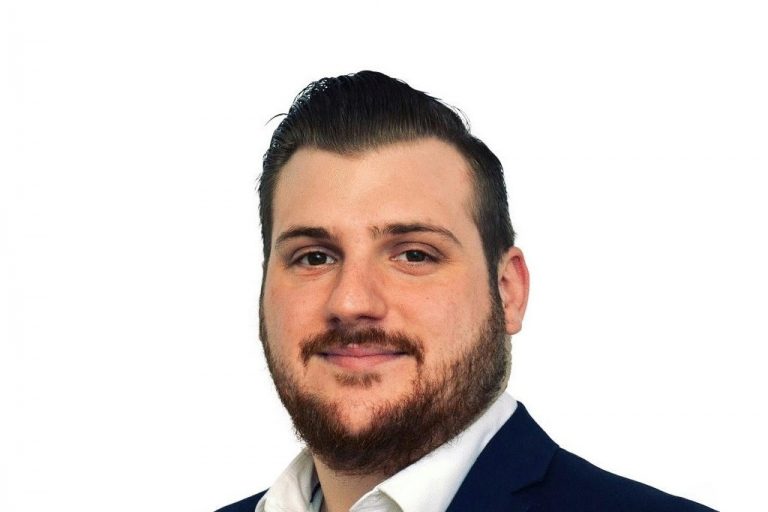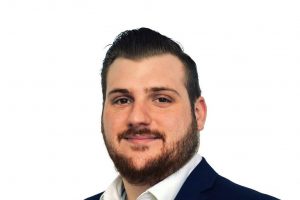 Time Finance has appointed Jake Smedley to the role of business development manager in its Invoice Finance team.
He joins the firm with a background in corporate insolvency and alternative finance, having spent the last six years supporting businesses through recovery and turnaround plans in addition to helping them seek finance solutions for growth.
In his new position, he will be responsible for building and maintaining strong introducer relations in the Yorkshire, Humberside and Lincolnshire regions, helping clients to unlock additional working capital through Invoice Finance solutions.
He said: "I'm really pleased to join Time Finance. They have an excellent reputation for not only taking the time to source the right solutions for clients, but delivering funding swiftly and maintaining high client retention figures. It's great to be a part of the team.
"Moving into this role comes at an opportune time. Businesses in Yorkshire, among many regions, are facing a lot of challenges right now, whether that be rising costs, cashflow issues, supply chain disruption or simply lack of access to finance to grasp hold of opportunities."
Andy Hume, head of sales at Time Finance, added: "Jake is a great addition to our team, and we are happy to have him on board as we continue to expand our presence across the UK.
"As a national sales team, we are committed to delivering valuable and staple finance solutions to businesses who are looking to release additional working capital for additional headroom and growth.
"We have ambitious growth objectives to continue enabling UK SMEs to gain easy access to our Invoice Finance solutions and Jake's appointment will help us in achieving this."