Agency roundup: Definition Group; ilk; Extreme; and more
Definition, a growing Leeds-headquartered brand experience and communications group, has created The Brand Protector, a multi-disciplinary crisis communications division.
This is in response to a growing need for organisations to prepare for and handle complex issues that threaten operational, financial or reputational risk.
It combines the diverse range of expertise and experience within its portfolio of consultancies into an integrated and specialist team.
This spans former national and international journalists, digital media and search specialists, internal communications experts, as well as consumer sentiment and customer engagement consultants.
The Brand Protector team includes corporate communications experts from Definition Agency; customer engagement and sentiment tracking advisers from Brand Vista; and internal communications specialists from W&P.
It can develop and test comprehensive crisis communications plans and toolkits and provide a rapid response facility when a crisis does occur.
Louise Vaughan, Definition Group chief client officer, said: "A crisis can be multifaceted and require a multidisciplinary communications approach to ensure critical messaging across the full internal and external audience spectrum is both efficient and effective.
"We are handling increasing numbers of requests for help on crisis communications and reputation management and are currently advising organisations in the legal, health, education and social care sectors.
"Done well, communications can help mitigate the most damaging impacts of a crisis and actually enhance corporate reputation; done badly they can make a difficult situation infinitely worse.
"You only have to look at reactions to what's happening at Twitter right now to see how badly orchestrated crisis comms cause both internal and external chaos, hitting commercial value and credibility."
Individual members of the new division have crisis communications experience acting for clients in professional and financial services, fintech, life sciences, food and drink, retail, education, charities, manufacturing, sport, leisure, logistics, automotive and construction.
Many also have held in-house executive responsibility for managing high profile crises.
Katy Bloomfield, managing director of Definition Agency, the Group's PR and reputation management consultancy, added: "When organisations face difficult and potentially damaging situations, they need to have confidence in the advice and guidance they are being given about talking to their internal and external audiences and stakeholders.
"That can only happen when those providing counsel have the relevant depth of expertise and real-world experience. We have those qualities in abundance in this new division."
:::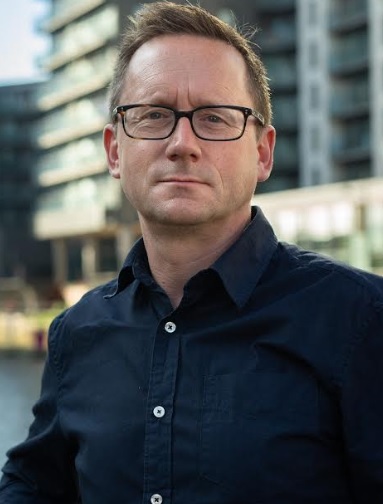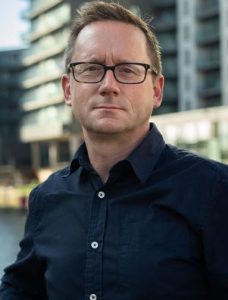 Leeds-based integrated agency, ilk, has supported wholesale full fibre provider ITS Technology Group with a campaign to support its B2B business broadband network, Faster Britain, following a successful pitch.
This campaign was an initial trial period focusing on audiences in the Burnley area, to make the town amongst the best digitally connected places in the country.
Following the success of the trial in Burnley, ITS is now rolling out the campaign activity to wider areas across the country, including Sheffield, Manchester, Nottingham and Bristol. ilk is also currently supporting this.
Andie Walton, head of marketing at ITS Technology Group, said: "This was a really exciting campaign for us, using our activity within Burnley as a trial period, and also as market-warming activity with our coalition partners on board.
"To run this trial campaign at a regional level in line with the launch of our new Faster Britain network was a great method to identify successful approaches, and we're excited to continue our work with ilk Agency across our current focus areas, while looking to expand our offering further across the country."
Nev Ridley, managing director at ilk Agency, added: "As a creative integrated agency, we're always on the lookout for fully integrated clients that tap into the different skill sets of our departments.
"That's why we were so pleased to have won ITS and be able to support it with the regional launch of its new broadband network, for Burnley itself, as well as the wider areas that we're currently supporting."
:::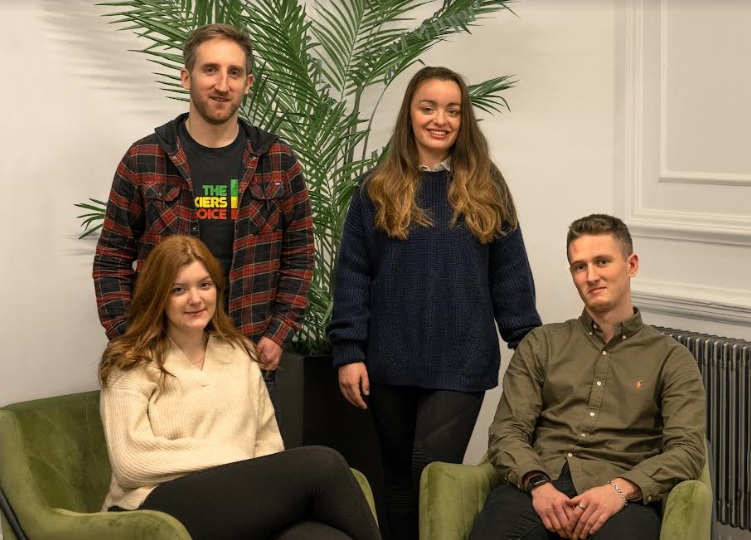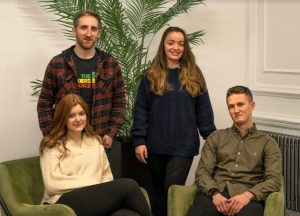 Yorkshire-based digital marketing agency, Extreme, is set to end the year on a high after a surge of enquiries has led to the appointment of four new hires.
Account manager Eliza Carroll and delivery executive Josh Parker are set to boost the Client Services team, while Rob Curtis joins as a senior digital designer and Rebecca Bailey as PPC executive.
The full-service agency is seeing a consistent rise in enquiries as businesses seek to elevate their position and gain competitive advantage with consumers.
Carroll joined from a senior exec role at an education marketing specialist. She said: "I chose to move to Extreme, because it is clearly a forward thinking and people-focused agency. There is a great mix of clients and projects, with expert teams driving each area."
James Brunyard, client services director, added: "We're already really looking forward to 2023 and our great new hires are testament to the fact that post-pandemic recovery continues, even with the current climate.
"Brands are ready to invest in their marketing again and we're in the perfect position to help."
:::
Premium online retailer, WatchShop, has appointed digital agency twentysix to develop and execute a multichannel strategy that delivers further growth online.
Established in 2007, WatchShop stocks globally desirable fashion, classic and premium brands. WatchShop and its sister company, The Watch Hut, operate in the UK online watch market.
Leeds-based twentysix was appointed following a competitive pitch process against three agencies including the incumbent.
twentysix will be responsible for a seven-figure media budget; leading WatchShop's organic search, paid search and paid social activity.
Head of marketing at WatchShop, Raj Bhogal, said: "We're thrilled to be working with one of the top digital agencies in the UK to advance our media strategy in the run up to peak and beyond.
"We've been incredibly impressed with the team's professionalism, experience and skill set from the start and are very much looking forward to building a strong partnership which will help us accelerate our next stage of growth."
Scott Tehrani, media strategy director at the agency, said: "The WatchShop is a brand we've admired for a long time due to their huge presence across search and social.
"The brief to take such an established brand to the next level is particularly exciting and one that fits our connected approach at twentysix.
"We are looking forward to delivering future-proofed strategies, embracing new technologies and using advanced data techniques to guide the brand on their digital investment."