People: NorthInvest; FW Capital; ICS-Digital; and more
Leeds-based not-for-profit NorthInvest has appointed new board member Sanjeev Gordhan, general partner at Type One Ventures, bringing in new connections and a raft of experience to support ambitious entrepreneurs.
NorthInvest specialises in obtaining angel investment and expert support for technology and digital start-ups based in the North of England.
Through its extensive network, NorthInvest has facilitated 21 deals amounting to £15.6m in investment since the start of 2022. It now welcomes Gordhan to its 16-strong team.
NorthInvest Board Director, Helen Oldham, said: "We're thrilled to have Sanjeev join our Board. He brings with him years of experience in the investment and innovation spaces – his expertise and connections will be pivotal as we look to raise our profile across the country."
Gordhan has consulted on many start-ups with his expertise in operational and commercial development, on top
of six years experience investing in early-stage businesses in a personal and professional capacity.
He said: "Having previously worked with the NorthInvest team, I have been in awe of their drive to level up the support and funding available for entrepreneurs in the Northern Powerhouse.
"There is such untapped potential in the region and interventions like that of NorthInvest are essential to attracting more capital and knowledge to this region.
"I look forward to supporting the continued growth of the group and developing even more opportunities."
:::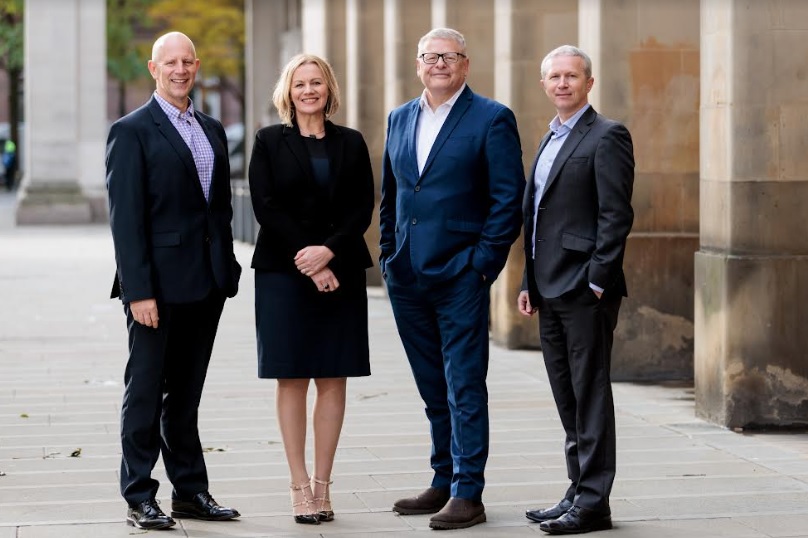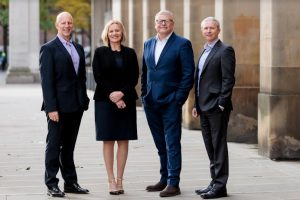 FW Capital has appointed Grant Peggie to strengthen its management team and build key relationships in a move to accelerate SME growth across the UK.
Former director of Venture Capital Solutions at the British Business Bank, Peggie is responsible for securing new fund opportunities across the UK.
This will bolster FW Capital's record of delivering funds to support SMEs in the North, driving more job creation, innovation, and economic growth.
With over 20 years' experience working with regional SMEs, Peggie was instrumental in launching the first regional venture capital fund and headed the Regional Funding team at the British Business Bank.
Here he worked across the Northern Powerhouse Investment Fund (NPIF), Midlands Engine Investment Fund (MEIF), and the Cornwall and Islands of Scilly Investment Fund (CIOSIF).
He was also part of the team which led to an allocation of £1.6bn of new funds as part of the Government's Spending Review.
He said: "FW Capital brings energy and enthusiasm to each investment opportunity and are committed to supporting SME growth.
"My focus is on fundraising which is vital in opening doors for many more businesses seeking financial support to take them to the next stage. By facilitating smart investments, we can help SMEs unlock their potential and accelerate economic growth."
Mike Owen, FW Capital chief executive, said: "This is a great appointment for FW Capital, and we welcome Grant to the team.
"We are committed to helping businesses in the North access the capital they need, and Grant's appointment supports our ambition to secure further new funds. This will help us deliver investment beyond the North and across the UK."
:::
Digital marketing agency ICS-digital has appointed a digital PR director, a newly created role as the agency works towards its growth targets for 2023.
Laura Smith, former senior account director at Manifest and PR director at Jaywing, joins the agency in Leeds to lead the Digital PR team, bringing over 12 years of experience to the role.
The appointment comes at a time of growth at the agency, which has clients including Buzz Bingo, Skilling and Flutter Entertainment, with a record number of clients won throughout 2022.
Smith will be joining the 100-strong team at ICS, bringing client experience across both B2C and B2B-focused brands, including ScS Sofas, Krispy Kreme and Hotels.com.
She said: "I'm really excited to join ICS. It's a great northern agency, with such an established heritage in international content.
"My goal is to grow the PR service line at the agency both in the UK and internationally, and I'm thrilled to be part of the ambitious plans to conquer new markets, build our profile and to continue to deliver fantastic results for existing clients.
"There's a huge opportunity to broaden the sectors and clients we work with and the team is ready to execute that mission."
Matt Roche, managing director at ICS-digital, said: "We're excited to welcome Laura to the team as her years of experience and passion for Digital PR will add tremendous value to what we offer our clients.
"We're entering a really exciting period at ICS – with ambitious growth plans to strive for over the next couple of years, in line with targets we set out in 2020.
We have some incredible existing clients and we are working on many opportunities that will hopefully lead to a number of significant new projects."
:::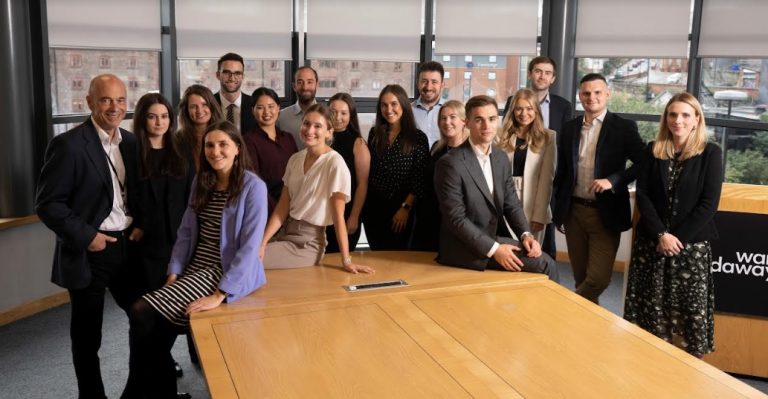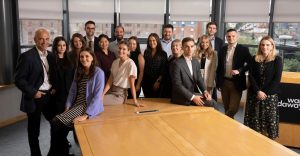 A law firm has recruited 13 trainee solicitors and one solicitor apprentice as it continues to expand its workforce.
A number of the trainees, who have been awarded a two-year training contract at the firm, will be based in Ward Hadaway's Wellington Place offices, in central Leeds.
The trainee appointments follow a strong financial year for Ward Hadaway LLP which recently reported an 11% firm-wide growth with the Leeds office growing by almost a quarter.
In July, the business completed a 28-strong round of promotions with eight lawyers in the Leeds office stepping up into more senior roles.
Caroline Jones, recruitment and emerging talent manager, said: "Our trainee programme is a key aspect of our people development strategy and aligned with our aim to recruit motivated, skilled and forward-thinking individuals with the right mix of competency, skills and attitude.
"A trainee role is a pivotal starting point in a law professional's career and at Ward Hadaway we fully invest in each trainee to ensure they have a long, fulfilling and successful career in law."
Emma Digby, executive partner for Ward Hadaway's Leeds office, said: "A key priority is our investment in the lawyers of the future. The foundations of a highly skilled, vastly experienced team are based on the quality of training and development trainee solicitors receive before they fully qualify.
"It's something we commit a lot of time and energy towards.
"Every trainee is exceptional in their own way and while we implement a structured and well managed training programme to ensure every junior lawyer has a consistent, enjoyable and effective training contract, our trainees are encouraged to develop as individuals – each one having something unique to bring to the firm."