Long-term benefits promised as city gateway is transformed
Leeds City Council has released new visuals showing how City Square may look once highways works have been completed, and cars and general traffic are permanently diverted away from the area.
City Square is now closed to general traffic in order to pedestrianise the area.
Combined with the ongoing works at Leeds City Station as part of the Sustainable Travel Gateway, the scheme will offer an improved gateway to the city centre and a safer environment for people entering and exiting the station.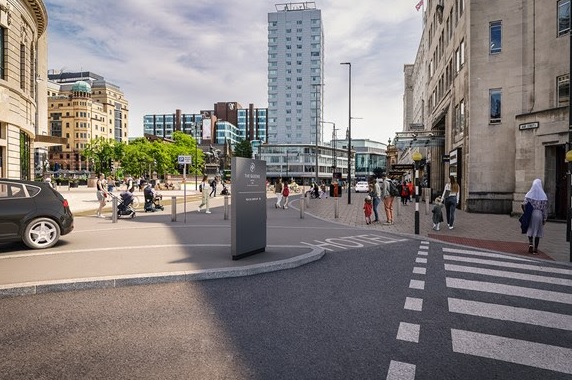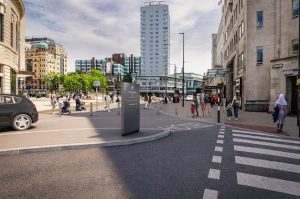 Councillor Helen Hayden, Leeds City Council's executive member for infrastructure and climate, said: "Removing general traffic from City Square to create a more pleasant environment has been a long time in the making, and follows careful consultation and years of planning.
"The combined effect of this scheme and the ongoing works at the station will help deliver a pedestrian-priority environment that welcomes people into our city, is much safer and cleaner, makes it easier to cycle from one end of the city to another, and also encourages more use of public transport because we are helping to improve bus journey times.
"We appreciate the works will lead to some short-term disruption and we recognise it takes time to adjust to such a major change.
"We thank businesses, residents and bus operators for their patience, and we look forward to the long-term benefits once the scheme is completed."
The main highways works, except the area immediately adjacent to the Queens Hotel, in City Square will be completed ahead of Leeds 2023's take over of the square as a central part of the city's Year of Culture, including a public artwork and a number of events.