People: Barnsley and Rotherham Chamber of Commerce; Axiologik; AAB; and more
Matthew Stephens, of Castlebray Services, is the new president of Barnsley & Rotherham Chamber of Commerce.
A leading regional figure in property and regeneration development, Stephens has played an active role in delivering and leading redevelopment across the Barnsley and Rotherham region, most notably the flagship Gateway Plaza development in Barnsley town centre.
He has been an active member on the board of the Barnsley & Rotherham Chamber of Commerce for over five years, serving as vice-president, with his role allowing him to liaise with local authorities to represent regeneration opportunities for Barnsley and Rotherham on behalf of the Chamber.
Stephens takes over the role from outgoing president Joada Allen, who held the position for three years.
He said: "I am acutely aware of the important role that the Chamber plays for its members across the Barnsley, Rotherham and wider South Yorkshire region, and the variety of businesses our Chamber represents.
"I'd like to be an active voice on behalf of our members and to do so effectively by representing our members across the many opportunities presented to the Chamber.
"I believe an open-door policy is the most effective way to communicate with our membership, so we can help members and their businesses thrive."
Allen added: "It is a privilege to hand over to our new incoming president. Having worked closely with Matthew over the last three years I firmly believe he will guide the Chamber to support the number of members I have had the pleasure to meet during my tenure.
"I am looking forward to seeing our Chamber invest in quality growth, so we continue to serve our membership."
:::
A Leeds-based digital transformation consultancy, Axiologik, has appointed three new senior members of staff.
Joining the technology firm are Maya Mort, enterprise architect, Arifa Chakera, engagement and programme director and Kate Appleby, delivery lead.
Mort joins Axiologik's Architecture practice and brings substantial experience with her. She was previously part of the Enterprise Architecture Practice at Yorkshire Building Society (YBS) for over 10 years.
She said: "What attracted me to the role was Axiologik's value proposition – a young, rapidly growing business, delivering digital transformation for clients.
"In addition, what I deemed very attractive was the opportunity to work across various sectors, companies and roles."
Chakera will support the Utilities, Energy and Power sector to meet its sustainability objectives through digital transformation and optimisation programmes.
A former Chartered Civil Engineer with over 25 years' experience, she has a proven track record in successfully delivering comprehensive programmes across the industry including Utilities – Water and Energy, Retail & Logistics, Mining, Oil and Gas, and the NHS.
Appleby hopes to shine a light on the importance of diverse and inclusive thinking in all spaces. Previously, she held positions in public health delivery, spending the last two and a half years in senior management roles in DHSC, PHE and UKHSA.
Ben Davisson, co-founder of Axiologik, said: "It's a really exciting time for the business as we continue to grow exponentially both client side and internally with staff members.
"We're particularly excited to welcome three powerhouses in the tech space into our team as we continue to work towards a more diverse workforce, which we truly believe brings an abundance of benefits.
"We're thrilled to have such talent joining our team and we can't wait to see what we're able to achieve together."
:::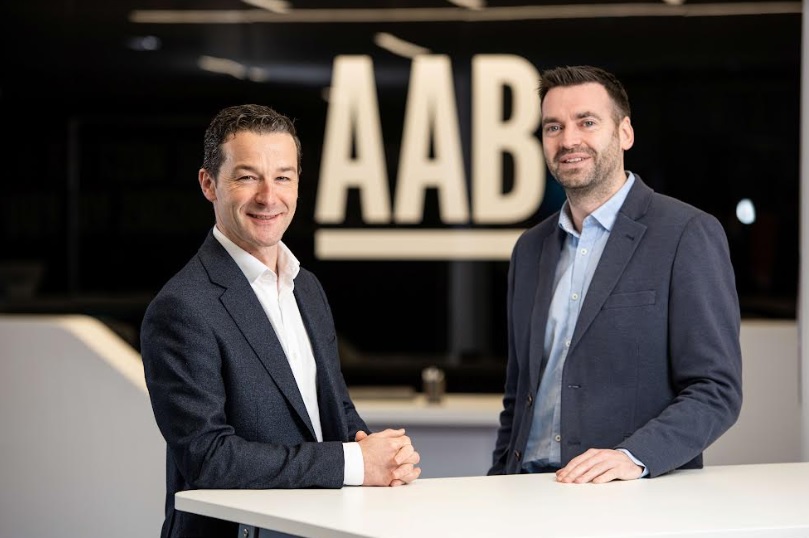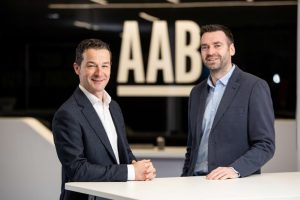 Less than 18 months since AAB Group secured investment from August Equity to fast-track its growth plans, it has announced the appointment of a new chief operating officer.
Derek Mitchell has been part of the AAB team for over 16 years and has seen the business grow from 80 people in Aberdeen to now employing more than 700 people across 10 locations in the UK and island of Ireland, including a base in Leeds.
He will focus on improving cross-departmental processes as well as developing new working practices and methodologies to support the global operations of AAB Group.
Mitchell said: "I have had the privilege of working with a fantastic team at AAB for 16 years and I'm excited for what is on our road ahead.
"Each year the business has reached new heights and this next phase of growth is set to be the most exciting part yet.
"I am confident that with the dedicated team we have at AAB we will drive the business forward to deliver an unparalleled level of service to our clients."
Mitchell previously held the role of managing partner in Aberdeen. Steven Fraser, has been appointed to the role of managing partner, Aberdeen having led the Payroll and Employment Taxes team at AAB for more than five years.
Graeme Allan, chief executive, added: "Both Derek and Steven have been integral to the success of the AAB Group.
"Our ambitious growth plans require us to build high-performing teams while attracting and retaining the best people. Having a team who are dedicated to helping both clients and team members achieve their goals is what makes this an exciting journey for us."
:::
DONCASTER-BASED procurement business, The Build Chain, has credited the Government's Kickstart Scheme for helping it discover and offer permanent roles to two local young people.
Laurence Anthony joined the business in January this year and Joshua Pell started in November 2021.
Both have recently celebrated their one-year anniversary at the business and have taken on full-time permanent positions – Anthony as digital sales and marketing executive, and Pell as technical support executive.
Kickstart was designed to empower young people into employment and incentivised businesses to hire 16-24-year-olds on Universal Credit and at risk of long-term unemployment.
Matthew McClune, co-founder and chief commercial officer, at The Build Chain, said: "The Kickstart Scheme came at a great time for us as the business was in its early days and still finding its feet.
"At the time we were balancing on a tightrope between needing more support, but not having enough funds to hire for full-time positions.
"Laurence and Joshua more than filled the necessary gaps while the foundations of the business were being laid, and in doing so we've seen them develop their skillset and abilities.
"Once we gained more investment, we were able to increase their hours and salaries – rightly rewarding the loyalty, dedication, and enthusiasm they'd shown."
Anthony said: "In the past year I've seen first-hand what it takes to set up a successful business. The tasks I've been assigned have afforded me many opportunities to learn and gain confidence in areas I previously had no experience in.
"I'm certain this insight will help me tremendously in my current and future career."
Pell said: "Joining a small team like The Build Chain's meant I had a genuine feeling that the work I was doing had real impact.
"It also meant that whenever I needed help overcoming a challenge, there was always someone there to ask for help which is invaluable when you're starting a new role."
The Build Chain's team is further expanding with the additional appointment of Oliver Brennan as data analyst, specialising in monitoring and discovering consumer efficiency trends.
Neil Sheldon, co-founder and chief operating officer, added: "Hiring Laurence and Joshua full-time demonstrates the importance of supporting and fostering emerging talent and is a success story of how businesses can guide young people entering the workforce.
"As a local business, it was important to us that we recruited in Doncaster, and we're delighted Laurence and Joshua have risen to the challenge that inevitably come with starting a new digital business.
"There is undeniably a skills gap in the construction sector as well and we understand the need to start at the bottom and gain those valuable skills needed to progress.
"We feel we're doing our bit to help bridge the skills gap by taking on Laurence and Joshua, along with the recent addition of Oliver."