Work begins on more than 50 homes at canal-side brownfield site
Developer Citu has started on-site at "Stall", a community of 51 low carbon homes which will transform brownfield land in Kirkstall, Leeds.
Located on the Leeds-Liverpool Canal, Stall will feature four-bed "Canal Houses" one and two-bed "Loft Apartments" and two-bed "Gatehouse Apartments."
Jonathan Wilson, managing director of Citu, said: "We're continuing to rip up the rule books which make outdated assumptions about how to design for the ways people enjoy living.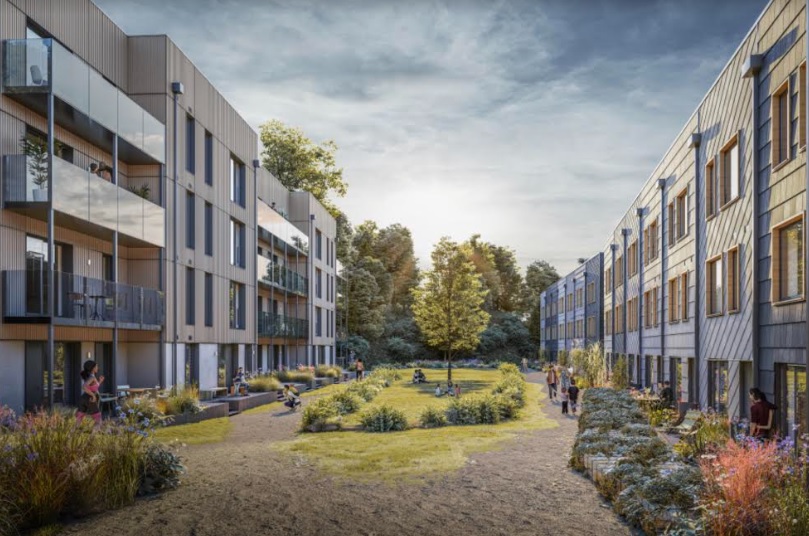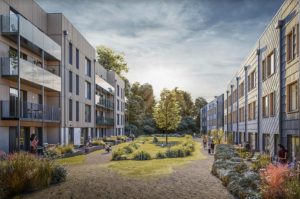 "Stall is an exciting extension of the principles we've developed on our journey to challenge the norms, enabling residents to live more sustainably, in healthy and inspiring places that they can call home."
The name Stall is a nod to the origins of Kirkstall which is formed from "stall" meaning place and "Kirk" the historic word for church – a reference to the area's 800-year-old Kirkstall Abbey.
Citu's timber-framed housing system is manufactured by the developer in its on-site factory in the city.
This reduces the carbon footprint in the construction process and provides the developer with certainty in quality and operational energy performance resulting in lower operational costs.
Wilson added: "How people live changed hugely over the pandemic and the way we use our homes is changing too.
"We want room to work, study, play, create and relax, almost as much as we need space to sleep and cook. Citu homes make it easy for residents to choose low-carbon living."
Work on the scheme has now begun with the first homes due to be ready to move into early 2023. The first homes will be available to buy off plan in the winter.