People: CBRE; Parklane Plowden Chambers; CTS UK; and more
CBRE has appointed Joe Rigby as head of Office Agency for the northern region to continue delivering on market leading strategies for its investor and occupier clients.
Rigby has been with CBRE since 2014 and took over as the northern region's head of occupier services in 2019, using his global expertise to advise occupiers on their real estate strategy and direction.
The division has been key to assisting clients navigating the pandemic and changes to the workplace, delivering on regional workplace strategy and transactions for several multinational corporations. The team has also secured international mandates for clients.
Frankie Isherwood and Charles Parkinson will continue to drive the northern Occupier business while colleagues across the Manchester, Liverpool and Leeds offices will service the broad spectrum of investor clients.
CBRE's senior director, Neil Mort, will be transferring his extensive expertise within the office sector into the firm's Property Management team as the business looks set for strategic growth, and team lead Jenny Smith will take on a UK-wide remit. The new roles will take effect from January 01, 2023. 
John Ogden, MD of CBRE's Northern Business, said; "The Occupier Services division has been an invaluable asset to our regional and international clients during turbulent market conditions and Joe has expertly led the team to huge acclaim.
"To transition to head of Office Agency for our northern region is a natural step for Joe and our fantastic team will further prosper under his leadership.
"We are also pleased to announce the appointment of Neil Mort to our Property Management team as his unrivalled experience will bring a new viewpoint to the division and provide superb insight to our clients."
Rigby said: "To be taking the helm of the northern Office Agency team is incredibly exciting and I am looking forward to working across our whole client portfolio to bring strategic advice and vision to projects and organisations."
Mort said: "It's an honour to be taking over the northern Property Management team. I'm looking forward to working with the team to bring a best in class service to our clients and achieve our future growth plans."
:::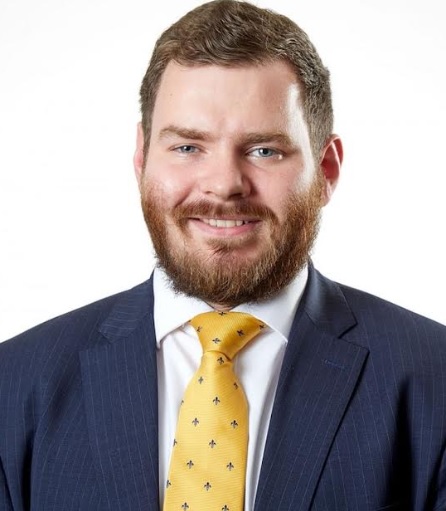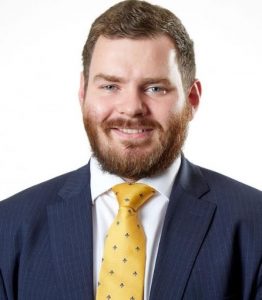 Leeds-based Parklane Plowden Chambers has appointed a new finance director to support implementation of its growth strategy.
Martin Beanland has been promoted from management accountant to take up the new role, after initially joining the set in 2015.
In his new role, he is responsible for the running of all finance matters and supports the decision-making process for the executive and service boards, as well as the senior management team.
He said: "Parklane Plowden is a progressive chambers in every sense, and that includes the way we have transformed how we manage cases and our finances for the benefit of our clients and members.
"In my new role, it is my responsibility to ensure we continually improve our finance function to ensure chambers has the capability and flexibility to enable the ongoing successful delivery of our growth plan."
Parklane Plowden is home to 124 members operating from Leeds and Newcastle. The set was formed in 2007 following the merger of Parklane Chambers in Leeds and Plowden Chambers in Newcastle.
Head of chambers, James Murphy, said: "Martin's promotion is particularly pleasing as by dint of determination and sheer hard work he has progressed from being our accounts assistant in 2015 to a fully qualified chartered accountant in 2021 and now to the key role of finance director."
Parklane Plowden reopened its four-storey, 11,000 sq ft premises on Westgate in Leeds city centre following the completion of a six-figure refurbishment in February this year.
:::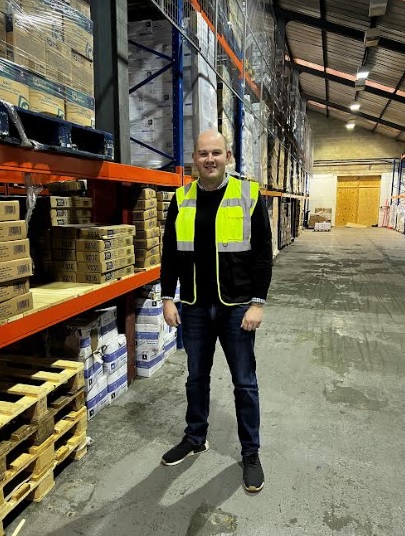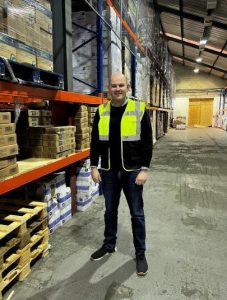 CTS UK, a North Yorkshire-based business supply chain specialist, has strengthened its team with a significant management appointment.
Rhys Davies has joined Northallerton-based CTS UK group – which includes Safeguard Supplies UK Ltd and Corporate Technology Solutions Ltd – as group finance director.
He began his career with accountancy and business advisory firm Armstrong Watson, where he worked for 10 years and progressed from graduate through to audit director by the age of 30.
Davies said: "I am excited to be joining a board with a clear vision to which I can add value and support the strategic needs of the business.
"CTS's annual turnover figures underline the company's growth. In 2020, turnover was £500,000; in 2021 it was £4.5m; and this year it will be around £9m. The projected figure for next year is between £14m and £15 m.
"CTS is now enjoying significant growth across all revenue categories, supplying PPE, personalised uniforms and workwear, merchandise, facilities, and stationery as well as sourcing, warehousing and fulfilment and our client list, which includes Sports Direct, is stellar."
AJ Swinbank, founder and chairman, said: "This is a very significant appointment for us. Rhys is a first-class accountant and business adviser. He is a superb addition to our management team and has already added an alternative value perspective to the group".
"Rhys arrives at an important time for CTS as we build upon our substantial progress during the past two years since incorporation.
"The journey of the group is a long-term project, which demands the fullest commitment from all our staff. Rhys, with his experience and expertise, is perfect for this challenging and pivotal role."
Howard Gill, managing director, added: "Our diverse sectors include PPE, uniform, consumables, warehousing and fulfilment.
"We are looking to grow through e-commerce channels, offering warehousing and fulfilment.
"With online retail booming, we have also seen an opportunity to launch seasonal and reactive clothing on Amazon and fulfilling through in-house production. Rhys will be crucial in supporting and overseeing these opportunities."
:::
Gareth Thomas has been appointed head of business development at Scunthorpe-based order fulfilment company Systemise Fulfilment.
Thomas was formerly head of operations at the firm's warehouse in Brigg and has worked at the company for four years.
In his new role, he will lead the full suite of customer support, sales and marketing activity at Systemise Fulfilment. He brings with him a wealth of industry experience, having built his own successful business and warehouse.
Keen to nurture a great workplace culture for employees, Kevin Blackburn and Kylie Thomas, co-directors of Systemise Fulfilment, are prioritising internal promotions.
The business has also recently appointed Nikki Thomas as head of global human resources, promoted Rachel Dunn to head of partner operations at its Brigg warehouse, Rebecca Phillips to head of partner operations at its Scunthorpe warehouse and Siobhan Riley to head of quality assurance across the organisation.
Blackburn said: "As the business has grown significantly over the last 12 months, we've been reviewing our team structure and making changes that will allow every aspect of the business to run more efficiently.
"Gareth has extensive experience in the industry. He has built and run his own warehouse and knows the business inside and out, so promoting him from warehouse operations to this key leadership role to support me was a no-brainer, and the transition has been seamless.
"Internally promoting Gareth and adjusting the team structure has also opened up new opportunities for other deserving team members to be promoted, including Rachel, Rebecca, Shaun, Owen and Siobhan, as well as opening up opportunities to bring in additional expertise to the team, which we have seen with the appointment of our brilliant head of global human resources, Nikki Thomas, earlier this year."