People: Wake Smith Solicitors; Gowling WLG; Aon; and more
South Yorkshire's current title holder of Emerging Dealmaker of the Year, Tom Haywood, has joined Wake Smith Solicitors' corporate team.
Haywood joins the growing five-strong team in Sheffield as associate solicitor, and will deal with a variety of corporate and commercial matters, including sales and purchases of businesses, MBOs/MBIs, partnerships, shareholder and partnership agreements, along with general corporate finance matters.
He will also advise both businesses and individuals on terms of business and other contractual issues along with directors Duncan Shepherd, John Baddeley and Rebecca Robinson plus solicitor Amelia Vaughan and trainee Joseph Creasor.
He said: "I really felt that Wake Smith's aims' matched mine. There are great opportunities for growth and the firm has an excellent reputation for its corporate and commercial work. This is an ambitious firm with ambitions to grow and develop."
John Baddeley, chairman and director in the corporate team at Wake Smith, said: "Tom's deal making ability has already been recognised by him winning the emerging dealmaker award, which confirmed the quality of his work in the legal sector.
"He is a talented individual and an outstanding young dealmaker through his work on corporate and commercial matters, including management buyouts and the sale and acquisition of businesses.
"We look forward to seeing his great initiative and dedication to clients on a daily basis at Wake Smith, as he showcases his skills as a go-to specialist in corporate law."
Haywood joins Wake Smith from a local law firm where he spent four years, rising to an associate solicitor in the corporate, commercial and insolvency team.
He read Law at the University of Durham and obtained his LPC at the University of Sheffield.
:::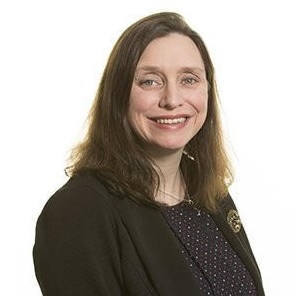 Experienced real estate lawyer Julia Dacre Field has joined Gowling WLG to lead its residential development team in Leeds.
The firm recently revealed the strengthening of its housing development and regeneration (HDR) practice with the hire of a team based in Leeds to better serve its national and northern-based residential development, social provider and regeneration clients.
Field, who has more than 20 years of experience in the sector, has now completed her move from Womble Bond Dickinson, where she headed the firm's Leeds-based housebuilder team.
She has been appointed partner and head of Gowling WLG's residential development team based at One Park Row in Leeds.
She follows Mark Owen (of counsel), Kathryn Wood, James Lawson (legal directors), Patrick Jackson and Emma Speight (principal associates) and Liam Turner (senior associate) in joining Gowling WLG from Womble Bond Dickinson.
Molly Hirst has also joined the team as associate from Knights. Field will work with national head of HDR Ashley Mitchell and former head of real estate practice, senior HDR partner Richard Bate.
Field said: "This is an exciting time to be joining Gowling WLG and I'm looking forward to working with the outstanding HDR team to deliver for our clients and pursue further growth in the market.
"The firm has long been recognised as one of the top legal advisers in real estate in the UK and beyond and it's a great fit from a personal and client perspective."
Chris Hunt, head of real estate, added: "It is fantastic Julia has now joined us to work alongside her superb team.
"Her arrival strengthens our market-leading housing development and regeneration practice and further bolsters our established, full-service legal team active across all the Living sector asset classes.
"It was a unique opportunity for us to recruit Julia and the team to grow our offering for top-tier HDR clients in Yorkshire and the north of the UK."
:::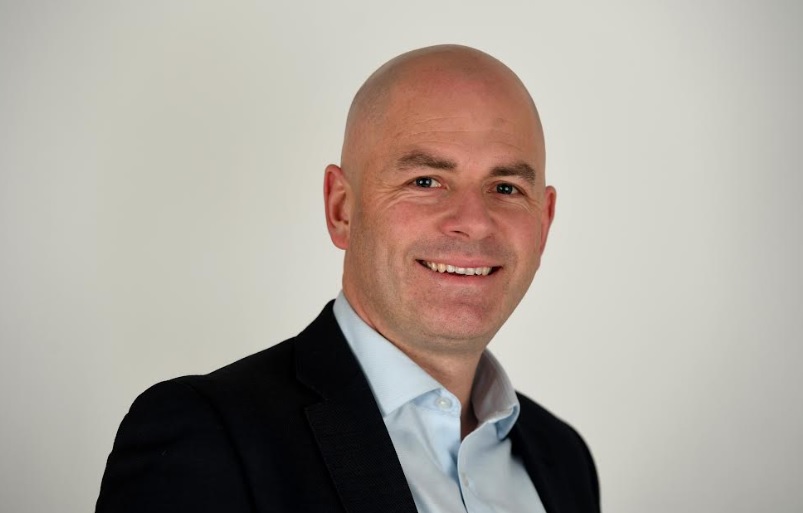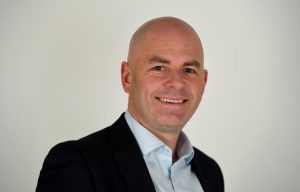 Aon plc, a global professional services firm, has appointed James Hastings as broking director in its Leeds-based advisory team.
Hastings, formerly new business broking director at Attis Insurance Brokers, joins with 18 years' experience.
In his former role, he was responsible for establishing the group's agencies and broking for all new business.
Prior to joining Attis, he spent eight years at Romero where he was promoted to associate director new business broking.
His remit included the broking of new business cases and involved all classes of general insurance and premiums, ranging from mid corporates to corporate sized risk.
In his new role at Aon, Hastings will draw on his vast experience and meet with insurers, broker new and existing clients' business, and assist brokers with placement in the insurance market.
James Fell, head of Aon's Leeds Tingley and Harrogate offices, said: "Employees are at the heart of Aon and adding to the team's extensive experience and expertise means we are best placed to meet the needs of our clients in Yorkshire and across the UK.
"James has a strong insurance background combined with an enviable understanding of the local market.
"He's a valued addition to the team and will be a huge support to both clients and colleagues alike."
Hastings said: "The timing of this  opportunity arising at Aon, was perfect for me as I was looking for a new challenge.
"Aon's approaches to flexible working and career progression as well as the firm's overall culture, really appealed.
"It is a great career move for me and really enables me to play to my strengths and draw on my local market knowledge."
:::
Yorkshire law firm, Chadwick Lawrence, has promoted six employees who have all been recognised for their hard work and dedication.
Zoe Allen (Leeds), Andrew Dickinson (Leeds), Kirstin MacDonald (Morley) and Matt Perry (Leeds) are promoted to associate.
Ruth Nippers (Leeds) and Leanne Franks (Leeds) are promoted to salaried partner.
Allen, from the firm's Dispute Resolution Team is promoted from litigation executive to an associate.
She said: "Having started my legal journey with Chadwick Lawrence as a work-experience student during college and having flourished with the team for over six years since then, it means a great deal to be taking this next step as an associate with a firm that inspired and believed in me from my early days."
Dickinson, also from the Dispute Resolution Team, is promoted from solicitor to associate.
He said: "My promotion is reflective of the team approach and commitment from the firm to invest in individuals and towards organic growth in the business.
"The continued development of Chadwick Lawrence makes it an exciting place to continue my career and I am looking forward to being part of the growth of the business."
Perry, from Leeds is promoted to associate. He said: "It is a great honour to be able to serve as an associate of a successful law firm.
"It shows the firm recognises my abilities and hard work and that they have the confidence in me to succeed further in my career."
Nippers, an associate in the Real Estate Team is promoted to salaried partner. She said: "I aspired to become a solicitor when I was a teenager and as I developed my knowledge of what a legal career could look like, I was determined to become a partner at a law firm.
"Becoming partner at Chadwick Lawrence is an accolade. The visions and values are aligned with me, and I hope to continue to help encourage and develop individuals and the wider firm."
Real estate solicitor Kirstin MacDonald, from Morley, is promoted to associate.
She said: "Although my promotion is a great personal achievement, I feel it is a greater reflection of the continual nurturing support of Chadwick Lawrence towards the individual progression and professional development of colleagues within the business.
"I am thankful for all the motivation, inspiration, and support from colleagues of all levels throughout the process."
Associate Leanne Franks, from the Leeds-based Corporate and Commercial Team, said of her promotion to salaried partner: "I am thrilled to be promoted to partner and head of the Corporate and Commercial department.
"I have been at the firm seven years, and I have learnt so much while I have been here."
Managing partner Neil Wilson added: "These New Year promotions are well earned and deserved, with everyone demonstrating dedication, passion, and excellence in their respective legal fields.
"These individuals also embrace and embody our company values, setting the highest examples for their teams."