People: Avery Walters Solicitors; ORB Recruitment; BHP; and more
Leeds-based Avery Walters Solicitors is celebrating its next generation of experts helping lead the firm's continued expansion.
The beginning of November saw Stefan Mangham move from private client paralegal to trainee solicitor.
Mangham, who has been part of the firm's established Private Client Department, will work in a number of different departments within the firm giving him training and experience in a variety of legal areas.
The business has also recruited three new people to its expanding teams.
Ellie Evans has joined as a private client paralegal. In addition, the firm has employed two conveyancing assistants, Elyse Catchpole and Anneka Eden to assist in the growing Residential Property Department.
Avery Walters has seen considerable growth for a number of years and this is set to continue with further appointments scheduled for the rest of 2023.
Managing director, Andrew Parascandolo, said: "We are so pleased to see the progression of team members within the firm.
"Stefan has worked here as a paralegal, and has now become our latest trainee solicitor, a testament to the ability and skill he has shown.
"We are confident he will continue to be an asset as both a trainee and ultimately a qualified solicitor.
"We are also confident that our new recruits, Ellie, Elyse and Anneka will forge strong and long-lasting careers with us.
"We invest a large amount of time identifying and nurturing our future talent, the 'Next-Gen' are a key aspect of our strategy for the future success and ongoing development of Avery Walters."
:::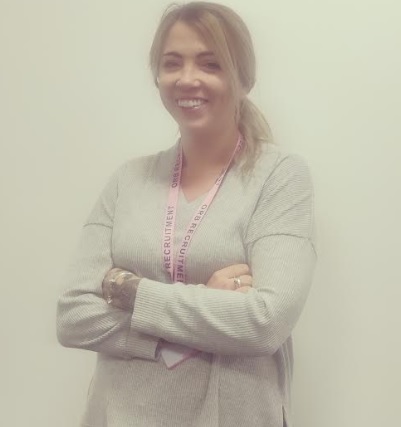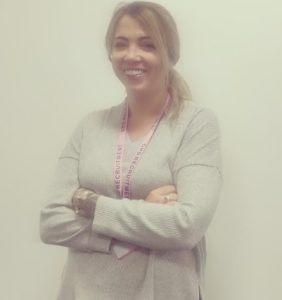 Doncaster-headquartered ORB Recruitment has expanded its rapidly-growing team with a new appointment.
Nikki Farmer, 33, joins as a recruitment consultant focused on the healthcare sector.
Farmer, who lives in Doncaster, has previous experience working in the care industry. She will be responsible for sourcing new candidates to work in health care assistant, senior carer and nursing roles, as well as liaising with care homes to help meet their staffing needs.
She said: "I've found my experience in care really helps with working on the care side of recruitment.
"ORB stands out from the crowd because we have a good team and the staff provided to care homes are vetted very carefully. From working in care in the past, I know how important this is.
"I've also just started learning the business development side of things in my new role so will soon be working on bringing in new care homes to work with us."
Vanessa Ogden, director and head of care, said: "We are thrilled to welcome Nikki to the growing ORB Recruitment team.
"We have a strong track record of working in the care industry and Nikki's firsthand experience in the sector will help her find the perfect candidates for our care clients."
:::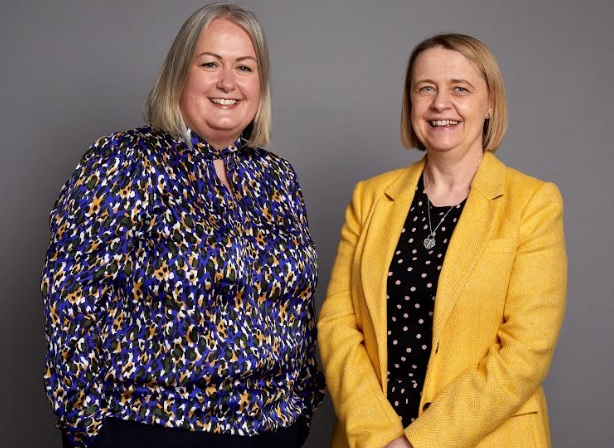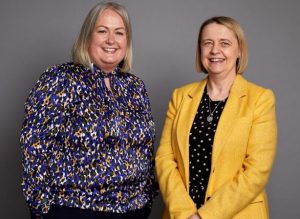 Chartered accountancy business, BHP, has enhanced its HR team with the appointment of Karen Arch as director of people.
She joins BHP after two and a half years as group head of HR at a financial adviser support group in Leeds.
Arch will continue to develop BHP's employee support plan. She will primarily be based in Leeds but will work across the firm's offices in Sheffield, Chesterfield, Cleckheaton and York.
She said: "I'm thrilled to be joining BHP. There's an excellent team here and it's a great opportunity for me to work directly with people with a focus on attracting and retaining talent, which is something I love doing.
"BHP is forward thinking, and I was attracted by the prospect of being able to build further on the great things that the firm is already doing.
"There is clearly a well-established support structure in place, and I am keen to enhance and shape, rather than revolutionise, the valuable work that has been done so far."
Lisa Leighton, joint managing partner, said: "As a firm, we always endeavour to do our best for our people, and we place the utmost importance on looking after our team.
"It's great to see that Karen shares the mindset of the management team in terms of being people focused and creating a workplace where people want to stay.
"Karen's experience will be invaluable as we continue to develop the support that we provide for our employees."
Louise Allen, head of HR, added: "We're excited to have Karen on board. Her extensive HR knowledge across a range of sectors will undoubtedly prove to be a huge asset for BHP. Karen's appointment will bring new ideas and a fresh outlook to our team."
:::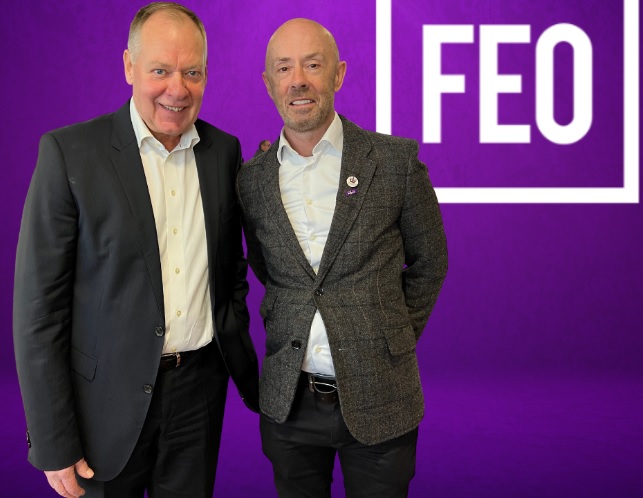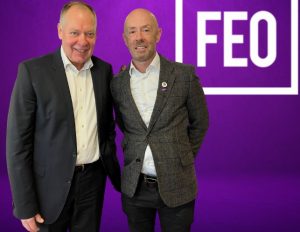 Hull-based For Entrepreneurs Only (FEO) has appointed Peter Aarosin as its new chair.
He takes over from Andrew Horncastle who steps down after more than 10 years in the seat.
As an entrepreneur with interests in the shipping and logistics industry, Aarosin has worked hard to build businesses over the course of 35 years.
Horncastle said: "I am pleased that our Board has selected Peter, who is the right person to lead the organisation through the next phase.
"When I look at FEO as it is today, I pinch myself! The organisation has grown way beyond the original expectations of the founding members which were brought together by David Kilburn.
"In 2015, For Entrepreneurs Only formally began a five-year plan, that we believed would help to grow a bigger local economy by offering support for local people to start, adapt and grow businesses, which in turn create more wealth and jobs in the area.
"Year-on-year, we bettered those objectives through unique peer-led business programmes and events, delivered by directors and members.
"As chair I have many fond memories, but what an honour for FEO to receive The Queen's Award for Voluntary Service in 2021 – the MBE equivalent for volunteer groups was dedicated to all members and key partners.
"The pandemic also highlighted the benefits of being part of FEO when new peer support networks formed."
Aarosin has been a member of FEO for four years. He joined after serving with Marketing Humber as chair of the bondholders.
He said: "I feel very honoured to take over from Andrew. FEO has had an incredible impact on the local economy by supporting and encouraging entrepreneurs to create business opportunities and provide jobs. Particular focus is on supporting those essential growth businesses.
"FEO members work selflessly to support entrepreneurs in Hull and the surrounding area. It plays an important role at all levels, although I am inspired to see young people and budding entrepreneurs develop ideas through NxGen and Ignition, creating the employers of the future as well.
"Working with the Ignition team as a facilitator and meeting people with huge aspirations and new ideas for business has taught me so much.
"It doesn't matter how many years of experience you may have, as an FEO member there is always something to take home; be it a lesson learned, an obstacle overcome or stoking the fire in your belly."
Chief executive of For Entrepreneurs Only, Jan Brumby, added: "Everyone at FEO would like to thank Andrew for the wonderful contribution he has made as chairman over the years. His commitment to the success of the local business community is second to none.
"We're pleased that Peter Aarosin, as one of the area's most respected entrepreneurs, has agreed to lead us through the next stage of our journey and look forward to helping more entrepreneurs start, adapt and grow with Peter at the helm."