People: Andrew Jackson Solicitors; Xpand; TL Dallas; and more
Andrew Jackson Solicitors says Robert Hill has joined its real estate and property team as a partner, strengthening the firm's client services offer across the region and beyond.
Hill has over 20 years' experience across a wide range of real estate and commercial property work, with particular expertise in acting for corporate occupier and property investor clients.
He has vast experience in freehold and leasehold acquisitions and disposals, portfolio management, sale and leasebacks and property support for corporate transactions.
Geoff Phillips, partner, and head of the property team, said: – "I warmly welcome Robert to Andrew Jackson Solicitors.
"In what remains a busy period for our real estate and property team, I know that Robert's skills, depth of expertise and proactive approach will ensure we can continue to provide the highest standards in service and value for our clients."
Hill added: "I am aware of Andrew Jackson's strong reputation for real estate and property work and I am looking forward to playing a key role in ensuring the team continues to provide an outstanding service, which is built around clients' specific needs."
:::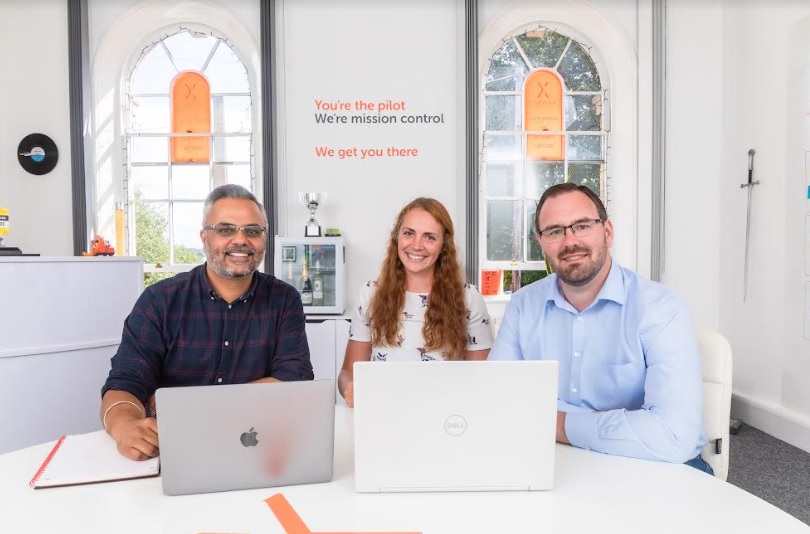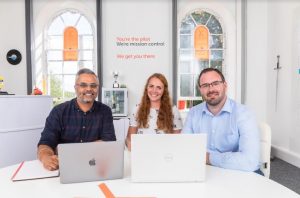 Two senior team members at full service digital marketing agency, Xpand, have been promoted to heads of department.
Danni Johnson, previously digital marketing manager at the Saltaire agency has been promoted to head of digital marketing, while Simon Patchett, previously operations manager, has been promoted to head of operations.
Both promotions are the result of a successful internal management development programme which Johnson and Patchett embarked on in 2021 having shown their leadership potential during the Covid-19 lockdown.
As the new head of digital marketing, Johnson will be responsible for developing and managing all client's marketing strategies and supporting the digital marketing teams with the implementation of these strategies, as well as overseeing the agency's own marketing efforts.
She said: "A lot has happened in such a short space of time, including a pandemic kicking off during my fifth month of working at Xpand. But, I've learnt so much because regardless of the circumstances, Jag has continued to support our development.
"Working alongside Jag and Simon has been one of the highlights of my career. I couldn't think of anyone better to share my journey with. I look forward to 2023 and cannot wait to see where we can take Xpand together. "
Patchett, who has been with the agency for seven years, will continue to make strategic decisions about the firm's operations and systems, and take charge of process development across all departments.
He added: "During my time at Xpand, I've been fortunate to lead projects that have directly impacted how the business works from both a systems and a people perspective.
"As head of operations, I'm looking forward to further developing how we operate as a business and making sure we are creating an impact for clients, as efficiently as possible. It's an exciting time for Xpand and I can't wait to get started."
Founder and director Jag Panesar said the promotions were the right thing to do to reward the team members for their efforts and provide progression opportunities to less senior team members.
He said: "In the time that both Danni and Simon have been part of the agency, they've achieved some amazing results – both personally and in the business. People need to feel valued no matter what they do.
"If they are progressing, they are developing personally and thus, having an impact on the business they're in.
"These promotions were not only the next step in their career, but also a reward for their efforts at Xpand. They also signal to other employees that we are committed to helping them develop and progress through the ranks."
:::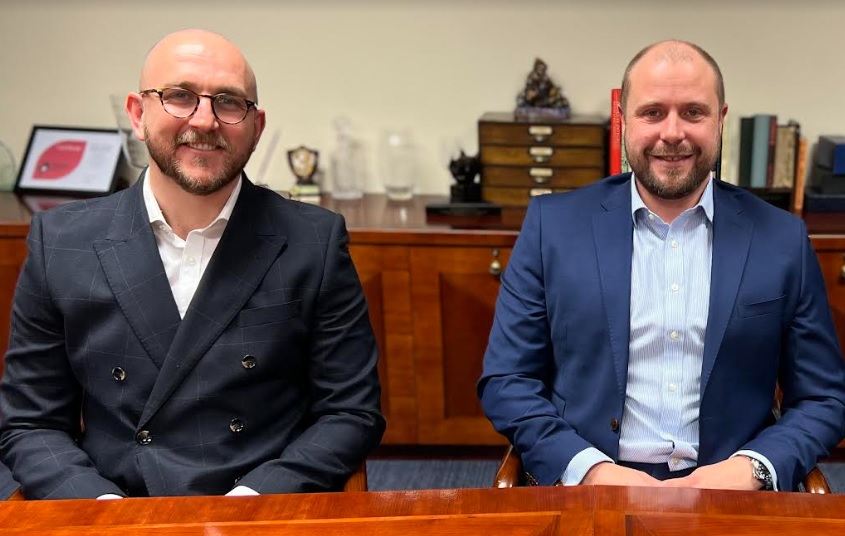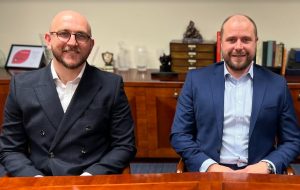 Independent insurance broking and risk management specialist, TL Dallas, is expanding after appointing two insurance brokers who specialise in the health and care industry.
Account executives, Rico Young and James Bright have joined from Marsh Commercial. They have almost 25 years' combined industry experience and will be spearheading the firm's health and care specialism.
Young said: "After completing my business and economic degree, I started my career in general commercial insurance at SME Insurance Services Limited, before being headhunted by Bluefin Insurance, who were later acquired by Marsh Commercial.
"Gaining a promotion to account executive in 2018, I managed and grew a book worth £1.5m of gross written premium, with a diverse client portfolio.
"I was keen to join an independent broker again and TL Dallas's reputation for personal client service and caring for their people really stood out for me, as their values align with my own."
Bright said: "I started my insurance career in personal lines insurance in 2005. I then moved to the commercial sector in 2013, working for Bluefin Insurance, which later becoming Marsh Commercial, taking on a new business role for care sector clients.
"In 2016 I started a management role focused on growing the care department, looking after a team of account executives and brokers, while still liaising with key clients.
"In 2019, I went onto replicate the successes of the care division, setting up a new business department for the SME team, while also dealing with most types of commercial business, before returning to head up the health and care department in 2021.
"I really enjoy the work mitigating the risks that businesses face in the health and care sector. I also work with clients to provide them with other vital cover, including management liability, cyber, engineering and property insurance."
Polly Staveley, managing director, said: "'James and Rico are professional, technical brokers who have been working in the health and care sector for over 20 years.
"They will help us grow our market share in the health and care sector working with individual and large-scale multi-site care homes, children's homes, foster care agencies, hospices, retirement homes, domiciliary care and supported living providers, charities, dental practices and GP surgeries, as well as with providers of complementary and alternative therapies."
Head of commercial, Tim Mortimer, added: "Our commercial division is going from strength-to-strength with a 15% uplift in business over the last financial year.
"Welcoming Rico and James to the team is a real highlight for us."
:::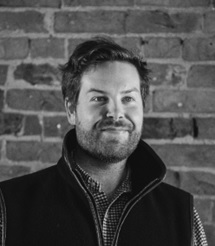 Ellers Farm Distillery, in North Yorkshire, has hired Jamie Munro as marketing manager in a bid to build upon the brand's successful inaugural year.
Before joining Ellers Farm Distillery, he founded and oversaw the marketing of Whitetail Gin, responsible for taking the brand from an idea into an award-winning business and securing key listings in Selfridges and Co-op supermarkets.
In his new role, Munro will develop the brand positioning for both Dutch Barn Orchard Vodka and Ellers Farm Distillery, as well as implementing various marketing strategies and tactics to raise awareness and interest across the UK and globally.
He said: "I believe sustainability is an essential consideration for all companies within the spirits industry, so I am thrilled to be joining such an innovative business in Ellers Farm Distillery, who take such a conscious effort to acknowledge their climate presence.
"The company's genuine desire to produce innovative, high-quality products in the most sustainable way possible, balanced with its brilliant people and culture, is truly exciting to me and I am thrilled to be a part of it."
Andy Braithwaite, managing director, said: "After a successful first year launching our hero Dutch Barn Orchard Vodka and Small Batch Spirits brands, we are looking forward to strengthening our growth and welcoming Jamie to the team will be a key part of that.
"We're keen to make the most of Jamie's entrepreneurial attitude and passion for the industry so we can continue growing our hero brand Dutch Barn Orchard Vodka into one of the world's best vodkas."