People: Ward Hadaway; DWF; Clean Power Hydrogen; and more
A highly regarded lawyer has joined a Leeds-based law firm as it strengthens its team following continued strong growth.
David Lister joins Ward Hadaway as a partner in the family and matrimonial team.
His priorities will focus on the growth and development of the team and expanding the firm's family and matrimonial client base.
Nationally, the Ward Hadaway family team is led by Christine Barker and Liz Bottrill and has grown significantly under their leadership.
Lister has built a reputation across the region and nationally for his innovative approach to family law.
He was the first solicitor in England and Wales to represent both parties in a divorce and financial proceedings in 2021.
He specialises in complex cases involving separation and children in areas such as financial disputes and parental alienation. During his career, he has acted for a range of high profile TV personalities and sports stars.
Emma Digby, executive partner, said: "David is one of the best family lawyers not just in the region but in the UK and I'm absolutely thrilled to have someone of his calibre on board as our family and matrimonial services continue to grow.
"David's exceptional skillset and great character are an asset to our hugely talented and motivated team.  He adds even further momentum as the Leeds office grows at an exponential rate."
Barker, a partner and joint head of the matrimonial team, said: "Our highly skilled and innovative team of lawyers, with a diverse range of experience, sets us apart.
"David's appointment brings with it an added dimension. We are really excited to be working together, and to achieving great things for our clients, and for Ward Hadaway."
Lister added: "I chose Ward Hadaway because of its people and its potential. The opportunities for development at the firm are endless and Ward Hadaway has made some huge strides recently, experiencing firm-wide growth and expansion of the team across numerous departments.
"It's exciting to be a part of such a driven and skilled team."
:::
DWF, a global provider of integrated legal and business services, has made 15 promotions in its Leeds office.
In this year's round of promotions the business, which is based at Bridgewater Place, has promoted real estate lawyer Philip Garvey and corporate lawyer Jemil Visram to director.
The full list of promotions are: Philip Garvey, director; Jemil Visram, director; Joanne Kershaw, senior associate; Jacqueline Gudgeon, specialist lead; David Bell, claims manager; Lauren Slater, associate; Abigail Taylor, associate; Robert Blair, associate; Alastair Dabinett, associate; Ciar Donnelly, associate; Bruna Paulino, lead paralegal; Louise Rutherford, lead paralegal; Luke Cartwright, lead paralegal; Scott Quinn, paralegal; and Gameli Aguadze, paralegal.
Jonathan Branton, office managing partner of DWF in Leeds, said: "Fifteen promotions is a fantastic achievement for the Leeds team.
"I would like to congratulate all of our Leeds colleagues who were promoted this year and thank them for their consistent and outstanding contributions to the business."
:::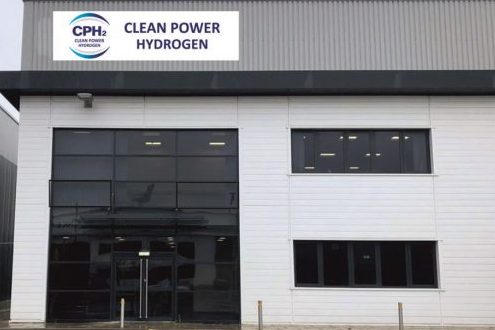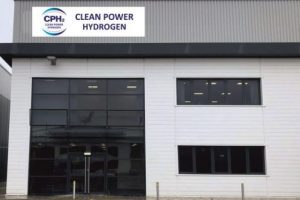 Clean Power Hydrogen (CPH2), a green hydrogen technology and manufacturing company which has developed the Membrane-Free Electrolyser (MFE), has appointed Paul Cassidy as chief technical officer and director.
It is expected his employment will be effective from 22 March 2023.
Cassidy will join Doncaster-based CPH2 from Johnson Matthey Catalyst Technologies, where he has been a technology manager since 2009, spending almost 10 years as the technology manager for Methanol and four years as the technology manager for Ester Hydrogenation Technologies.
He has a wealth of knowledge in the engineering and technology field, with a track record of scaling up technologies from the laboratory to implementation at commercial scale.
And he has significant experience and insight into the methanol industry as well as its linked application in hydrogen-based technologies and markets.
CPH2 has invested significantly in its management team, hiring James Hobson as chief financial officer and promoting Arash Selahi to chief operating officer in the past six months.
The company continues to progress its sales pipeline and licensing workstreams, with a growing pipeline of orders. 
Jon Duffy, chief executive officer, said: "We are thrilled to have Paul joining as CTO of CPH2. Paul's extensive chemical engineering and licensing knowledge will help us to deliver on our existing order book in 2023, enhancing our structure and the increasingly strong indication of interest in our products that we are seeing.
"The hydrogen market continues to grow and is part of the solution to meeting the world's future energy demands and the Paris Agreement."
Cassidy added: "CPH2's technology will play a crucial role in the evolution of the hydrogen sector in the UK and globally.
"Both the management team and engineering team have grown significantly in the past year and I look forward to supporting CPH2's roll out of the MFE."
:::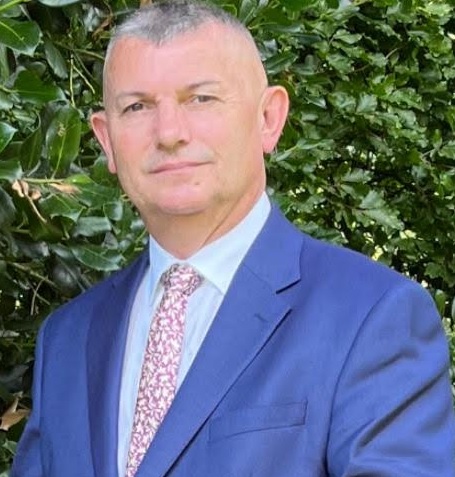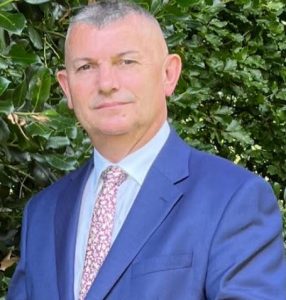 South Yorkshire home improvements specialist, Yorkshire Windows, has appointed a new sales manager.
Adrian Wood joins the company with more than 22 years experience in the industry nationally.
Managing director, Ian Chester, said: "We are pleased to welcome Adrian to the Yorkshire Windows team.
"He joins us with the direct aim of consolidating our position as a major presence in the region and increasing sales, capitalising on our last two years of successful growth.
"With so much experience at the highest level, we are confident Adrian brings with him the ideas and inspiration that will help us enjoy increased demand for our products and services."
Yorkshire Windows, which offers uPVC doors and windows, composite doors, bi-fold doors, conservatories, orangeries, garage doors and roofline products, has its head office in Rotherham and also has a showroom at Ferndale Garden Centre in Dronfield.
Chester added: "Adrian arrives just as we prepare for the launch of our new Rotherham showroom, which joins our existing Dronfield showroom and will give us access to an even greater slice of the market."