Plans to convert listed hospital into homes backed by Historic England
Heritage group Historic England has praised plans to transform a former York asylum into a residential development comprising nearly 100 homes.
PJ Livesey Group has submitted proposals to convert Georgian hospital, The Retreat into apartments, as well as opening up public access to its grounds.
Both the building and the grounds are Grade II* listed, which puts them amongst the top 10% of England's most important historic sites.
Built in the late 18th century, The Retreat played a pivotal role in the development of the treatment of mental illness. The hospital focused on a gentle and positive approach derived from the founders' Quaker beliefs.
The hospital grounds were purposely designed as a therapeutic landscape with walks and a sports ground laid out to encourage fresh air and exercise.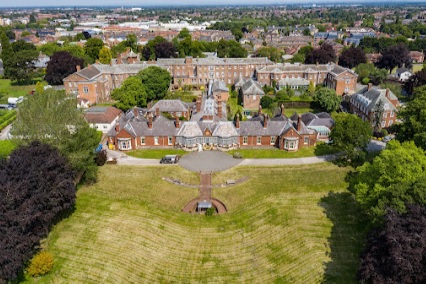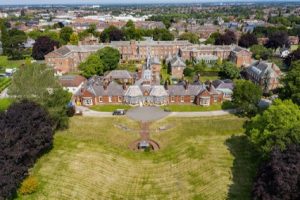 While The Retreat has remained a hospital for more than two centuries, the complex is no longer suited to this purpose and it has been necessary to find a new use to secure its future.
Mike Collins, inspector of ancient monuments for Historic England, said: "The Retreat is a hugely important historic site; its pioneering approach to mental illness and the indoor and outdoor facilities that were constructed to deliver it, were hugely influential both in Britain and abroad.
"PJ Livesey Group's plans for the Retreat present a positive vision for the future of the site which is sympathetic to the historic significance of the hospital and also offers public benefits by making its beautiful grounds accessible to local people and visitors."
As the Government's expert advisor on England's heritage, part of Historic England's role is to advise on development proposals affecting the historic environment.
It was involved in detailed discussions with PJ Livesey Group during the development of the plans alongside York City Council.
Collins continued: "It's really helpful for us to be involved with a project like The Retreat in the early stages. This way, we can highlight the significance of protected historic sites and advise on how development plans can help retain and enhance their special character."
PJ Livesey managing director, Georgina Lynch, said: "The pre-application advice received from Historic England was incredibly useful and helped inform an improved scheme. We look forward to achieving planning permission and seeing the project progress."