Company takes the biscuit by expanding into its first dedicated bakery
A Leeds biscuit business, THE BISKERY, has picked up the keys to its first dedicated bakery in the city.
The company, formerly known as Bloom Bakers, has seen sales of its personalised and branded biscuits soar in the last few years.
Its new base is the only biscuit bakery of its kind in the North of England and enables it to triple production to over 300,000 handmade biscuits a year.
Founders Saskia Roskam and Lisa Shepherd launched THE BISKERY from their kitchen table in 2016 with just £1,000 of their own money.
They saw a gap in the market for personalisation and branded biscuits, and with each bespoke order they expanded their product offering.
Shepherd said: "Our ambition is to become the go-to brand for personalised biscuits in the UK and we are well on the way to this with our new Leeds bakery which gives us the capacity to create over 300,000 biscuits a year."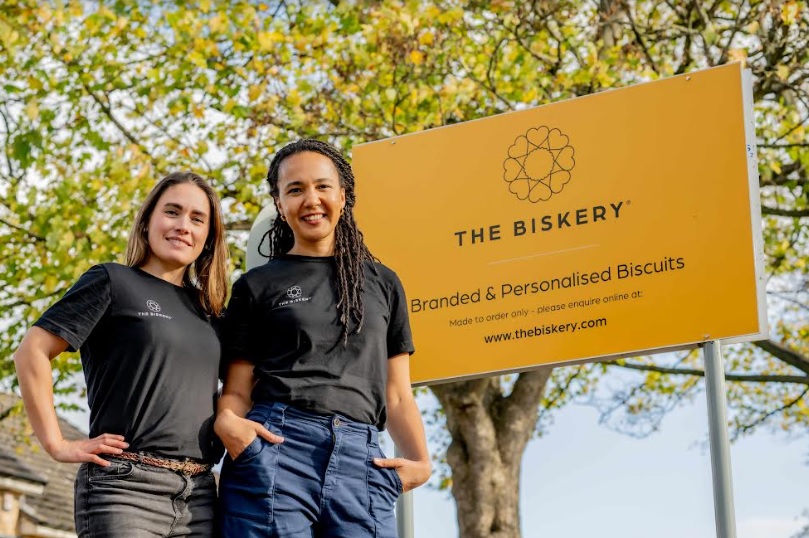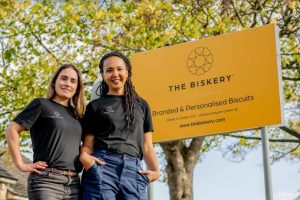 THE BISKERY team has hand-baked and decorated over 200,000 biscuits since launch for famous brands such as Fendi, BBC, Meta and Penguin Publishers and seen sales rocket over 200% year-on-year in the last three years.
They had to adapt the business through lockdown to build a consumer-facing e-commerce platform.
Success has enabled the company to invest by launching with a new name and brand identity designed by brand agency All Good, moving into its first solely occupied kitchen in Chapel Allerton and expanding its team to nine people.
Roskam added: "We are not (just) a bakery, we don't (just) sell biscuits, we spread kindness in biscuit form, whilst enabling working parents to create a life that fits around their children by offering the option to work school hours only."
Shepherd ad Roskam incorporate recipes from their German and Dutch heritage in their range.
Their signature product, the original impressed jam biscuit – is based on Shepherd's grandmother's Linzer recipe.
THE BISKERY is the region's only artisan Lebkuchen manufacturer. The rest of the range includes hand-iced customised cookies, and branded fondant and butter biscuits.