People: Bradford 2025; Skipton Building Society; Fortus; and more
Bradford 2025 has made four senior appointments to head the growing team which will develop and deliver the district's seminal year of culture.
Joining as executive producer, Bradford-based creative programmer and producer Jenny Harris – who has more than 25 years of expertise in producing international and multi-disciplinary cultural events – will oversee the delivery of a range of new artistic commissions, partnerships and events.
The district's volunteer programme will also step up a gear with the recruitment of volunteer programme leads Irene Mirza and John Strawson-Rooney and volunteer engagement and inclusion officer, Georgie Jessop.
Harris, whose previous roles include executive producer of the New Music Biennial; executive producer of Yorkshire's Cultural Olympiad programme and almost a decade as executive producer of Bradford-based 509 Arts, is keen to harness her specialist knowledge of using cultural regeneration and community consultation to deliver results.
She said: "I'm really excited to start work alongside Shanaz Gulzar and the rest of the team to develop and deliver the programme for Bradford 2025.
"There are so many great events and projects in the pipeline that I'm looking forward to working on and that I know people in Bradford will love.
"Bradford is my home city – I was born and brought up here and have called it home for most of my life.
"I think we have a lot to offer the rest of the UK in terms of the way we do things in the district, and it's time to share a bigger story of Bradford with the world."
Bradford 2025 recently unveiled the first mini seed commissions of grants between £500 to £2,500 available to support artists, makers and organisations in the Bradford district to have dedicated time to research and develop project proposals and ideas.
The volunteer programme will see more than 4,000 volunteers recruited in the run up to 2025 and create new pathways into cultural volunteering district-wide.
Mirza has worked across the Bradford District delivering programmes for Bradford Faiths Forum, Bradford Vision, Schools Linking Network and Bradford City Community Foundation before joining Bradford 2025 in 2022 as part of the transition team.
Strawson-Rooney was previously events and outreach manager at Huddersfield Students Union and operations manager for the National Science and Media Museum.
Jessop, recently graduated with a MA in Arts Management and Heritage Studies from Leeds University and she will be responsible for the development of inclusive volunteering opportunities across the district.
Dan Bates, executive director for Bradford 2025, said: "There are just two short years until we deliver a once in a generation celebration of Bradford district so it is vital we have a strong team working together to deliver what was promised in the bid.
"In welcoming Jenny, Irene, John and Georgie onto the team we are also bringing their extensive knowledge and expertise of the district, the existing cultural landscape not to mention their passion and enthusiasm for making Bradford 2025 a year to be proud of."
:::
Skipton Building Society has confirmed that after over 10 years with the business, Ian Cornelius will depart at the end of February.
As the society's commercial and strategy director, Cornelius was advanced to the role of interim group chief executive in April 2022, while the society began recruitment for a new CEO.
For the past nine months, he has overseen the running of the Skipton Group – together with the smooth transition and handover to the society's new group chief executive, Stuart Haire.
The society revealed Haire's appointment last June, with him joining the society at the end of last year.
Haire said: "I'd like to thank Ian for his expert stewardship of the business during his time as interim group chief executive, and for supporting me with a thorough handover.
"Ian has decided that after ten and a half years at the society now is the time to pursue the next chapter in his career outside of the Skipton Group. And on behalf of everyone at Skipton, we wish him every success in his next venture."
Cornelius added: "It has been fantastic to be a part of the success of the Skipton Group over the last 10 years.
"As I move on to seek a new challenge, I know my colleagues at the society will continue to do a brilliant job and make a real difference for our members and customers."
:::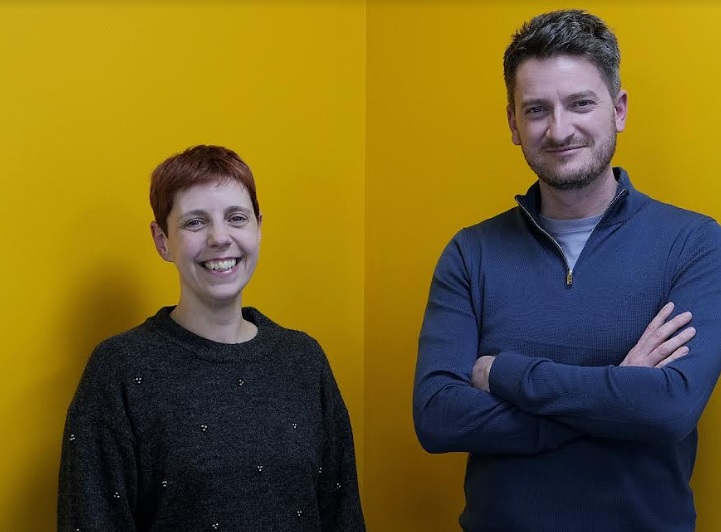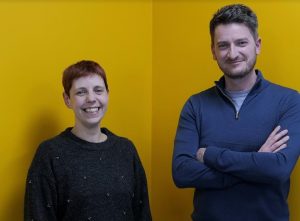 Fortus, a business advisory and accountancy firm with offices in York, Scarborough and Leeds, is looking to continue to improve its industry leading training and development programme following the appointment of Zoe Waring as people manager.
Since its launch in April 2020 Fortus has seen its headcount grow by 20 to more than 60 across all areas of the business in Yorkshire.
Waring will be responsible for the continued development of the firm's People Strategy which to date has seen the creation of new apprenticeships as well as career pathways.
She joins from Azets and brings with her a wealth of experience gained over a 20 year career in the professional services sector.
Waring said: "Over the last three years we've seen businesses having to dramatically adapt to changes in the workplace and the Fortus team have been ahead of the curve in creating a modern, collaborative and open culture.
"As the business continues to grow and transform the sector by offering a true advisory service to clients, I hope that we can also disrupt the traditional view of professional services by creating a best-in-class people strategy which puts employee wellbeing at the heart of the business."
Craig Herbert, executive director, added: "Since our launch in April 2020, one of our founding beliefs has been that if our people succeed then our clients will also.
"Alongside recruiting senior professionals, a key focus has been to develop the next generation of future leaders through initiatives such as our apprenticeship scheme.
"We believe Zoe's skills and experience will be critical to the continued development of our People Strategy, and we look forward to working with her to further attract, develop and retain the best talent in the region."
:::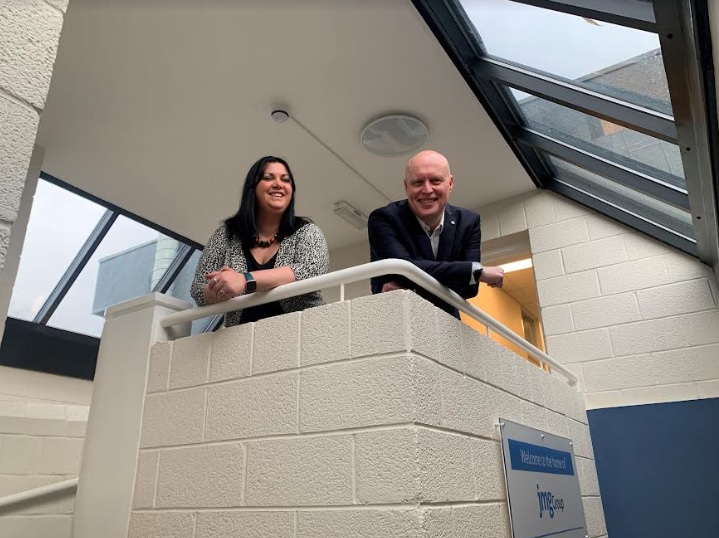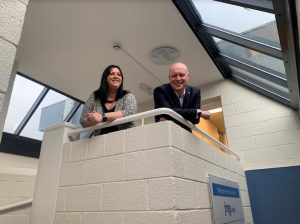 Yorkshire-based JMG Group has further invested in its recently acquired specialist Private Client and commercial insurance broking business, Nowell & Richards, with the appointment of Wayne Johnson and Lydia Pattinson.
With 35 years working in the insurance market, including 25 years specialising in Private Client broking, Johnson has experience developing and managing client teams, as well as strengthening connections with high net worth clients.
His previous role at Eastwood & Partners in Huddersfield saw him solely responsible for building the private client team, something that will hold him in good stead as JMG Group looks to expand its private client team across its other offices.
A private client executive looking after high net worth personal insurance, Pattinson will be involved with everything from client visits to negotiating renewals and new business.
Having joined Eastwood & Partners as a commercial trainee insurance broker in 2007, she progressed into private high net worth insurance in 2010, working alongside Johnson. After completing her professional qualifications,
she became an executive in 2017.
Johnson said says: "This opportunity came at the right time in my career, and the team has been very welcoming while I settle in.
"I'm looking forward to the challenge of expanding the Nowell & Richards private client offering across other JMG Group offices.
"There's already a great foundation and reputation to build on; it will be a great challenge and good fun to be part of driving the business forward into this new era."
Pattinson said: "I'm really pleased to join JMG Group and explore this new challenge. Nowel & Richards' private client offering is second to none and I'm looking forward to working with the team."