People: Jones Hargreaves; Sedulo; Heras; and more
The Leeds office of Jones Hargreaves, a commercial building, project and sustainability consultancy, has made two senior hires as it builds for further growth in 2023.
Kevin Karikari has been appointed as associate partner, electrical building services and Ben Dawson as associate partner, mechanical building services. Both join from Cushman & Wakefield in Leeds.
Karikari has a strong background in building services, having worked for some of the most reputable engineering design consultancies on projects throughout the UK.
Dawson is experienced across commercial property sectors in professional and project related services.
The duo will bolster the building services engineering team and work with the firm's in-house sustainability department.
Jones Hargreaves is a growing firm which has made a raft of new hires in recent months, expanding its expert in-house team to a headcount of more than 25 across its Manchester, Leeds, London, Bristol and Cardiff offices.
Matt Jones, partner and co-founder, said: "It's fantastic to welcome both Kevin and Ben to our growing team, both bring top class skills and expertise in their respective fields.
It's an exciting time for the business, as we move forward with our growth strategy to respond to demand for our in-house specialisms.
"Having established a reputation for providing consistent, clear and commercial advice for clients right across the country, we are happy to be kickstarting 2023 with a raft of new hires."
Karikari said: "It's brilliant to join a forward thinking firm which is investing in its specialist teams. I'm passionate about sustainable commercial building projects and am proud to be part of a team striving to deliver the very best."
Dawson added: "I'm looking forward to working with a broad range of clients on significant and complex building projects.
"Cities and towns, and the way commercial buildings are utilised, are continually developing and it's humbling to play a part in the process."
The Leeds senior appointments come as the firm also announced the opening of offices in Manchester and Bristol to respond to demand.
It has also hired Nick Twigg as its fourth partner. Twigg will head the newly established Manchester office and is an experienced commercial property expert with more than 25 years in the commercial property sector across Yorkshire and the North West.
:::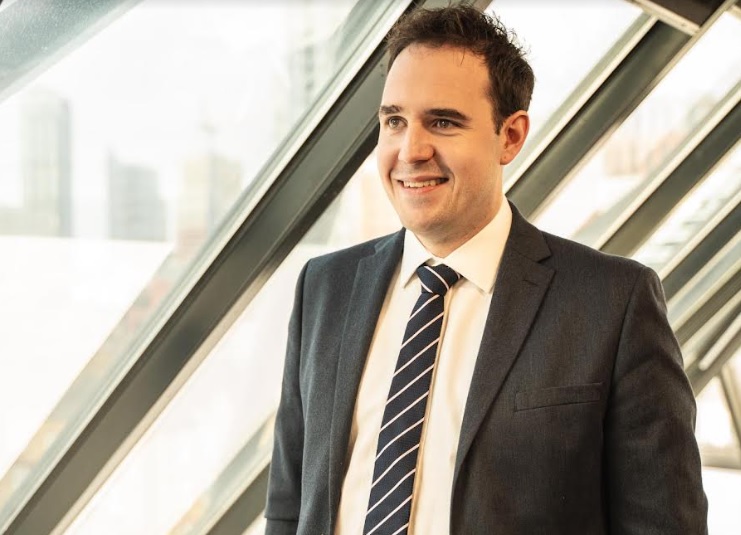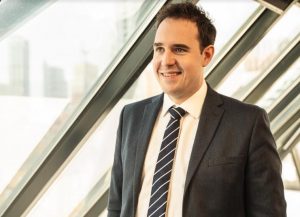 Business advisory group, Sedulo, has made a fourth top-level appointment by signing Mark Strafford as its national head of civil forensic accounting.
Strafford, who arrives from Kroll, has been hailed as another game-changing appointment by the group.
Sedulo operates nationwide, boasting offices across Leeds, Manchester, Liverpool and London, currently employing more than 180 staff.
Offering services in audit, accountancy, taxation, business consultancy, forensic accounting, financial planning, IT consultancy plus mergers and acquisitions. The group has recently seen annual growth of more than 25%, achieving an annual revenue of £13.2m in the year to October 2022.
Strafford adds to the growing management team, which has seen appointments in the last few months, of national heads of the audit, taxation and R&D teams.
He was previously a senior manager at investigations and expert services specialists Kroll, prior to which he was a manager in the forensics and investigations team at Mazars.
Sedulo group founder, Paul Cheetham-Karcz, said: "This is another major appointment for the group and for the forensics team in particular.
"We aim to increase our presence in the London market and this includes the forensics offering. Mark comes with his own ideas of how to take a foothold in the civil disputes and investigations market, and we will back him on his journey.
"Sedulo now has a major mid-tier offering, the recent spate of recruits are the highest of levels and we are a real alternative in the market to the top 10 firms."
Strafford added: "I am looking forward to getting started and delivering high quality services to a variety of high calibre clients, particularly in relation to commercial disputes and investigations."
:::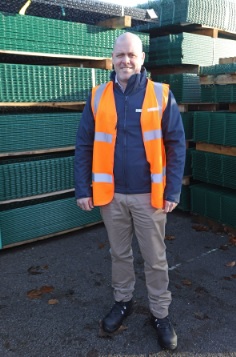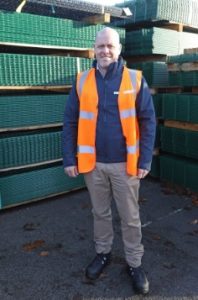 Heras, a supplier of permanent and mobile perimeter protection solutions, has made another strategic appointment as it continues to build for growth.
The Doncaster-based company has appointed Jason Sharpe as its head of operations UK.
He will be growing the commercial operations arm of the business – including developing key accounts, sales channels and supply chain – as well as strengthening its servicing and maintenance support.
He has a background in healthcare and medical devices, and, more recently, in the oil and gas industry.
Sharpe said: "I'm joining Heras at a very exciting time, as we have a very strong and ambitious management team who have worked hard over the last 12–18 months to create a platform that is a springboard for growth.
"We want to double down on our expertise of offering solutions to meet customers' needs, including asset protection, facility protection, reducing site downtime and security breaches, and helping site owners to increase people's safety.
"The entire team at Heras are all focused on achieving the business's potential, which, fundamentally, is based on looking after our customers and providing them with products, solutions and support that meet their exact needs."
His appointment follows another key move for Heras – which saw Helen Bithell join the team in the newly created role of head of sales UK.
Heras's UK country manager, David Owen, said: "Jason's appointment is a significant addition to the team – because of the accomplishments in his career that have taken other businesses to the next level in terms of growth.
"He joins a very motivated and committed team of people at Heras, and his skillset adds an extra dimension in terms of capabilities that underpin our singular focus of achieving growth through our ability to respond to the needs of our customers."
:::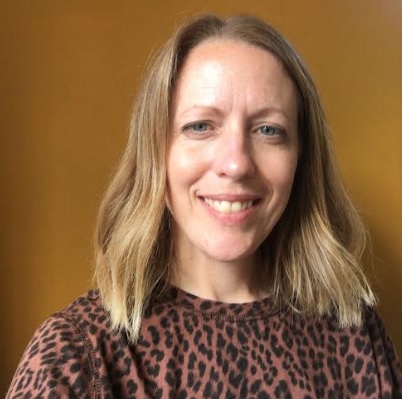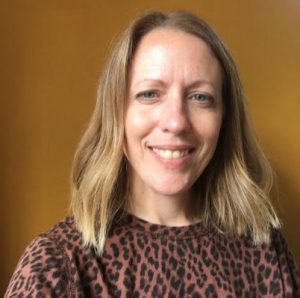 Kada Research, a UK and international economic research consultancy based in South Yorkshire, has expanded its management team with the appointment of associate director Dr Laura Lane.
Bringing almost 19 years of experience in learning and skills, social mobility and strategy, she has held a number of leadership roles across private, public and academic settings.
Before joining Kada Research, she worked for the Department of Education, where she led national post-16 and professional and technical education policy developments.
She has a decade of higher education (HE) experience with a Doctorate of Education in social mobility and access to HE.
She has delivered a range of national policy agendas, programmes and projects, including post-16 qualifications (UK, European and international), professional and technical education, access to higher education (HE), inclusion and diversity, regeneration and skills, and strategic school improvement.
Lane is the latest senior appointment for the Sheffield research consultancy, which also welcomed a director and board member to the team last September last.
Her appointment follows a significant period of growth for Kada, which has recently secured a number of high-profile regional and national projects.
Karl Dalgleish, director, said: "Laura's exceptional talent in the education sector will be a significant asset within the team and for clients.
"Laura's dedication to the field demonstrates her passion for education and skills development. Her skillset aligns well with the company ethos and promises our clients to deliver the highest standard of work.
"We have worked together in the past, so it is great to collaborate again."
Lane added: "I am thrilled to be working with the Kada team and once again working alongside Karl.
"The company boasts brilliant ethos and performance, and I look forward to working on projects helping to improve socio-economic and environmental change through research."