Risk appetite remains a restriction on regional ambitions

The challenge of funding innovation and unproven technologies  is a key factor in – and often obstacle – in how regions reinvent themselves using the heritage of their past.
Risk appetite has been a regular subject of discussion across the series of Invest North round tables and it was raised again at the Tees Valley event.
The Centre for Process Innovation in Darlington is an innovation catalyst for the adoption of advanced tech and manufacturing solutions.
Chief executive Frank Millar said his team works with companies at the centre to help with solutions to overcome challenges with technology and finance.
He said: "The risk appetite has got to be different from that about big infrastructure and roads.
"Where is that risk appetite in the market that will respond to that need? Because that need is visceral, it's absolutely here it's real and it is going to damage Teesside if we can't find the solutions."
Hannah Wade, managing director of CPI Enterprises, the centre's investor engagement and ventures arm, added: "The spaces that we support need patient capital and sometimes the traditional ways of investing – five years in, five years out – it doesn't always work.
"We're talking about life sciences, for example, the projects in the launchpad are likely to need significant investment to get to that next stage. We need to look at that differently."
Tom Sumpster, head of private markets at Standard Life and SunLife owner, Phoenix Group, referenced the ongoing reforms the Government and the UK insurance and long-term savings sector are pushing forward, known as Solvency II.
He said: "The pension industry is alert to it. Part of our frustration around not putting more investment in is partly regulation, which is a hot topic at the moment.
"We are way behind the Canadians, the Americans, the Australians in the way that we think about our investments in our own country. They will allocate 20% of the portfolio to private markets, to illiquid investments. We allocate around 3-4% as an industry. We are restricted by that. They are now moving from 20% to 30%.
"If you put that into the private market economy here – into ports, into startups – it's a huge effect when the public coffers are less than than we would like. That's that's what we're championing on the pension side – get us more involved, get us more invested."
Shaun Fooy, the North East-based senior manager for the British Business Bank, emphasised the collaborative approach needed to improve the access to finance in regions like Tees Valley.
"We want to try and support businesses but we can't do it on our own," he said. "That's why we are trying to draw in the private capital, it is bread on the water."
He added: "We are one organisation. We have about £12bn in funds in the market and around £80bn in guarantees – a lot of them COVID loan programmes – and we're never lending or investing in a business directly.
"It's always via our 200 delivery partners that we work with across the UK, whether that is a major bank, like Lloyds, or a fund manager like Northstar or FW.
"It is always SMEs that we're trying to support and encourage, but it is about being a catalyst."
---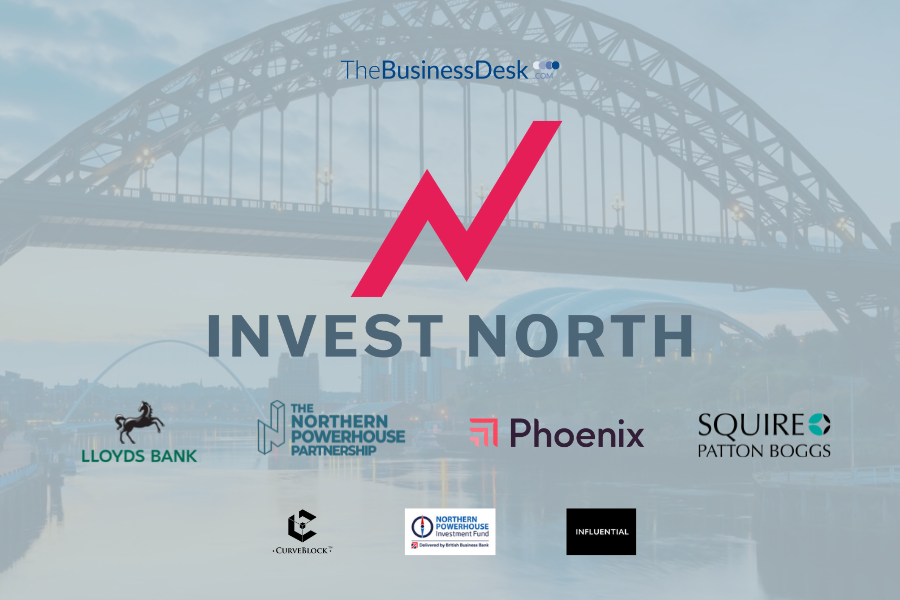 The North is full of investment opportunities and world-class economic strengths. Accelerating progress and unleashing its full potential can rebalance the national economy and change the lives of the people who live and work here.
Invest North is being led by TheBusinessDesk.com, in partnership with Northern Powerhouse Partnership, Squire Patton Boggs, Phoenix Group, and Lloyds Bank. It is also being supported by the Northern Powerhouse Investment Fund, Curveblock and Influential.
Through a series of round tables, research and interviews it will identify the investment opportunities and policy requirements that can make a significant difference to the economy of the North.
Visit investnorth.thebusinessdesk.com to find out more.